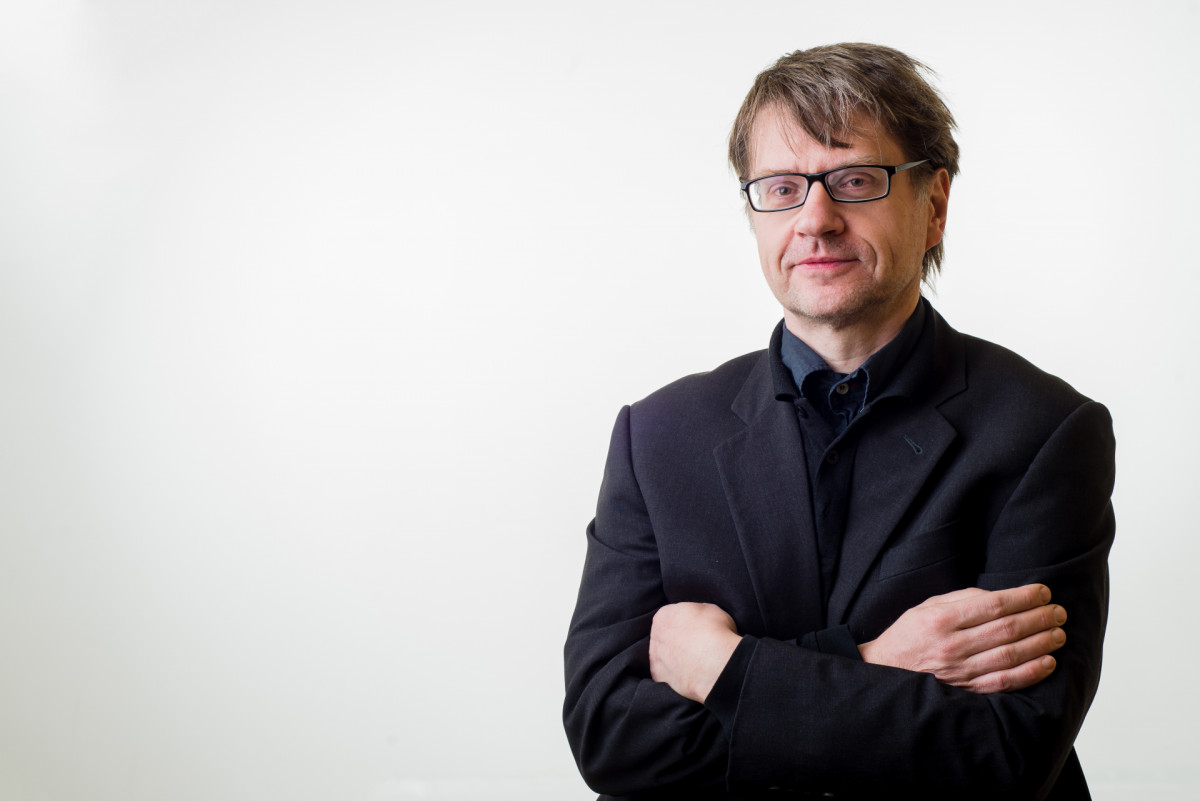 Program:
Robert Schumann: 3 Fantasiestücke for cello and violin, Op. 73
Arnold Schönberg: Fantasy for violin and piano, Op. 47
Robert Schumann: Trio in F Major, Op. 80
Robert Schumann: Sonata in A minor for violin and piano, Op. 105
Robert Schumann: Trio in D minor, Op. 63
Featuring:
Gábor Csalog - piano
Ernő Kállai - violin
István Varga - cello
Why Schumann and why Schönberg? And most of all: how do they get along with each other? I don't exactly know why the music of these two composers is captivating me lately so much. Of course, there are few more inspirational, explosive, livelier music written in recent centuries than the best of Schumann's piano works. The listener (and, of course, the performer) is easily fascinated by their spontaneous flooding, flamboyant idealism, often their frantic humour – and their loveliness. With their great human features perceptible on the surface – compared to the depth of latent madness.
All this seems to be in sharp contrast to Schönberg's musical style, with its sometimes cold-looking constructions. Feelings cheat us. His pieces op. 11 and op. 19, written in the transitional period of the 20th century composer, on the boundary of late Romanticism and New music, are filled with incredibly dense and deep expression. Cold and hot at the same time. The composer's later style, intended to close up the entire tonal development in the musicology, that is Schönberg works written in the twelve-tone technique (as in the Op. 25, for instance) are pieces of music polished to crystalline-perfection. This cool perfection, however, is not hermetically sealed; it unfolds an incredibly spacious network of interrelations. Listen to that music is like watching the starry clear sky and imagining the whole universe to it. Rather cosmic than human – in this it is perhaps the best comparable to Bach's music. What some of the listeners find difficult and ugly is on the contrary, is easy and beautiful – and I want to prove that. What is often referred to as an atonal style is just tonal to me ... It is much deeper in the tradition than the composer himself would think of himself – just as good revolutionaries who, fortunately, do not blow up the world. Certain Baroque patterns are important for both authors, by the way. In the Schumann piano pieces, their fabric, their weave often contains such elements in varied and astonishing shapes. In the Schönberg-suite no less interesting patterns and lines shape the form, and in addition, the composer uses a certain framework taken from dance tunes of the Baroque. From the distance we can observe them, Schönberg's music doesn't seem so far even from Schumann's style, at all. (Gábor Csalog)
Tickets are available for 2000 HUF on the spot,
online at jegy.hu, and at InterTicket Jegypont partners across Hungary.
℗ BMC