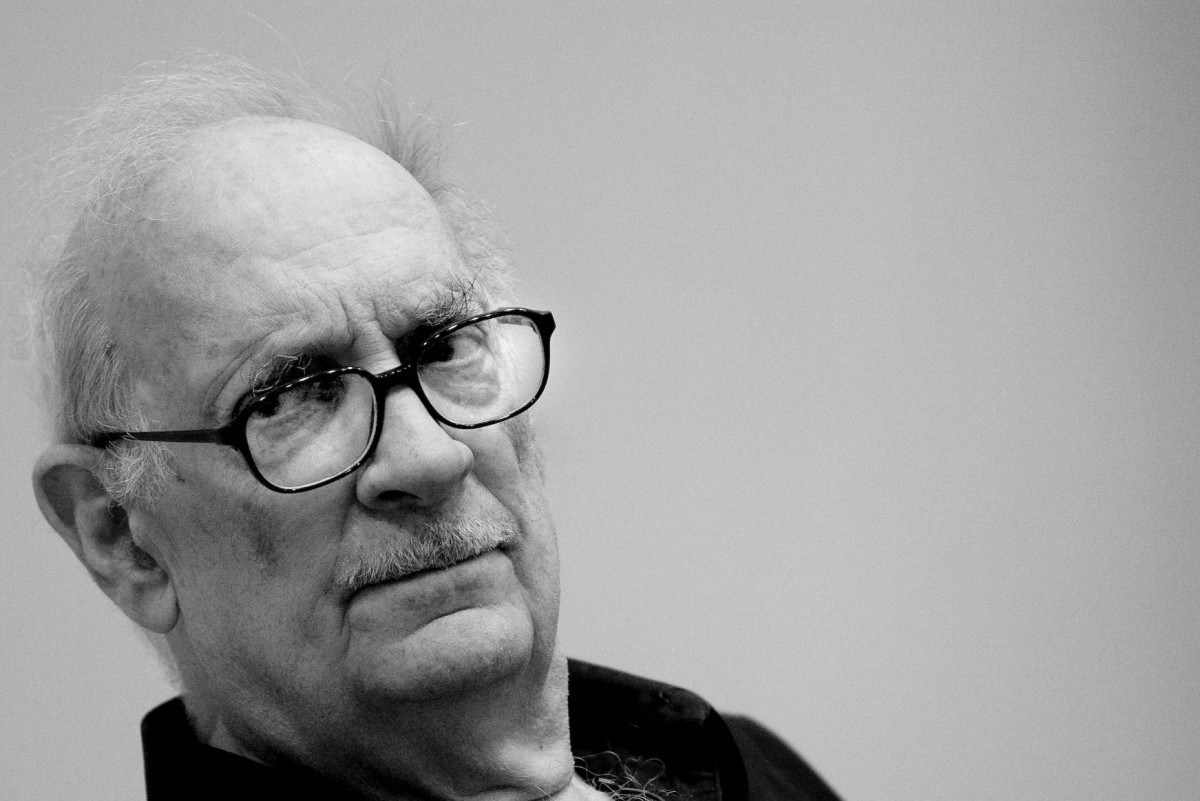 George Crumb: Makrokosmos
Program:
MAKROKOSMOS, VOLUME I – Twelve Fantasy-Pieces after the Zodiac for Amplified Piano
No.1 Primeval Sounds (Genesis I.) - Cancer
No.2 Proteus - Pisces
No.3 Pastorale (from the Kingdom of Atlantis, ca. 10,000 B.C.) - Taurus
No.4 Crucifixus [SYMBOL] - Capricorn
No.5 The Phantom Gondolier - Scorpio
No.8 The Magic Circle of Infinity (Moto Perpetuo) [SYMBOL] - Leo
No.9 The Abyss of Time - Virgo
No.10 Spring-Fire - Aries
No.11 Dream Images (Love-Death Music) - Gemini
No.12 Spiral Galaxy [SYMBOL] - Aquarius

MAKROKOSMOS, VOLUME II
No.1 Morning Music (Genesis II.) - Cancer
No.4 Twin Suns (Doppelgänger aus der Ewigkeit [SYMBOL] - Gemini
No.5 Ghost-Nocturne: for the Druids of Stonehenge (Night-Spell II.) - Virgo
No.6 Gargoyles - Taurus
No.7 Tora! Tora! Tora! (Cadenza Apocalittica) - Scorpio
No.8 A Prophecy of Nostradamus [SYMBOL] - Aries
No.11 Litany of the Galactic Bells - Leo
No.12 Agnus Dei [SYMBOL] - Capricorn

MAKROKOSMOS, VOLUME IV – Celestial Mechanics, Cosmis Dances for Amplified Piano, Four Hands
I. Alpha Centauri
II. Beta Cygni
Featuring:
László Borbély
Péter Kiss
Benjámin Forgó
Ittzés Péter
Király Ádám
Mikulík Márton
Robotka Bertalan

Moderátor: Molnár Szabolcs
George Crumb az Egyesült Államok és a világ kortárs zenéjének egyik legjelentősebb alakja. A mester október 24-én ünnepli 92. születésnapját, ebből az alkalomból tisztelgünk előtte egy olyan koncerttel, melyen az egyik legfontosabb és legnépszerűbb művéből szólalnak meg részletek. A Makrokosmos című sorozat négy füzetből áll. 1972-ben kezdte komponálni egy barátja, David Burge számára, az utolsó kötet 1980-ban született. A ciklus négy füzetéből koncertünkön az első, a második és a negyedik kötetből szólalnak meg tételek. A mű címe Crumb legkedvesebb 20. századi szerzőjére és annak művére, a Mikrokozmoszra utal.
Az első két füzet szerkezete és alcíme is azonos: 12 fantáziadarab a csillagjegyekre, erősített zongorára. Crumb mindig is kereste az újszerű hangzásokat, a Makrokosmos komponálására is az indította, hogy kutassa, milyen módon lehet a zongora kifejezésmódját kiterjeszteni, tágítani. Ezt a cél szolgálja a hangszer hangosítása is, amellyel extrém dinamikai tartományok is megszólaltathatóvá válnak. Szokatlan hangzásokban tehát nem lesz hiány, az előadónak például a hangszeres játék mellett gyakran a saját hangját is használnia kell: éneklés, suttogás, kiáltás és fütty is szerepel a kottában. A negyedik füzet alcíme: Kozmikus táncok erősített zongorára, négy kézre.
A nem mindennapi művek előadására Borbély László, Kiss Péter és tanítványaik, Forgó Benjámin, Ittzés Péter, Király Ádám, Mikulík Márton és Robotka Bertalan vállalkoztak.
Free entry! Seating is on a first-come, first-served basis.

℗ BMC