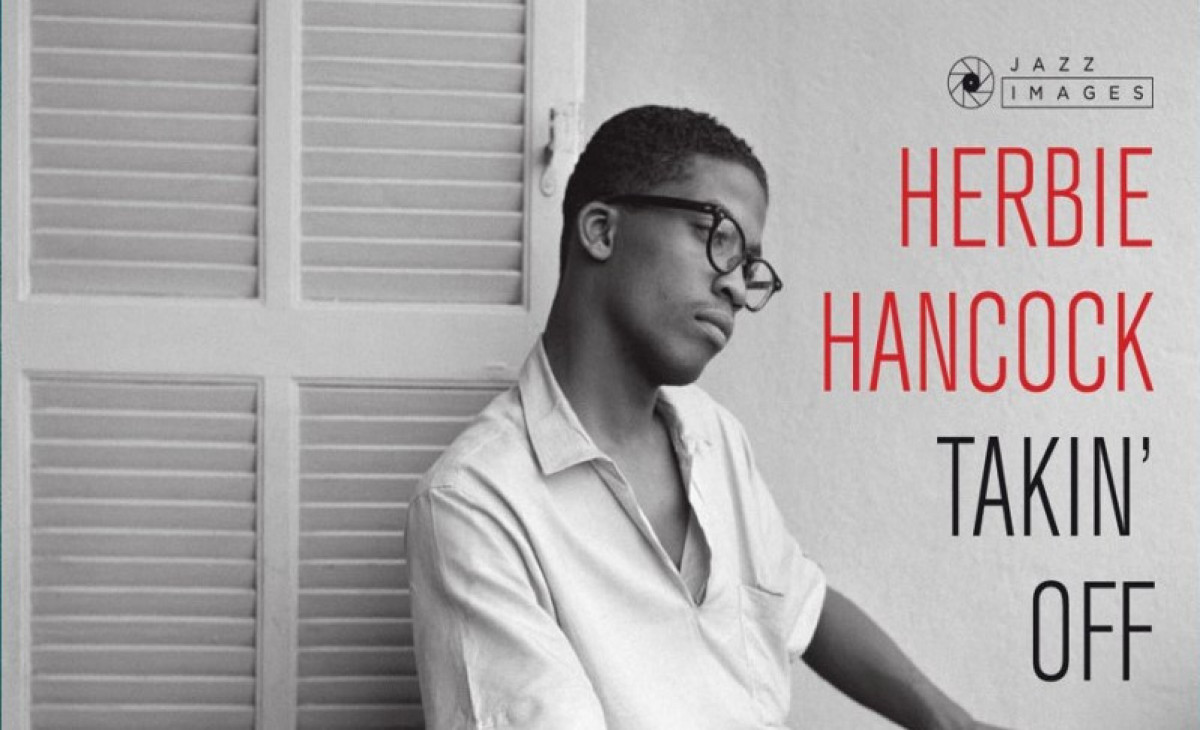 MAO – Legendary Albums | Herbie Hancock: Takin' Off
Featuring:
Kornél Fekete-Kovács - trumpet
Dávid Ülkei - tenor saxophone
Gábor Cseke - piano
Ádám Bögöthy - double bass
László Csízi - drums
Modern Art Orchestra's Legendary Albums series presents the most important and unique albums of jazz literature, performed by MAO. By learning and playing these compositions and arrangements, the musicians are paying tribute to the jazz legends and are undergoing an intense process of musical improvement. The band absorbs the material of the original recordings, sticking to the arrangements, forms and compositional features. As improvisation is the blood of jazz, solos are invented by the players in the moment. Due to the respect shown towards the original conceptions of the legendary composers and the level of craftsmanship known from Modern Art Orchestra, the Legendary Albums series both brings you the essence of jazz tradition and guarantees a fresh musical experience.
Herbie Hancock's debut album as a band leader was released in 1962 on Blue Note Records where the uprising piano genius had just signed a contract. Takin' Off is considered the hard bop idiom among critics and musicians, as it revealed a way on which Hancock would continue to explore musical boundaries in the next couple years to come.
Although Takin' Off is arguably the most unorthodox album of Hancock, it without a doubt still carries the unique approach and personality of the jazz legend. The band speaks for itself as well. Dexter Gordon is in a streak of producing some of his greatest albums both as leader and sideman. Young trumpet player Freddie Hubbard had already put down four albums at Blue Note by '62 and had established an uprising trajectory for himself in the jazz scene. Hubbard's impulsive and many times surprising hard bop melodies tend to harmonize perfectly with Gordon's vocal solistic approach. Bassist Butch Warren and drummer Billy Higgins had proven their greatness as a rhythm section on several recordings, as well on Gordon's albums.
The remarkable band composition, Hancock's characteristic tunes and his truly personal and unique approach to harmony and musical form makes Takin' Off a must-have in Modern Art Orchestra's Legendary Albums series.
Tickets are available for 2200 HUF on the spot, online at bmc.jegy.hu, and at InterTicket Jegypont partners across Hungary.
Table reservations are automatically added during ticket purchase.
For the best dining experience please arrive around 7pm.
We hold reservations until 8pm.
For more information, please call +36 1 216 7894
℗ BMC