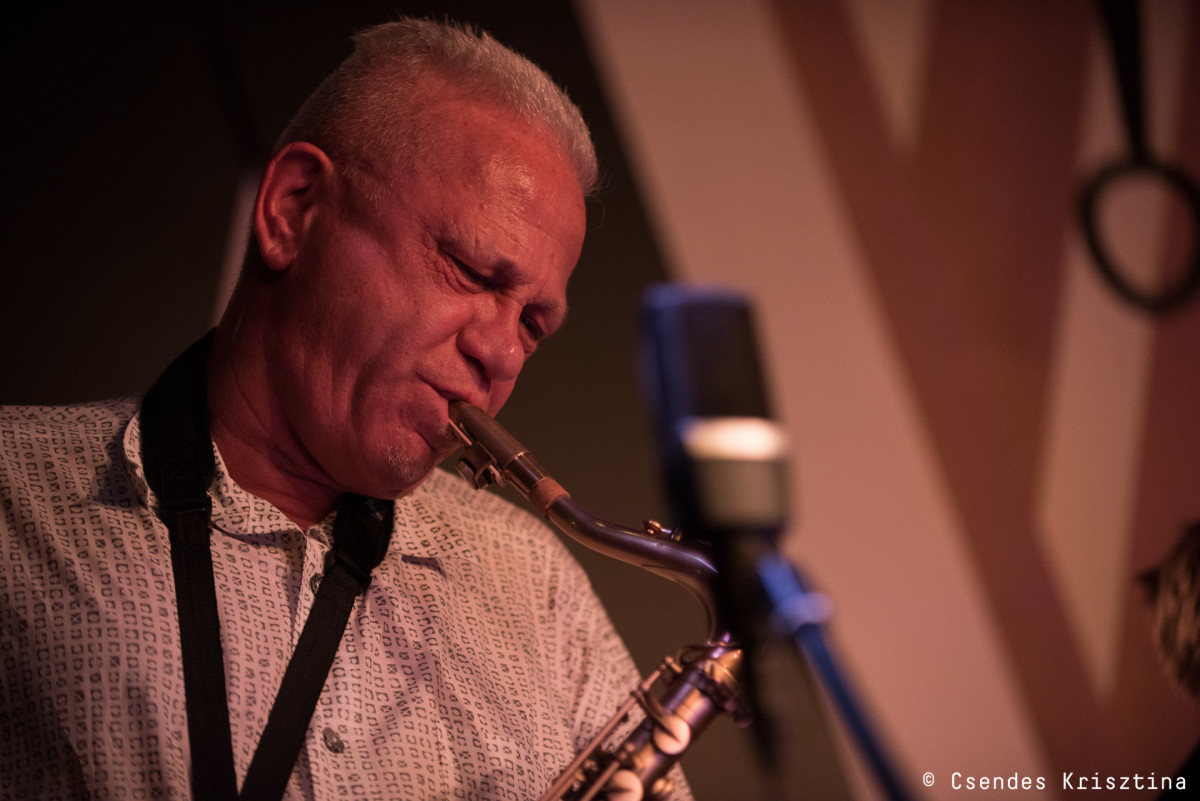 EurOpus | Grencsó Spontaneous Music Ensemble (H/F/USA)
LIVE STREAM
Opus Jazz Club
Featuring:
István Grencsó - reeds
Barnabás Dukay - piano
György Kurtág Jr. - live electronics
László Gőz - trombone, bass trumpet
Barre Phillips - double bass
Róbert Benkő - double bass
Live stream: https://www.youtube.com/watch?v=oszTP__wFBU
Total spontaneity with lots of antecedents – could be perhaps the brief summary of the present concert.
Spontaneity – as this lineup has never been on stage together, and also because each of the six musicians is a prominent figure of the improvised music scene, should it be jazz or contemporary.
Antecedents on the other hand – in a variety of ways the members being connected to each other. György Kurtág Jr.'s and László Gőz's recent, continuously developing cooperation with Miklós Lukács in their improvisational trio Moment's Notice – after several successful concerts in cities of the United States and Europe – had its recent Hungarian debut in Budapest at the Ferenc Liszt Academy of Music in last November. Barre Phillips' and György Kurtág Jr.'s improvisational co-operation goes back in time even more – let's just remember their duo concert in October 2014 at the Opus as part of the CAFe Budapest Festival. István Grencsó and Robert Benkő are known for decades as tried and tested partners in crime. In the recent years, in various lineups, Grencsó also has been working together with one of the outstanding composers of the Hungarian contemporary music, the incomparable Barnabás Dukay. Their concerts, achieving already sort of a cult status, present something new and uncommon each time, attracting a growing number of aficionados.
It's unnecessary to present the members individually, let's only point out Barre Phillips' strenuous activities in recent years in the creation of CEPI, a European centre for improvised music in France, his chosen homeland. His summer improvisational courses focus on artists from a different country each year. During his present stay in Budapest, he is also coordinating with Grencsó and his associates the possibilities of a course with Hungarian artists, planned for 2019.
Tickets are available for 1800 HUF on the spot,
online at jegy.hu, and at InterTicket Jegypont partners across Hungary.
Please don't forget to reserve a table after purchasing your ticket, as seating at Opus Jazz Club can only be guaranteed in this case.
We hold reservations until 8pm. Remaining tables are assigned on a first-come, first-served basis.
For reservations, please call +36 1 216 7894 and have your ticket or voucher at hand.
℗ BMC