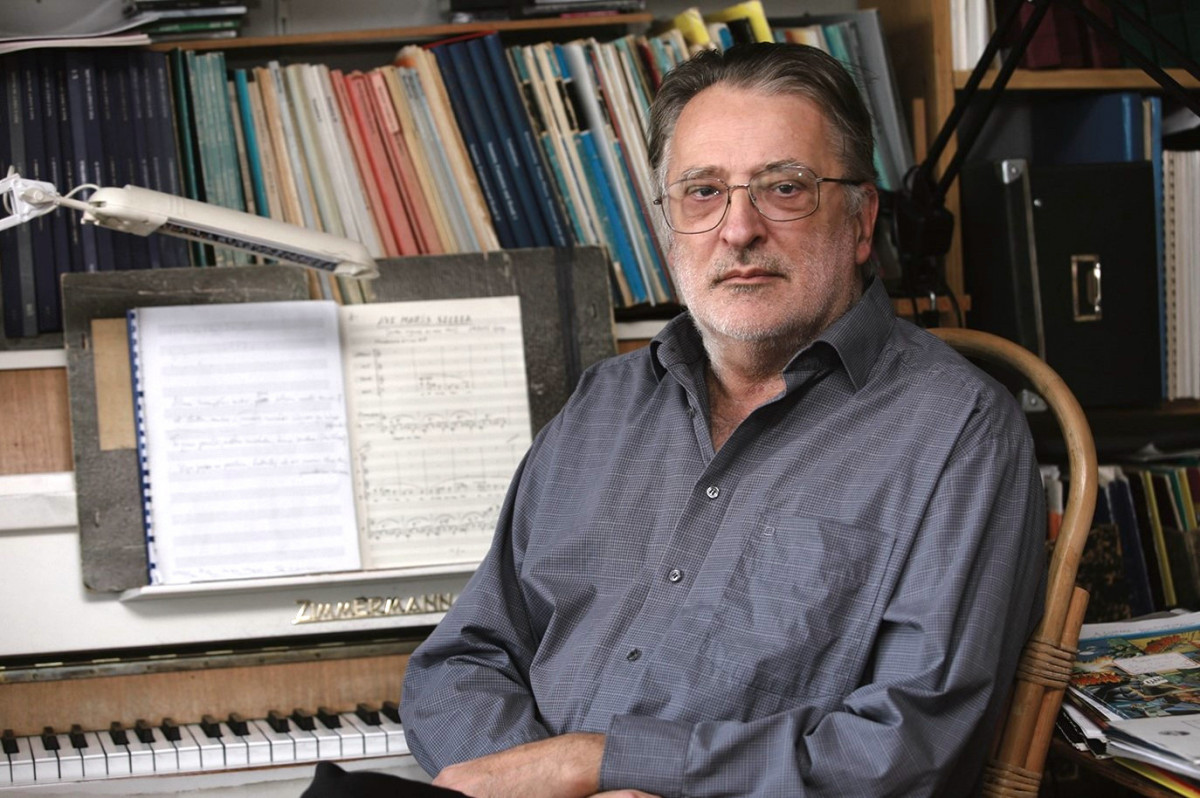 György Orbán 75 – chamber concert
Program:
György Orbán:
Church Songs – Three Latin Songs, Genevan Psalter
Secular Songs – Codex-Melodies, Folksong and its Country
Nine Transylvanian Madrigals
Featuring:
Éva Bátori – soprano
Ágnes Anna Kun – mezzosoprano
Gábor Selmeczi – violin
Katalin Hegedűs-Gönczy – piano
Margit Kincses – piano
György Selmeczi – zongora
After the avant-garde, György Orbán turned his attention to neoromanticism. His music speaks of various sources of style and inspiration: Hungarian folk music, film music, jazz and contemporary classical music. Besides deliberately returning to the sound world and formal characteristics of earlier periods in music history, he refuses to dismiss tonality. He is especially famous for his choral music and oratorical works, but his diverse oeuvre includes instrumental compositions and incidental music as well. György Orbán was born in 1947 in Târgu Mureș (Transylvania); after moving to Hungary, he became the editor of Editio Musica Budapest, and held professorship at the Liszt Academy of Music, Budapest.
Tickets are available for 2000 HUF on the spot,
online at jegy.hu,
and at InterTicket Jegypont partners across Hungary.
℗ BMC