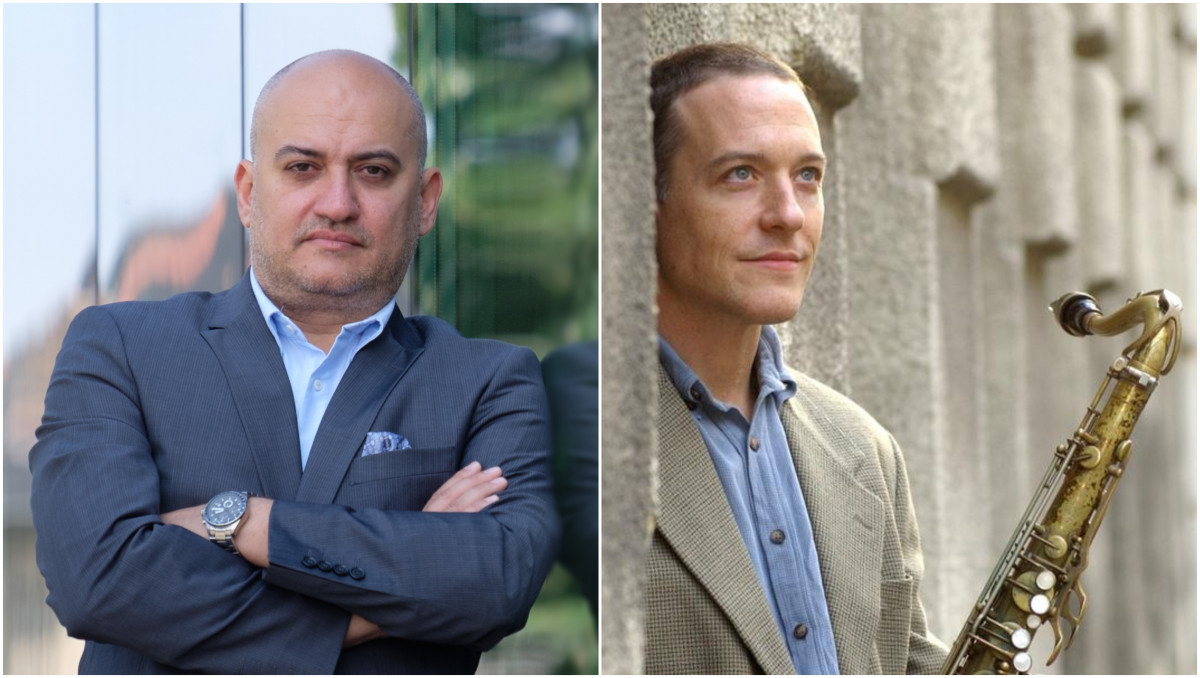 Kálmán Oláh Septet: The Gabor S Pal Songbook feat. Andy Middleton (US/HU)
Featuring:
Kristóf Bacsó - tenor saxophone
Kálmán Oláh Jr. - soprano saxophone
Balázs Cserta - clarinet, bass clarinet
Andy Middleton - tenor saxophone
Kálmán Oláh - piano
József Barcza Horváth - double bass
Elemér Balázs - drums
Gallery tickets will be available on the spot even if the online ticketing system tells you that the show is sold out. Please order your drinks downstairs at the bar if you are seated on the gallery.
Oláh Kálmán Septet is an extended version of Sextet Oláh Kálmán Junior, founded in 1995. Several successful concerts have already been given with this new formation, most recently on the author's evening of Kálmán Oláh at the Müpa, where the star guest of the band was the bassist John Patitucci. This time we can hear the reworked versions of Gábor S.'s well-known compositions entitled The Gabor S. Pal Songbook. The antecedent of the musical material is the Trio Midnight's Fonogram Award-winning double album, To Meet Again, published in 2016, in which Bálla Szakcsi Lakatos and Kálmán Oláh processed the best-known compositions of Gábor S. Pál.

The style of Oláh Kálmán Septet is best suited to contemporary jazz, insofar as it is largely dominated by 20th-century compositional music, primarily the Bartók sound world. The band's repertoire, in contrast to the free, spontaneous style of Trio Midnight, consists of well-formed, multi-part compositions based on sometimes classical musical forms, in which the pulsation and improvisation of real jazz are not neglected. The collective improvisations of the excellent soloists of the band, as well as the highly creative rhythm section, and the special, modern compositions together form a novel, real XXI. century chamber music.

At this concert, the innovative American saxophonist Andy Middleton will join Kálmán Oláh's band at the Opus Jazz Club. Middleton has been to BMC twice as a guest of Kálmán Oláh: in 2016 they performed in a duo, in 2017 with a quartet, and now he is joining the Kálmán Oláh Septet as the seventh member to perform Pál S. Gábor's hits in the language of the most modern jazz.
Tickets are available for 2500 HUF on the spot, online at bmc.jegy.hu, and at InterTicket Jegypont partners across Hungary.
Table reservations are automatically added during ticket purchase.
For the best dining experience please arrive around 7pm.
We hold reservations until 8pm.
For more information, please call +36 1 216 7894
℗ BMC