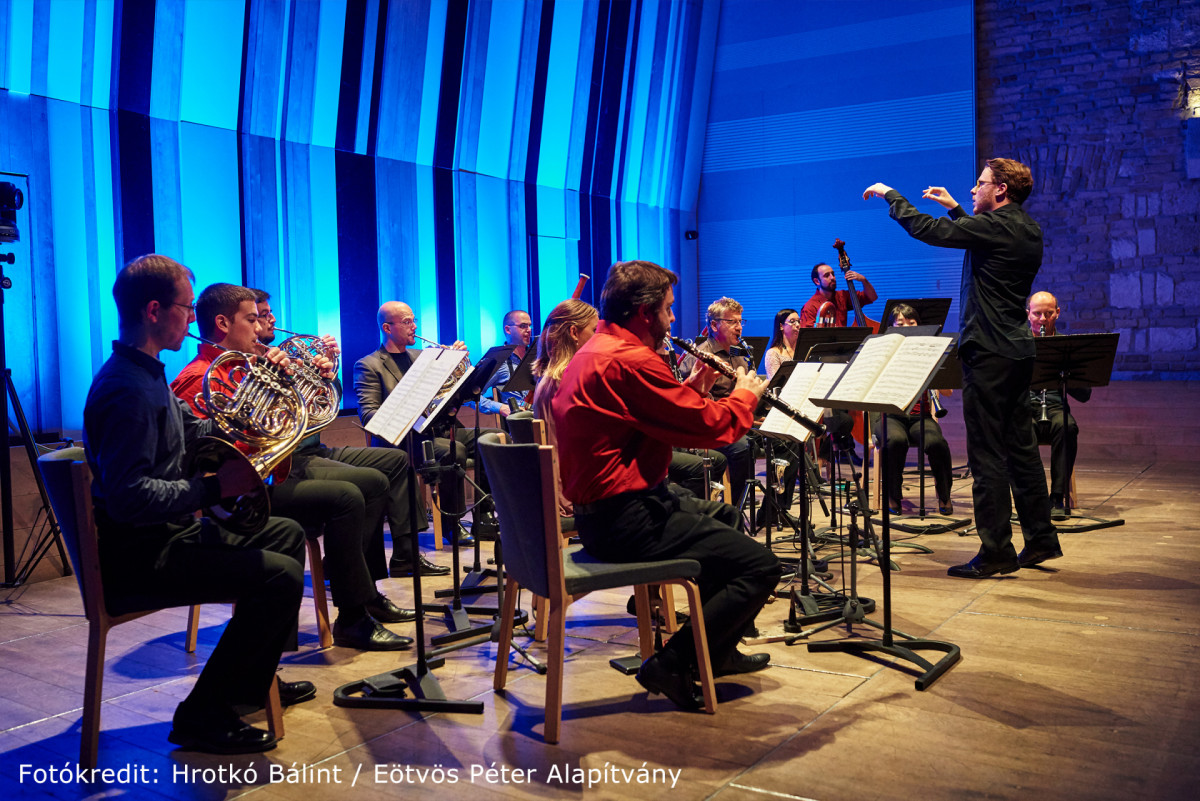 How to conduct an ensemble? | Schönberg, Panisello, Yoon, Marino
closing concert of international workshop for conductors | Mentoring Program 2020
Concert Hall
Program:
Hankyeol Yoon: Theaterleben – Premiere
Arnold Schönberg: Verklärte Nacht, Op. 4
*****
Leonardo Marino: AUTORITRATTO – Premiere
Fabián Panisello: Chamber Concerto – Hungarian Premiere



Featuring:
Danubia Orchestra Óbuda
Conductors: Holly Hyun Choe, Joanna Slusarczyk and selected young conductors
The main subject of this year's first masterclass of the Eötvös Péter Foundation is chamber music and chamber orchestra. Young conductors from different countries around the world, with the help of artists from the Danubia Orchestra of Óbuda (the permanent orchestra partner of the foundation), will gain experience for a week on how to interpret and play chamber music. The course will be led by Péter Eötvös and Gregory Vajda, as well as the Spanish composer Fabián Panisello of Argentinean origin, who will be teaching his piece for the first time in Hungary. The concert will also be the first introduction of young conductors and composers participating in the Foundation's mentoring program in 2020. Thanks to the support of BMC, the program can be followed live on the Foundation's Youtube channel.
Tickets are available for 1500 HUF on the spot,
online at jegy.hu,
and at InterTicket Jegypont partners across Hungary.
℗ BMC