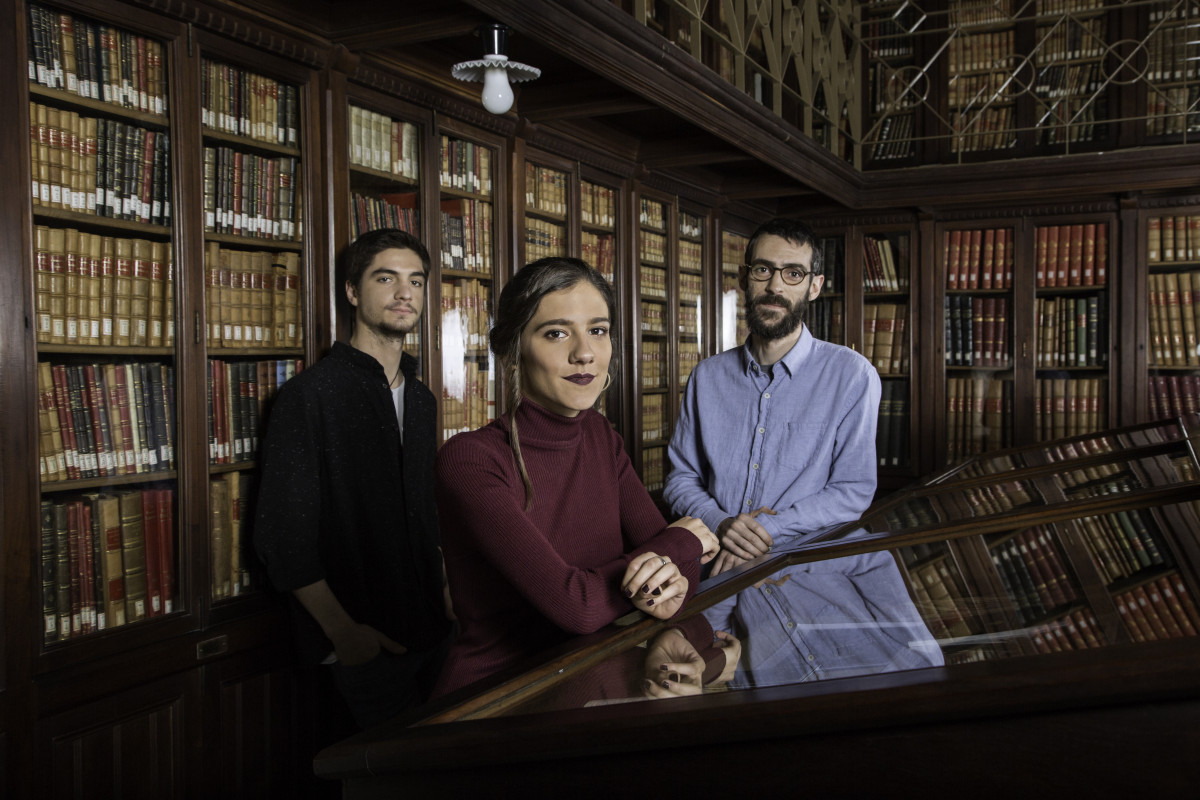 Catalan Sounds | Eva Fernandez Trio (CAT)
Featuring:
Eva Fernandez - saxophone, vocals
Josep Munar - guitar
Enric Fuster - drums
Eva Fernández is a promising young Catalan jazz musician who stands out as a saxophonist and singer. Despite her youth, Eva Fernandez has gained a lot of experience in just a few years and is firmly on the list of impressive young female vocalists. She has already performed with such great names as Perico Sambeat, Dick Oatts, Ken Peplowski, Ignasi Terraza, Bobby Gordon, Jesse Davis, Terell Stafford, Wycliffe Gordon, Josep M. Farràs, Scott Robinson, Josep Traver, Matthew Simon, Llibert Fortuny, Carles Benavent and Jordi Bonell, and she has participated in various projects with Andrea Motis & Joan Chamorro Group and the Sant Andreu Jazz Band. She has also taken part in jazz festivals in Barcelona, Terrassa, Porta Ferrada, Menorca, Roses, Vic and Xàbia (València) among others.
After the good reviews of her first album, That Darkness, recorded in a quintet lineup, Eva Fernández took a step forward in her career – a natural and desired step, encouraging the musical composition of her own songs. She is now playing in a more stripped down format, her trio with guitarist Josep Munar and drummer Enric Fuster plays fresh, contemporary, elegant jazz. Together they seek and organic sound, putting the song centre stage without sidelining improvisation, which is something they feel very comfortable. The trio is the result of a search for the balance that forms the music: melody, harmony and rhythm, placing equal importance on each element. Eva Fernández Trio's new album, Yo pregunto, is a selection of poems by Pizarnik, Storni, Costafreda and Cortázar, composed by the singer and saxophonist with the guitarist Josep Munar. Fernández and Munar have spent a year writing and shaping seven of the songs that make up the album, mixing their individual influences and their different languages under a common ideological premise: less is more.
Tickets are available for 1800 HUF on the spot, online at bmc.jegy.hu,
and at InterTicket Jegypont partners across Hungary.
Table reservations are automatically added during ticket purchase.
For the best dining experience please arrive around 7pm.
We hold reservations until 8pm.
For more information, please call +36 1 216 7894
℗ BMC