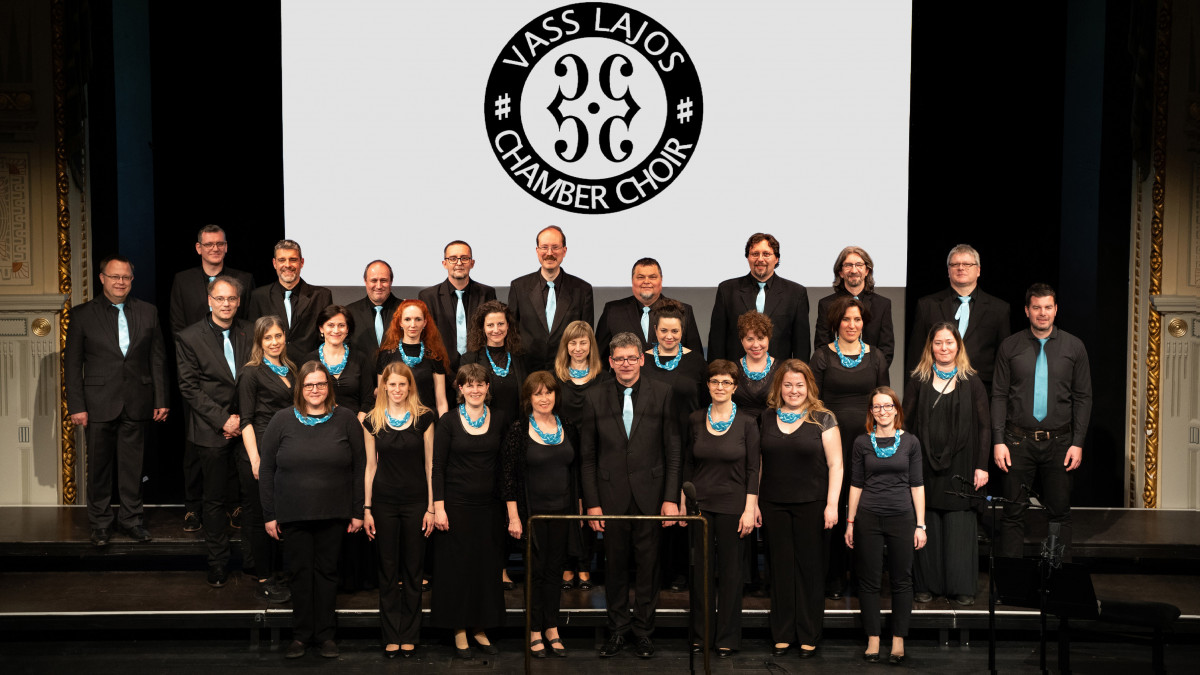 INTERTEXTURES – Kodály 140
Featuring:
Mihály Borbély – wind instruments
Dániel Szabó – piano
Lajos Vass Chamber Choir
Conductor: Máté Szabó Sipos
Concert by the Vass Lajos Chamber Choir on the occasion of the 140th anniversary of Zoltán Kodály's birth
Zoltán Kodály proclaimed the universality of music and based its introduction on vocality. From folk music to contemporary genres, he wanted to deliver the multi-colored interweaving richness of music to everyone. He also emphasized the importance of mastering the skill of improvisation, which leads to high-quality and creative musical thinking.
This concert by the Vass Lajos Chamber Choir is based on these ideas where the choral compositions of Kodály are performed together with free musical associations inspired by these works, featuring excellent multi-instrumentalist Mihály Borbély and jazz pianist Dániel Szabó. The choral music will be intertwined with the world of improvisational techniques based on folk music and the contemporary jazz.
Tickets are available for 2000 HUF on the spot,
online at jegy.hu,
and at InterTicket Jegypont partners across Hungary.