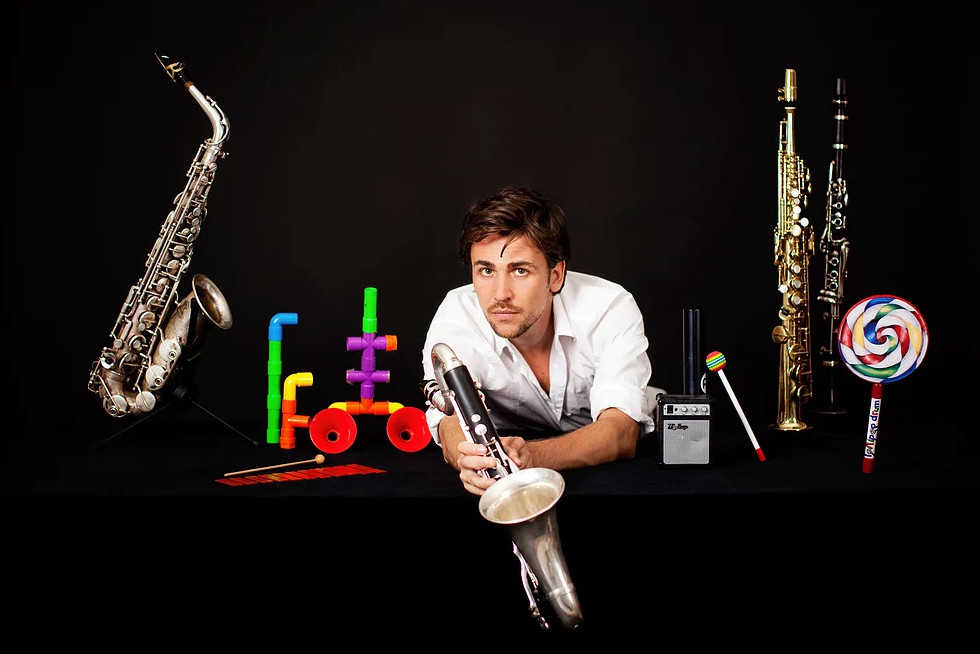 j(A)zz!│Christoph Pepe Auer: Songs I Like (A)
Featuring:
Christoph Pepe Auer - clarinets, saxophones, pepephon
Clemens Sainitzer - cello
Mike Tiefenbacher - piano
Gregor Hilbe - drums, electronics
Saxophonist, clarinetist and founder of the label Session Work Records, Christoph Pepe Auer is one of the most promising talents on the Austrian jazz scene. A winner of the prestigious Austrian Hans-Koller Prize already two times, he is active member of different groups, projects and co-operations of artists (Jazzwerkstatt Wien & Graz, Sound-Artists' Orchestra of Lower Austria, Philharmonic Orchestra Graz), from the very beginning. With one of them, the saxophone quartet Phoen, he performed on the stage of the Opus Jazz Club in November 2014.
Auer likes to explore his instruments in the most special and different ways, his clarinet sometimes substitutes a rhythm section by using the sounds of breathing and flaps, often enriched with electronics, but he is also constructing genuine instruments of his own, like "pepephon", his special trademark.
After seven years of intensive concert activity at home and abroad Christoph Pepe Auer finally has produced a CD of his own music again. Songs I Like, a very authentic and personal document of his playful creativity, presents a careful selection of original compositions and arrangements of "musical youth memories" accompanying the composer and musician since a while. Sampled sounds of bass clarinet make the foundation for the programmed electronics, developed in a careful co-operation with drummer and co-producer Gregor Hilbe. The assortment of instruments on the record is enriched with hurdy-gurdy, accordion and cello – a combination that creates a delightful mix of jazz, world music and electronics.
Tickets are available for 1500 HUF on the spot,
online at jegy.hu, and at InterTicket Jegypont partners across Hungary.
Please don't forget to reserve a table after purchasing your ticket, as seating at Opus Jazz Club can only be guaranteed in this case.
We hold reservations until 8pm. Remaining tables are assigned on a first-come, first-served basis.
For reservations, please call +36 1 216 7894 and have your ticket or voucher at hand.
℗ BMC