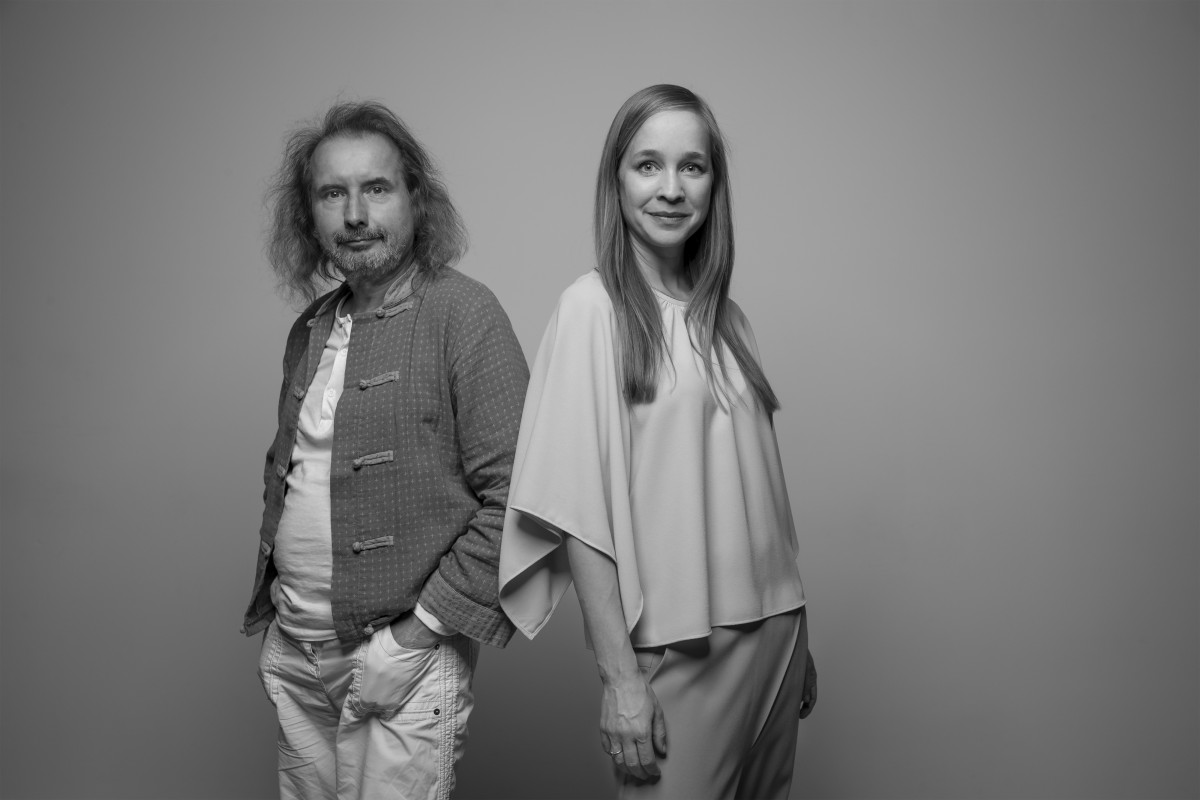 Jazzdor Strasbourg-Budapest | Gadó Gábor - Harcsa Veronika Sextet (HU/BE) | Ann O'aro Trio (FR)
Featuring:
GÁBOR GADÓ - VERONIKA HARCSA SEXTET: SHEKHINAH - BMC RECORDS PREMIERE
Gábor Gadó - guitar
Veronika Harcsa - vocals
Laurent Blondiau - trumpet
János Ávéd - saxophone
Éva Csermák - violin
Tamás Zétényi - cello

---

ANN O'ARO TRIO
Ann O'aro - vocals
Teddy Doris - trombone
Bino Waro - percussions
This production, featuring Gábor Gadó, who is most often referred to as a jazz guitarist, and one of Hungary's greatest jazz singers, Veronika Harcsa, overrides our preconceived notions of music. The dialectic of composition and improvisation is resolved in a dialogue between contemporary classical musicians and jazz musicians, without a rhythm section. From the jazz side, two wind players – Belgian trumpeter Laurent Blondiau and the sound magician saxophonist János Ávéd – and from the classical side, two string players – Tamás Zétényi, a prominent cellist of the contemporary music scene, and Éva Csermák, a violinist living in Berlin – add defining colours to the character of the music. Both by animating the vocal line and as the author of the texts, Veronika Harcsa adds even more content to the translucent songs, in which not only the different musical parts but also elements of early and contemporary music are woven into an organic whole.
---
A singer, percussionist, poet but also a dancer, Ann O'aro has made the major axis of her poetics of the movement that links the rhythms of the body to those of the Creole language, in which she expresses herself. With her sensitive writing, she carves autobiographical texts, raw, violent and committed, which she interprets with a strong and passionate voice, reaching these hyper-contemporary zones where the intimate and the political combine. Leading her trio and bringing together trombonist Teddy Doris and percussionist Bino Hoarau around her voice and percussion, Ann O'Aro revisits the traditional rhythms of Réunionese maloya and Mauritian sega with the sounds and pulses of jazz, zouk or Balkans' music, thus propelling into our contemporaneity the strong speech of a standing woman.
Tickets are available for 3900 HUF on the spot, online at bmc.jegy.hu, and at InterTicket Jegypont partners across Hungary.
Table reservations are automatically added during ticket purchase.
Please note that if you purchase an odd number of seats, you might have to share the table with others, especially if the concert is sold out.
For the best dining experience please arrive around 7pm.
We hold reservations until 8pm.
For more information, please call +36 1 216 7894
℗ BMC