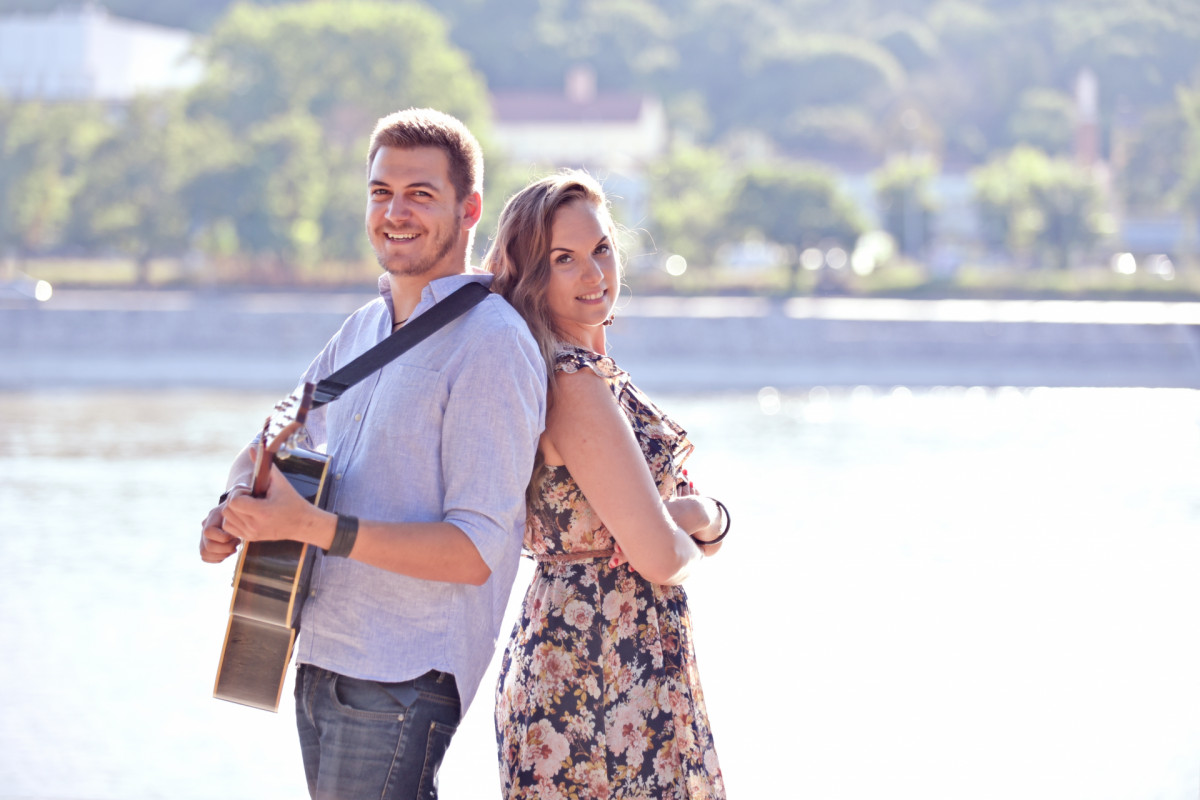 Jazzy Live | Klára Hajdu Quartet, guest: Milán Szakonyi
Featuring:
Klára Hajdu - vocals
Krisztián Oláh - piano
Márton Soós - double bass
Marcell Hoff - drums
guest: Milán Szakonyi - vocals, guitar
Klára Hajdu is well-known by the Hungarian jazz audience, since she has been the female voice for the Elemér Balázs Group, one of the Hungary's most popular jazz orchestras, for almost a decade. Her own ensemble, the Klára Hajdu Quartet, founded in early 2008, released its first album Come with me in 2013, containing originals, contemporary jazz pieces, evergreens and folk songs. From October 2015, the outstandingly talented Krisztián Oláh became the pianist of the quartet, and soon after they released Klára Hajdu Klára Quartet Plays Standards - Dedicated to Chet Baker with contribution of Kornél Fekete-Kovács, paying homage to the legendary jazz trumpeter. The album was nominated for the Phonogram Prize in the "Jazz Album of the Year" category.
There is also no need to introduce Milán Szakonyi to Hungarian jazz fans, since he has been the male voice of the above-mentioned Elemér Balázs Group for more than four years. The acquaintance of the two singers is also due to this group as since last year Klára has joined them again for several Hungarian concerts and an American tour. In addition to jazz, both are keen on adventures in other genres. Milán is founding member of the a cappella group Budapest Voices, and worked also with Boggie, singing together with her at the 60th Eurovision Song Contest in Vienna.
Sold out!
Please don't forget to reserve a table after purchasing your ticket, as seating at Opus Jazz Club can only be guaranteed in this case.
We hold reservations until 8pm. Remaining tables are assigned on a first-come, first-served basis.
For reservations, please call +36 1 216 7894 and have your ticket or voucher at hand.