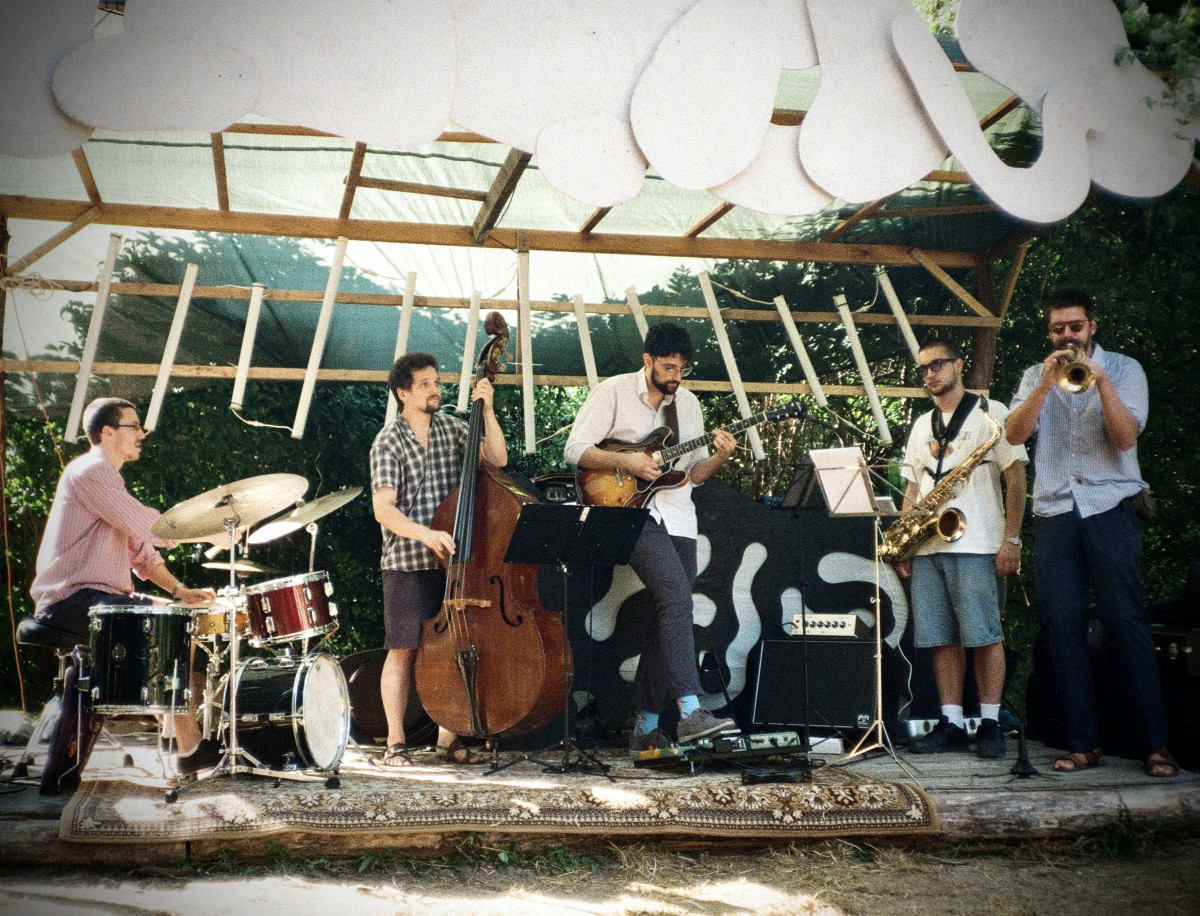 Kosztolánszki Quintet (HU)
Featuring:
Márton Udvardi - trumpet
Dominik Kosztolánszki - saxophone
Péter Cseh - guitar
Márk Miskolczi - double bass
Ambrus Richter - drums
The leader of the band, 21-year-old Dominik Kosztolánszki, is currently studying music in London, but he is visiting home for a longer period of time regulary, so we can often hear him in Hungarian line-ups. One of these bands is the Kosztolánszki Quintet, whose first large-scale debut was at the 2017 Belgrade Jazz Festival as a trio, from which the current quintet line-up was born many years later. Ambrus Richter, an outstanding and active member of the Hungarian jazz scene, has been the drummer of the band from the very beginning, Márk Miskolczi plays the double bass, the Junior Príma award winner Péter Cseh plays guitar and Márton Udvardi, who also plays folk music, plays the trumpet. The band's repertoire consists mostly of Dominik's own compositions, largely inspired by the hard-bop line of the 1960s, but the band's main goal is to create a modern, progressive world of music in both compositions and the quality of playing together.
Tickets are available for 1800 HUF on the spot, online at bmc.jegy.hu, and at InterTicket Jegypont partners across Hungary.
Table reservations are automatically added during ticket purchase.
For the best dining experience please arrive around 7pm.
We hold reservations until 8pm.
For more information, please call +36 1 216 7894
℗ BMC