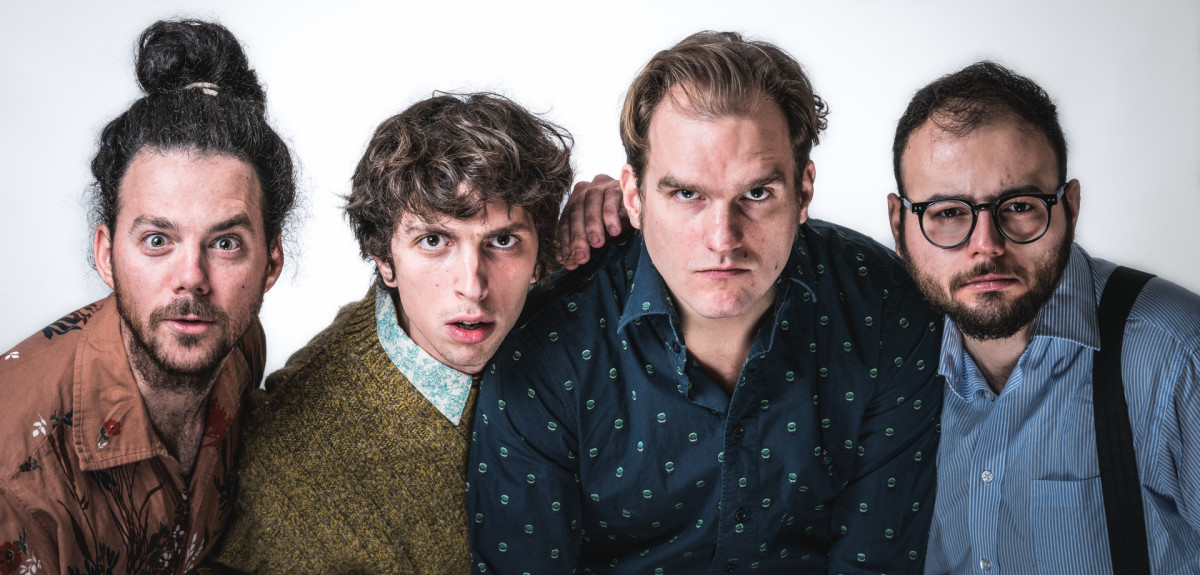 Featuring:
Christian Kuhn - guitar
Ziv Taubenfeld - bass clarinet
Esat Ekincioglu - double bass
George Hadow - drums
"...a band who can create the most genuinely paranoid, unhinged atmosphere, all black and blue, smokescreens and daggers in the dark, while still preserving a faint pulse of humour" Arcticdrones
Kuhn Fu is an international and multicultural quartet that plays a fusion of jazz and rock with added elements of blues, psychedelia, jazz avant-garde and classical/contemporary music. The basis of their intense and groovy music is carefully constructed rhythms, a large dynamic span, and a strong melodic feeling. Founded in 2012 in Groningen Netherlands, the band has been very active over the years touring in 11 countries and playing over 120 concerts. When playing live, the band's deep immersion and spontaneous interplay radiate an unstoppable energy.
"The chief attraction lies in the mash-up of genres – punk, funk, classical, folk, metal/grunge, marching music, spoken word (and probably more) – and the easy precision with which the group negotiates the incessant rapid-fire changes, from chugging power riffs to plaintive themes, from aggressive screams to gentle whispers." The New York City Jazz Record
kuhnfumusic.com
facebook.com/kuhnfumusic
kuhnfumusic.bandcamp.com
Tickets are available for 1500 HUF on the spot,
online at jegy.hu, and at InterTicket Jegypont partners across Hungary.
Please don't forget to reserve a table after purchasing your ticket, as seating at Opus Jazz Club can only be guaranteed in this case.
We hold reservations until 8pm. Remaining tables are assigned on a first-come, first-served basis.
For reservations, please call +36 1 216 7894 and have your ticket or voucher at hand.
℗ BMC