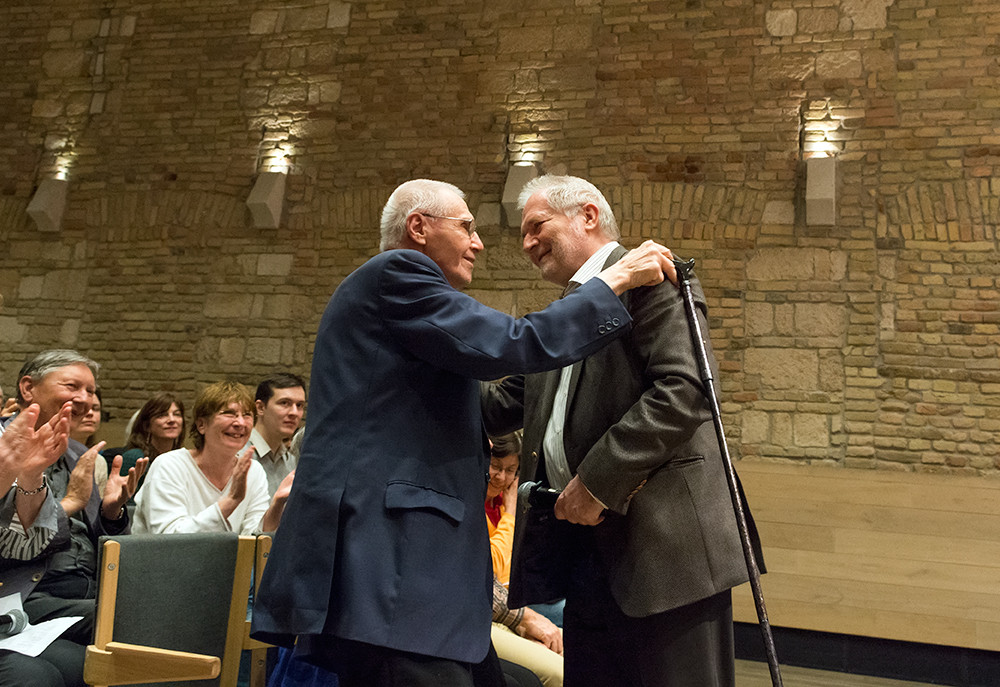 Kurtág 95 | Meeting of Generations: Ligeti – Kurtág – Eötvös
Program:
Hankyeol Yoon: Hipab – Premiere
Leonardo Marino: Previsioni del tempo – Premiere
Ligeti György: Aventures
Ligeti György: Nouvelles Aventures
Kurtág György: ... pas à pas - nulle part ...
Kurtág György: Four Poems by Anna Akhmatova
Featuring:
Andrea Jőrös – soprano
Sarah Defrise – soprano
Devi Suriani – alto
Daniel Nicholson – baritone
UMZE Ensemble
Conductors: Péter Eötvös (5), Gergely Vajda (1, 2), Martin Rajna (3, 4, 6), Jonas Bürgin (3, 4, 6)
Budapest Music Center celebrates György Kurtág's 95th birthday with a four-day online festival. The opening event is organized in cooperation with the Peter Eötvös Contemporary Music Foundation. The concert introduces the mentored composers and conductors participating in the Foundation's masterclass, while the professors, Peter Eötvös and Gregory Vajda also make an appeareance as conductors, celebrating the life and works of György Kurtág. The free live stream will be available on BMC's website and Youtube channel, and on the Facebook pages of BMC and the Peter Eötvös Foundation.
Supporters: Ministry of Human Resources of Hungary, National Cultural Fund of Hungary, Goethe Institut Budapest, Art Mentor Foundation Lucerne