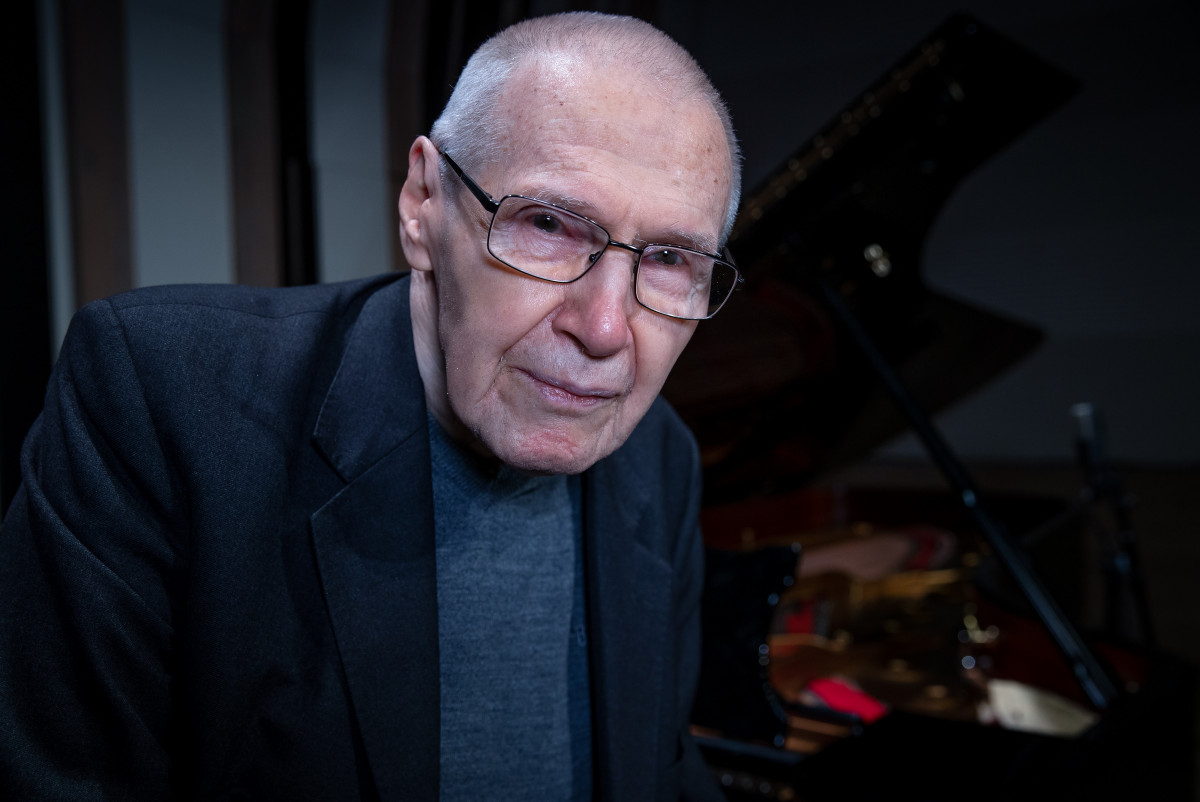 Kurtág 95 | Petite musique solennelle – Birthday Concert
LIVE STREAM
Liszt Academy
Program:
György Kurtág: Petite musique solennelle
András Szőllősy: Addio per violino principale e 9 archi
György Ligeti: Cello Concerto
*****
György Kurtág: Double Concerto, Op. 27/2
György Kurtág: … quasi una fantasia …, Op. 27/1


Featuring:
András Keller – violin
László Fenyő – cello
Miklós Perényi – cello
Gábor Csalog – piano
Dénes Várjon – piano
Danubia Orchestra Óbuda
Conductor: András Keller
LIVE STREAM FROM 7.30PM CET:
https://www.youtube.com/watch?v=u5t5bwxGS7M
https://zeneakademia.hu/streaming
At the heart of the concert marking the birthday of György Kurtág are two concerto-like compositions written around the same time. Kurtág shaped the work entitled …quasi una fantasia… with the performance characteristics of Zoltán Kocsis in mind, and the Double Concerto with Kocsis and Miklós Perényi in mind. The former was penned by Kurtág in 1987–88, the latter in 1989–90. The magical spatial dimension of the Double Concerto evoke 16-17th century Venetian masters and its tonal richness and complexity are remarkable even in terms of the Kurtág oeuvre. The third dedicatee of the two pieces, Péter Eötvös, who directed the premieres of the works as conductor, pointed out the common feature of these two compositions: Kurtág "always mixes the incredibly simple and the very complex, that is, they always alternate; one is shocked by the simplicity of things, and suddenly complex structures appear that I myself, who have often conducted and rehearsed these pieces, still cannot comprehend to this day." In addition to the Kurtág works, the concert also features one piece each by his two celebrated contemporaries, András Szőllősy and György Ligeti.
---
The free concert stream will be available here on BMC's website, and on the sites of the Liszt Academy and Danubia Orchestra Óbuda.