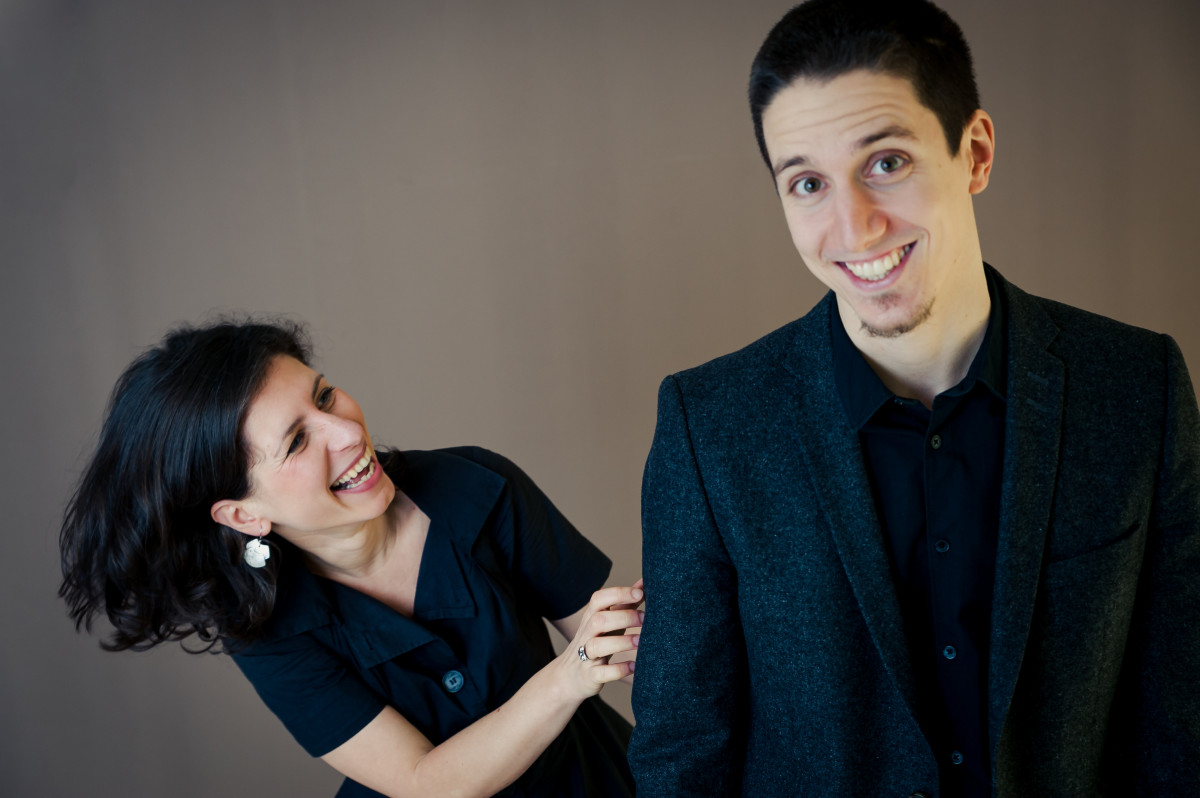 Linda Kovács – Ádám Bögöthy (HU)
Featuring:
Linda Kovács - vocal
Ádám Bögöthy - double bass
The vocal-bass duo formation may seem unusual at first hearing, but pairing the two instruments with a large amount invention is enough to create a complete sound image. The duo's music pays homage to the traditions with the acoustic sound, but at the same time they use electronics to respond to contemporary trends. The backbone of the complex and varied musical material is mainly the own compositions of the two musicians. Minimal ambient or throbbing groove spiced with a chorus of vocals. The question arises: two swallows are not doing summer, or yet ...?
Linda Kovács is a real path-finding musician who found her own voice in jazz. She knows no compromise in the self-expression, her unique voice and musical thinking elevate her among the greats of Hungarian contemporary jazz. She is also a podium winner of several Hungarian jazz competitions, and her creativity is also reflected in his composition: in May 2016 she also presented herself as a composer-arranger in the framework of an independent author's evening, and her pieces were performed by the Budapest Jazz Orchestra. Her name is also highly rated as a jazz instructor.
Ádám Bögöthy is one of the most sought-aftert musicians of the young hungarian jazzgeneration. Most people know him as a double bassist, but he also graduated in jazz guitar. He is as characteristic of his openness to genres and musical humility as his detailed instrumental playing. He has turned in many bands and genres from folk music, pop music, to experimental productions, but his most native genre is jazz, of which he is familiar in many varieties. In addition to playing the instrument, he also places great emphasis on songwriting and composing music, including a number of commercials and soundtracks.
Tickets are available for 1500 HUF on the spot, online at bmc.jegy.hu,
and at InterTicket Jegypont partners across Hungary.
Table reservations are automatically added during ticket purchase.
For the best dining experience please arrive around 7pm.
We hold reservations until 8pm.
For more information, please call +36 1 216 7894
℗ BMC