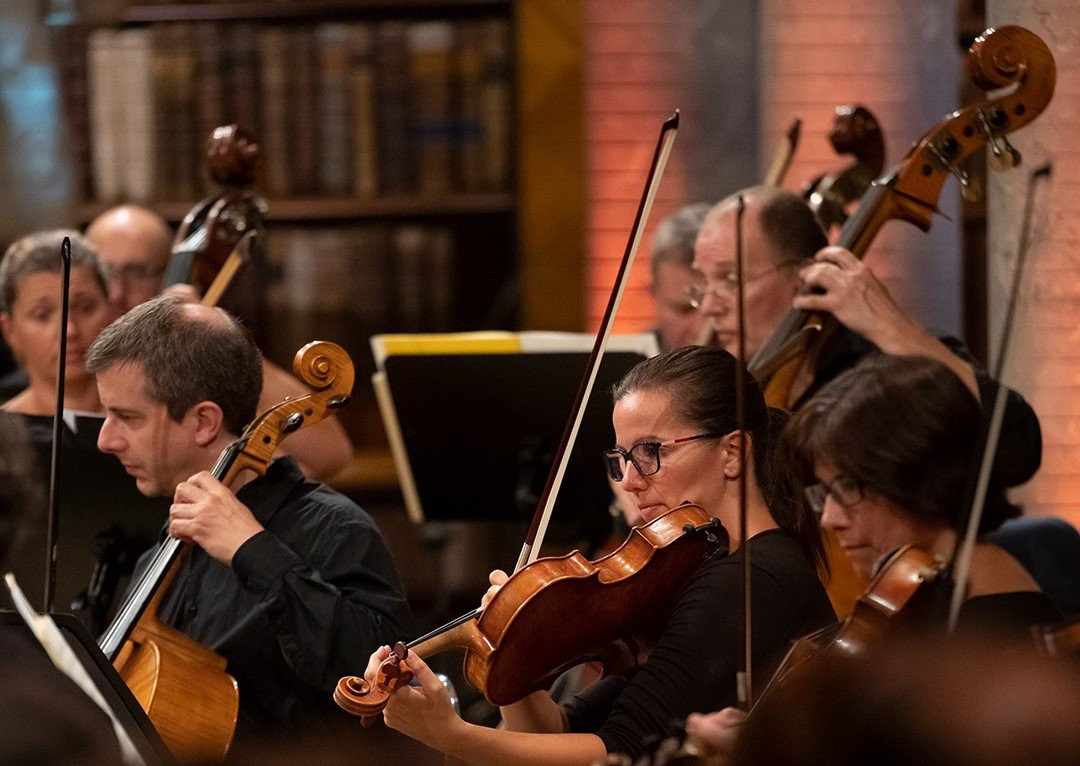 LIVE STREAM | Concerto Budapest: Arcus Temporum in Budapest
Program:
László Vidovszky: Promenade (vibraphone version)
Olivier Messiaen: Quartet for the End of Time – VIII. Louange á l'Immortalité de Jésus
Johann Sebastian Bach: Piano Concerto No. 1 in D minor, BWV 1052
*****
Richard Strauss: Metamorphosen
Ludwig van Beethoven: String Quartet No. 13 in B-flat major, op. 130 – 5. Cavatina
Featuring:
Gábor Csalog – piano
Concerto Budapest
Conductor: András Keller
Az Arcus Temporum "időívéhez" idén térbeli távolság is társul, méghozzá nemcsak az online közvetítés révén, hanem azért is, mivel a pannonhalmi fesztivál most kivételesen Budapestre települ. A program egyik kompozíciójának címéből kölcsönözve a szót, ez hát egyfajta metamorfózis lesz – ámde olyan, amely az Arcus Temporum lelkét és szellemiségét csorbítatlanul megőrzi majd. Erre garancia az elmúlt évek során művészeti vezetőként közreműködő Keller András, de éppígy Csalog Gábor személye is, s persze ugyancsak ezt szavatolja a zenetörténeti korszakokon átívelő és azokat összekapcsoló, egymás mellé rendelő műsor. Így ezen a koncerten Vidovszky László 2015-ben bemutatott, eredendően dramatikus elemeket is alkalmazó, s most vibrafonos verzióban felhangzó Promenade-ja nyomában Bach billentyűs versenyműve következik, majd az az időskori Strauss-mű, amely a címével és a keletkezéstörténetével is elénk fogja idézni az átváltozások jelentéskörét, s egyszersmind az ihlető Goethe-vers (Senki nem eszmél magára) bölcs sorait. Az utolsó 6-7 perc pedig a kései Beethoven-kvartettek elrévült szépségű tételét, az op. 130-as vonósnégyes áhítatos Cavatináját ígéri a műsor zárása és betetőzése gyanánt.