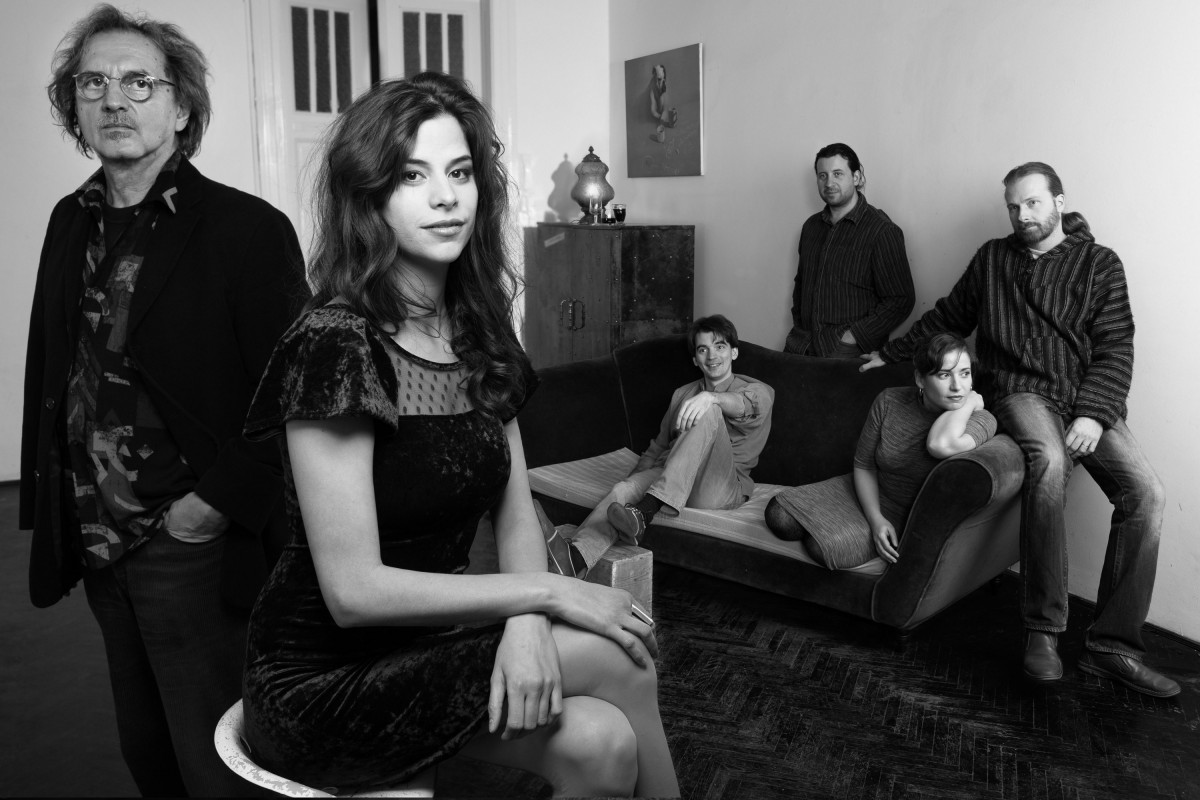 Featuring:
Bori Magyar - vocals
Gabriella Rácz - violin
Dávid Eredics - saxophone
Zoltán Krulik - guitar
Attila Boros - bassguitar
Zoltán Varró - drum, percussions
A 37 éve alapított, Krulik Zoltán vezette legendás Makám zenekar évtizedek óta meghatározó szereplője a hazai világzenei életnek. Akkor kezdtek el világzenét játszani, amikor ez a fogalom még nem volt ismert. Egyszerűen a tradíciók ismeretében és tisztelete mellett írtak modern zenét, olyan dalokat, amelyeket ma is több generáció énekel. Munkásságukat két tucat lemez fémjelzi, két éve, 2019-ben kiadott, Ady dalok - Budapest éjszakája szól címet viselő legutóbbi lemezükkel az az évben 100 éve eltávozott Ady Endre előtt tisztelegtek. "Ady volt az, akiben teljes lett az idő, aki megfordította a világot, a magyar glóbuszt, aki köré gyűlt a századforduló új nemzedéke, s akihez viszonyulva mindenki tudta a helyét – írták kor- és eszmetársai, pályatársai, mivel volt bátorsága írni az addig ki nem mondott tabukról, a lét szörnyű zavaros és véres élményeiről. Ady klasszikussá vált "nagy" versei mellett, mint a A föl-földobott kő, Párisban járt az Ősz, Őrizem a szemed, Adja meg az Isten – rejtőző kincseket is bemutatva megidézzük a költő és korának szellemét a szó, az ének és zene eszközeivel" – vallják az alkotók a lemezről, melyet ezúttal az Opus Jazz Club közönségének is bemutatnak a koncert első felében, míg a második részben Makám-örökzöldek csendülnek majd fel.
Tickets are available for 2000 HUF on the spot, online at bmc.jegy.hu, and at InterTicket Jegypont partners across Hungary.
Table reservations are automatically added during ticket purchase.
For the best dining experience please arrive around 7pm.
We hold reservations until 8pm.
For more information, please call +36 1 216 7894
℗ BMC