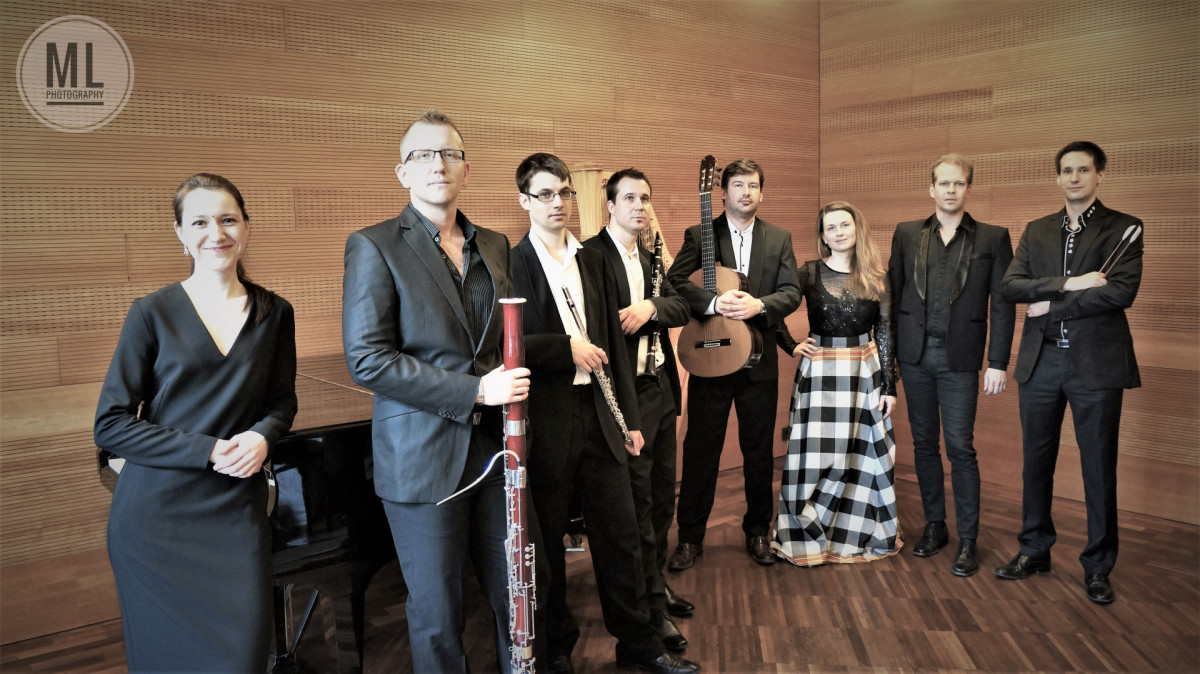 Musiciens Libres | Contemporaries
Program:
Igor Stravinsky: 4 Russian Songs
Árpád Solti: Trois chansons (dedicated to the ML)
Tamás Pregun: Preludes Libres (dedicated to the ML)
Elek Huzella: Flower's Song
Júlia Karosi: Words And Beyond
Featuring:
Musiciens Libres:
Máté Bán - flute
Júlia Karosi – jazz voice
Miklós Környei – guitar, artistic director
Bálint Mohai – bassoon
Tamás Pregun – piano
Anastasia Razvalyaeva - harp
Péter Szűcs – clarinet
Guest:
Eszter Zemlényi - soprano
Klára Bábel - harp
A Musiciens Libres művészi krédója szerint nincsenek falak a különböző stílusok között, a klasszikus, a kortárs, a jazz, a népzene egyaránt maradandó értéket képvisel. A csapat repertoárjában nagyobb szerepet kapnak az átiratok, melyeket igyekeznek a lehető legváltozatosabb összeállítású kombinációkban – a duóktól a triókon át a nagyobb létszámú és akár meglepő hangszerelésű együttesekig – megszólaltatni. Ezen átiratokat – természetszerűleg – maguk a muzsikusok készítik el.
A fiatal zenészekből alakult Musiciens Libres egy olyan zenei együttes, amely magas művészi szinten reprezentálja a klasszikus zenei értékeket, egyúttal haladó szellemet képviselve tárja fel a zene új dimenzióit. Tagjai mindannyian számos nemzetközi verseny díjazottjai, rangos fesztiválok résztvevői. 2018 őszén a Hungaroton gondozásában jelenik meg első lemezfelvételük, melyen Karosi Bálint Hármasversenyét rögzítették.