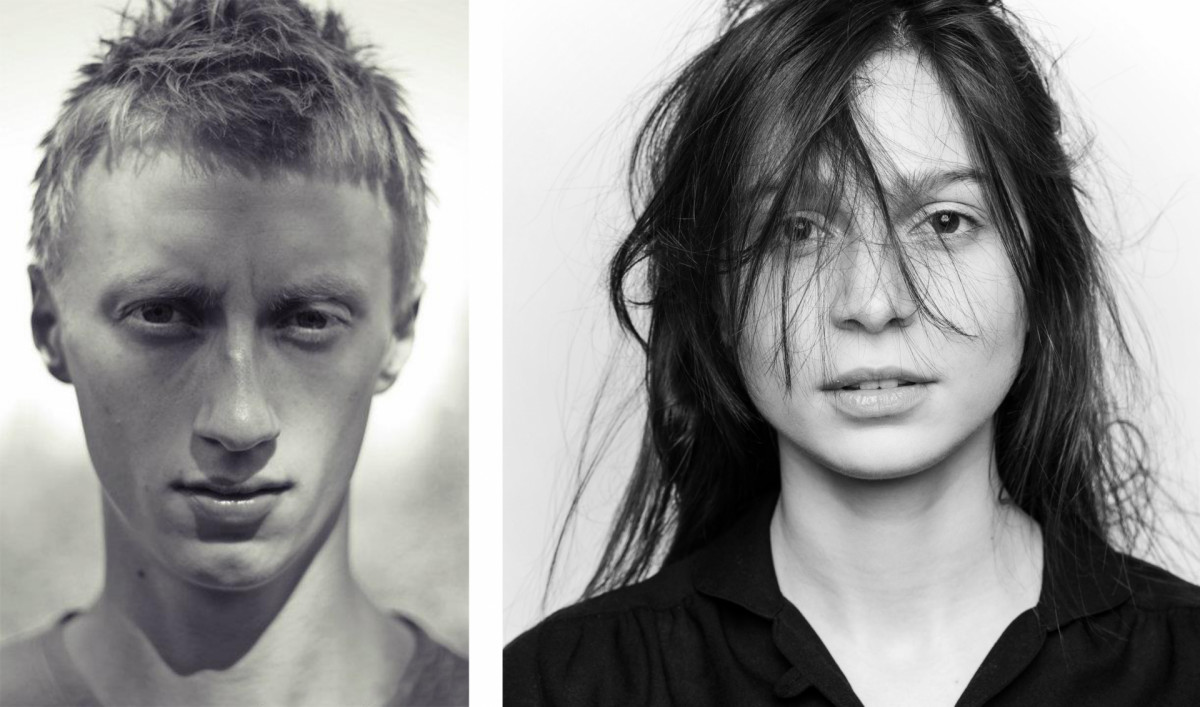 Polska Jazz – Voicingers Nights | Przemek Kleczkowski (PL) – Nastja Volokitina (UA)
Program:
Solo concerts of 2017 winners:
20:00 - 20:50 PRZEMEK KLECZKOWSKI (PL)
21:00 - 21:50 NASTJA VOLOKITINA (UA)
Featuring:
Przemek Kleczkowski - vocals, guitar
Nastja Volokitina - vocals, electronics
Przemek Kleczkowski, born in Hrubieszów, in the farthest east of Poland, graduated from the Academy of Music at the Department of Composition of Education and Jazz Studies in Katowice. He has performed at jazz festivals in Poland and abroad. Currently working on his debut album, which he has already invited well known young musicians such as Szymon Mika, Franciszek Raczkowski and Patryk Dobosz. The music he presents is comprised primarily of his own compositions. Their strength, according to the artist himself, is simplicity combined with the elements of improvisation.
Nastja Volokitina, born in Odessa, Ukraine. is a graduate from Vladimir College of Music specialising in jazz vocals, currently studying at Franz Liszt University of Music in Weimar, Germany. She has performed her compositions to great acclaim with both chamber music ensembles and large classical orchestras throughout Europe and Russia. A laureate of the prestigious Jazz Voice Competition in Montreux, Switzerland and the Riga Jazz Stage, Latvia. She performed at several international jazz festivals.
---
Voicingers Festival, taking place yearly in Żory, Upper Silesia, Poland, lead by outstanding Polish singer Grzegorz Karnas, was born to provide the access to the most original and forthcoming music projects where improvisation is the axis and the key to ever blossoming freshness in music making. Besides working for the benefit of young professionals and those whose career has already been established, Voicingers Festival helps those for whom career in personal approach to singing is a path through life. Therefore the festival, besides concerts of renowned international artists, organizes also the International Jazz Contest for Singing Musicians, shapes young musicians through individual and group activities during the Voicingers Workshops, and provides a lot of further activities both for artists and the public.
Since a couple of years the co-operation between the Voicingers Festival, Hevhetia Records and Opus Jazz Club of Budapest Music Center is developing to a strong partnership, both in forms of participating in the Festival's jury as inviting winners of the Festival to the Opus, like Martyna Kwolek & Early Birds to Opus' annual Hevhetia Festival in last August. The present two-day event is another step forward in this process.
Tickets are available for 1500 HUF on the spot,
online at jegy.hu, and at InterTicket Jegypont partners across Hungary.
Please don't forget to reserve a table after purchasing your ticket, as seating at Opus Jazz Club can only be guaranteed in this case.
We hold reservations until 8pm. Remaining tables are assigned on a first-come, first-served basis.
For reservations, please call +36 1 216 7894 and have your ticket or voucher at hand.
℗ BMC