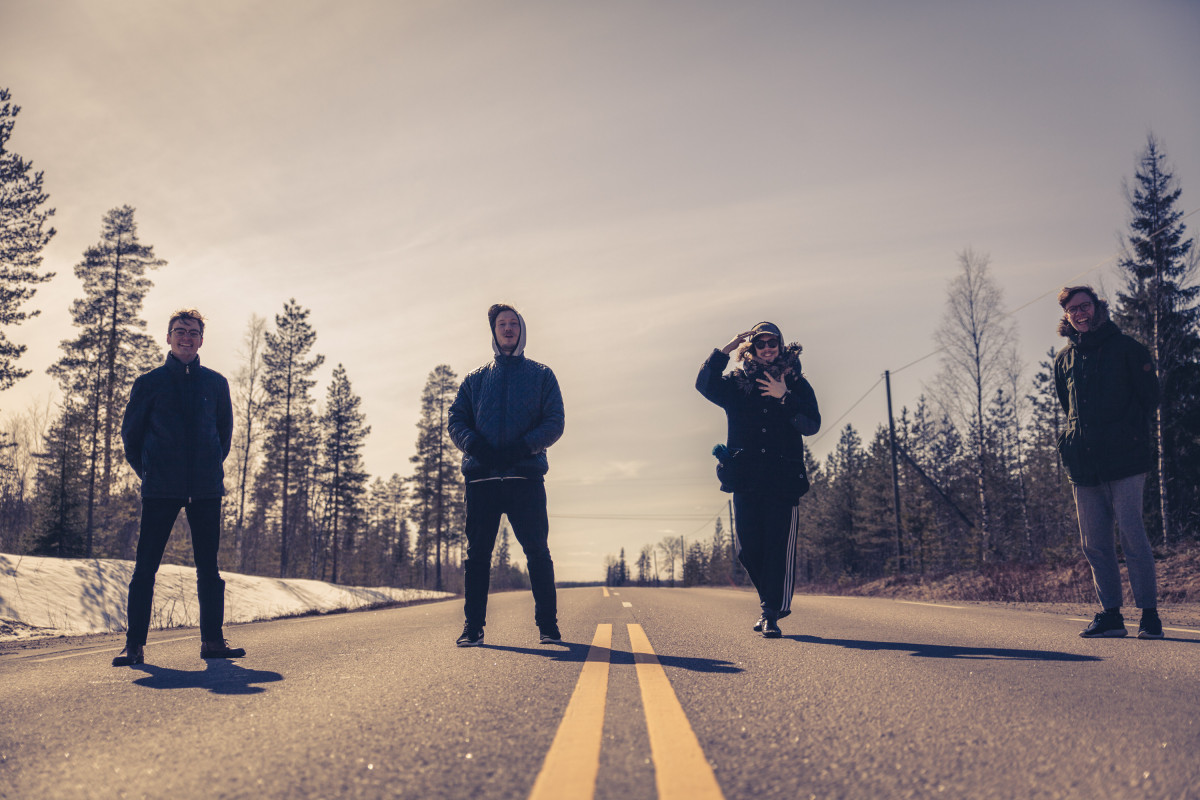 New Jazz From Finland | OK:KO (FI)
Featuring:
Jarno Tikka - saxophone
Toomas Keski-Säntti - piano
Mikael Saastamoinen - double bass
Okko Saastamoinen - drums
"...these cats know how to play. But first of all, they also have something to say that no one else does. (...) The song is clear and beautiful like a Finnish folk song but then the band breaks all the clichés. All four, pianist Toomas Keski-Säntti, bassist Mikael Saastamoinen, saxophonist Jarno Tikka and drummer Okko Saastamoinen are improvising at the same time but in some magical way, they are keeping the song together musically and maintaining the atmosphere." Katri Kallionpää, Helsingin Sanomat
OK:KO is Finnish drummer Okko Saastamoinen's collective, introducing some of the most prestigious Finnish jazz musicians of younger generation. In his compositions Okko puts an emphasis on leaving a lot of room for improvisation, where members of the band are in their best taking the music to new directions still maintaining the the essence of the tunes. "This dialogue keeps music fresh and makes it very multi-dimensional and vibrant," says Saastamoinen "We're trying to keep the bands sound fresh and move from fragile soundscapes to rough and flamboyant moods." The influences that the band members bring to Okko's compositions can be anything from the history of Western music. Trust, use of space and improvisation are the main themes. OK:KO's gigs have been described as an intense experience that arouses mental images and deep presence in the listener.
OK:KO's critically acclaimed debut album, Land E., was released last year on AMP Music & Records. "The Finnish jazz group OK:KO has been getting praises around the world with their first born, which is a sovereign example of their eerie style. Especially the organic 'Kesäranta' draws subtle figures. Drums, saxophone, piano and bass end up to really interesting dialogues." wrote Juha Seitz (Ilkka-Sanomalehti) in his 4star review about the album.
Tickets are available for 1500 HUF on the spot,
online at jegy.hu, and at InterTicket Jegypont partners across Hungary.
Please don't forget to reserve a table after purchasing your ticket, as seating at Opus Jazz Club can only be guaranteed in this case.
We hold reservations until 8pm. Remaining tables are assigned on a first-come, first-served basis.
For reservations, please call +36 1 216 7894 and have your ticket or voucher at hand.
℗ BMC