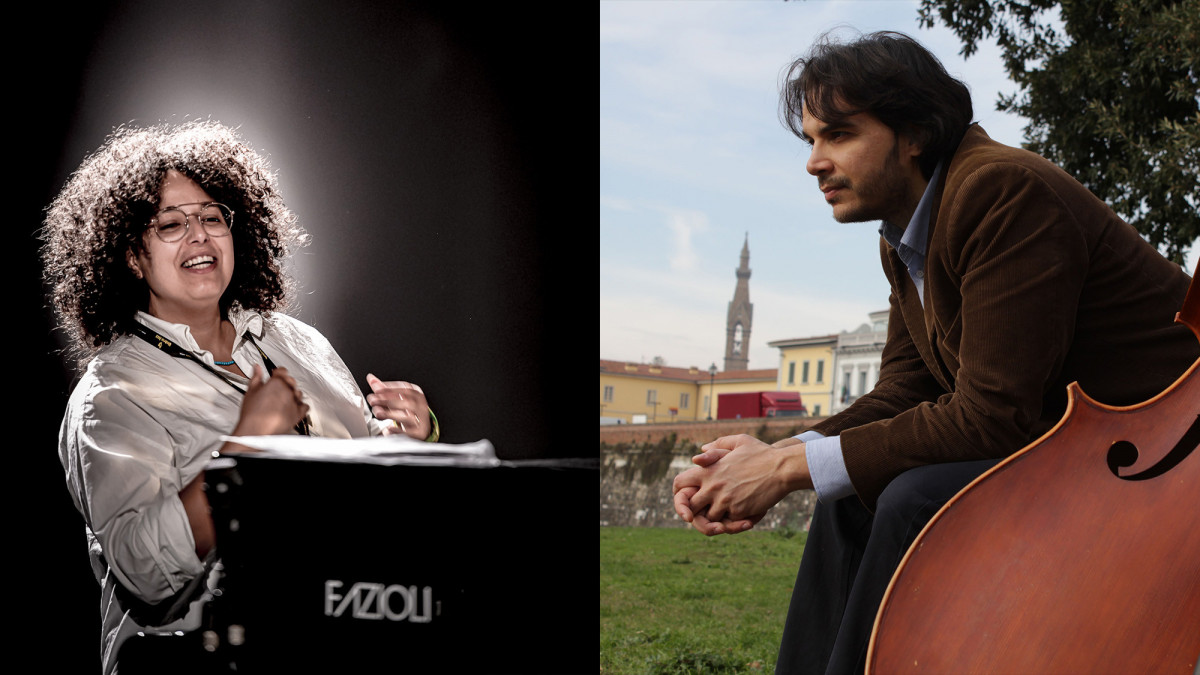 Nuova Generazione Jazz | Sade Mangiaracina Trio (IT) | Ferdinando Romano 'Totem' feat. Ralph Alessi (IT/US)
Featuring:
SADE MANGIARACINA TRIO:
Sade Mangiaracina - piano
Damian Nueva Cortes - double bass
Alessandro Marzi - drums
FERDINANDO ROMANO 'TOTEM' FEAT. RALPH ALESSI:
Ralph Alessi - trumpet
Simone Alessandrini - alto and soprano saxophone
Nazareno Caputo - vibraphone, marimba
Manuel Magrini - piano
Ferdinando Romano - double bass
Giovanni Paolo Liguori - drums
Gallery tickets will be available on the spot even if the online ticketing system tells you that the show is sold out. Please order your drinks downstairs at the bar if you are seated on the gallery.
The Nuova Generazione Jazz double bill brings the very best of new Italian jazz to Opus Jazz Club, presenting two exciting bands of the younger generation.
The world of jazz in these last years has finally been populated by many female names. The critics are full of adjectives dedicated to the talent and reliability of various interpreters but, after a particularly lucky debut, only those who really have quality and intelligent foresight connected to the necessary coherence and constant creativity manage to emerge and continue to make the art of music beautiful. Sade Mangiaracina represents one of the brightest contemporary examples of all this. With the fire of her Sicily inside and moving in the musical territories with an astonishing sensitivity, she continues to transmit pure emotion, fascinating audiences and connoisseurs. Her new project, Madiba is addressed to a symbol of the struggle for human rights, Nelson Mandela, as a musical account of the great activist through the main events of his life: courage, determination, lucidity, love, imprisonment and the strength of forgiveness.
In his new album Totem, Ferdinando Romano's pulsating and determined bass supports and balances his bandmates: the sharp and percussive sound of the vibraphone dialogues with a crisp and solid piano, the nervousness of the drums finds balance in the lyrical and meditative interventions of trumpet and saxophone. A stimulating and original performance, with rare balance in proposing moments of enterprising research with others of refined fascination. Ferdinando Romano, double bass player and composer, was voted as Best New Italian Talent in Musica Jazz's Top Jazz 2020, and Totem was voted among the best Italian albums of the same year. The album features a band of some of the most interesting musicians of the new Italian generation and the great Ralph Alessi on trumpet.
Tickets are available for 2500 HUF on the spot, online at bmc.jegy.hu, and at InterTicket Jegypont partners across Hungary.
Table reservations are automatically added during ticket purchase.
Please note that if you purchase an odd number of seats, you might have to share the table with others, especially if the concert is sold out.
For the best dining experience please arrive around 7pm.
We hold reservations until 8pm.
For more information, please call +36 1 216 7894
℗ BMC