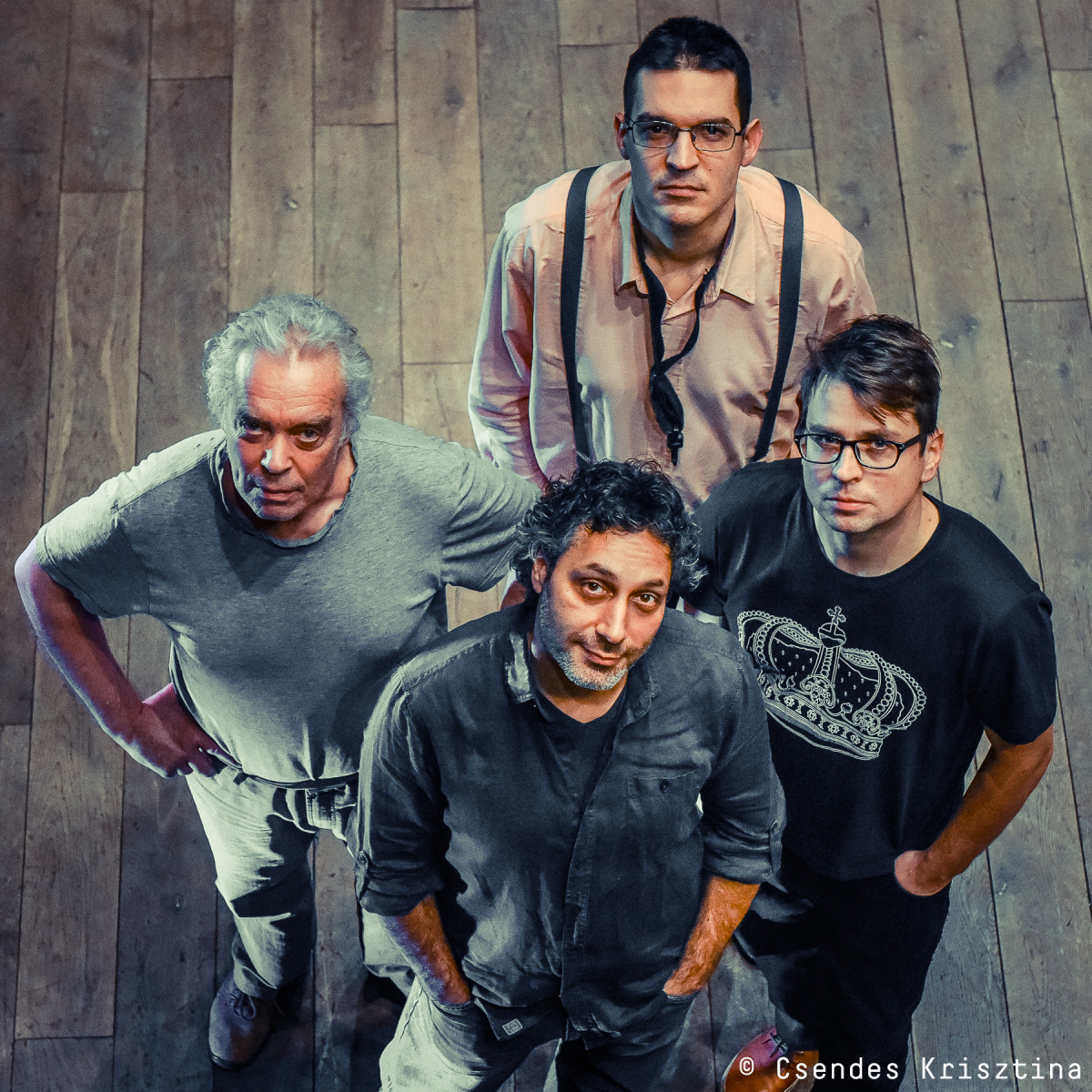 Párniczky Quartet: Bartók Electrified
BMC RECORDS ALBUM DEBUT
Opus Jazz Club
Featuring:
András Párniczky - guitar
Péter Bede - saxophone, tárogató
Ernő Hock - double bass
István Baló - drums
Bartók's profoundly original musical language, linked in different ways to folk music, has had an inspiring influence on many exponents of modern jazz. The Bartók project launched by jazz guitarist András Párniczky two years ago is thus not without precedent. Yet in many respects it takes a different tack on the composer's oeuvre, which transcends eras and musical cultures. Not only in the sense that in this combination the guitar is the only harmonic instrument, and the parts are to be played by various other instruments, but also because since the copyright restrictions on Bartók's works expired in 2015, he has 'interfered' in the compositions far more courageously and creatively than his predecessors. He has loosened the shackles of unswerving respect for Bartók in a way that has enabled him to realize his own visions.
'Bartók was a proud, sincere character, who brooked no compromise, who was at one and the same time a late Romantic composer full of feeling, and an incredible, lean, determined ethnomusicologist, who composed with surgical precision' said Párniczky. At the same time, Bartók, referred to as contemporary even seventy-two years after his death, was one of the last composers not to exploit in any way whatsoever the opportunities afforded by electronics. One reason Párniczky decided to call his project Bartók Electrified was because for years he had been curious as to how these works, which he loved in their original form, would sound on electric instruments.
Most of the music chosen is from Bartók's short pieces: some of them have been translated into a jazz idiom 'as is', while others he has played around with considerably, using them as a source of inspiration. He has endeavoured to keep a constant balance between Bartók's ideas and improvisation, even though the jazz impro in these compositions doesn't necessarily happen in the same way as in the standards. In several instances he had to write improvisatory riffs for Bartók's themes, but there are some pieces where there aren't even riffs, and basically he and the band play free impro.
from the booklet text by Béla Szilárd Jávorszky
Tickets are available for 1500 HUF on the spot,
online at jegy.hu, and at InterTicket Jegypont partners across Hungary.
Please don't forget to reserve a table after purchasing your ticket, as seating at Opus Jazz Club can only be guaranteed in this case.
We hold reservations until 8pm. Remaining tables are assigned on a first-come, first-served basis.
For reservations, please call +36 1 216 7894 and have your ticket or voucher at hand.
℗ BMC