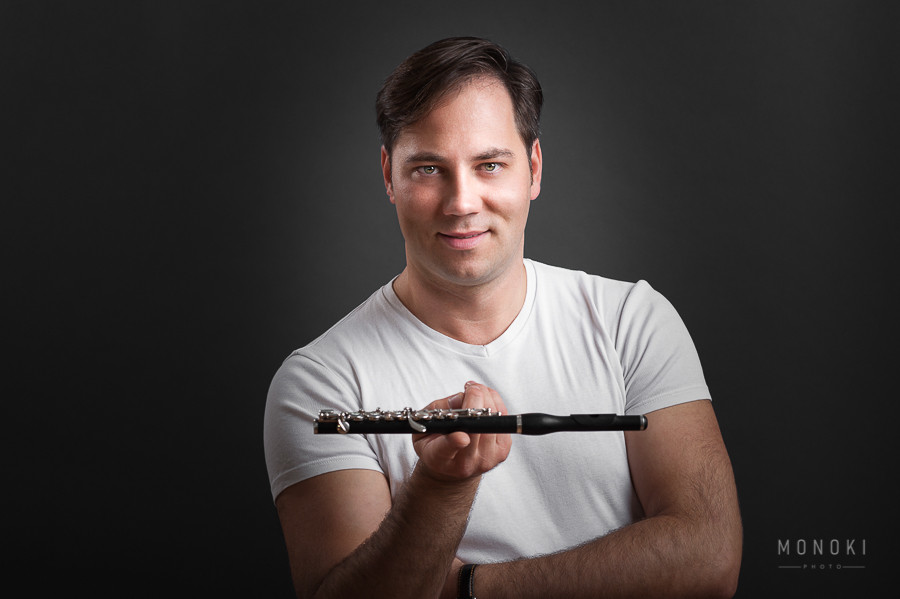 Picolo Pearls │ Concert series of Dávid Kanyó - Sonatas for piccolo and piano
Program:
Gary Schocker: Sonata - Hungarian premiere
Levente Gyöngyösi: Sonata
Armand Gajdács: Suite - world premiere
Mike Mower: Sonata
Featuring:
Dávid Kanyó - piccolo
Balázs Réti - piano
Ha a pikolóra mint a fuvola kistestvérére gondolunk, a legtöbbször együttesek, szimfonikus zenekarok éles, markáns, olykor madárkát utánzó csicsergő hangszíne jut eszünkbe. A 18. században katona zenekaroktól átvett hangszert egyre többen használják, de önállóan, a szimfonikus hangzásvilágból szólóhangszerként kiragadva csak az elmúlt évtizedekben vált népszerűvé.
E sorozat első koncertjén két amerikai és két magyar szerző műve reprezentálja a pikoló sokszínűségét, hiszen nemcsak a virtuóz, könnyed, harsány, de a szenvedélyes, lírai, humoros oldalát is megismerhetjük majd e hangszernek.
Kanyó Dávid fuvolaművész tizenöt éve pikolózik a Budafoki Dohnányi Zenekarban, ahol eljátszotta már a szimfonikus repertoár zömét. Célul tűzte ki a pikoló népszerűsítését, új művek bemutatását, melyben partnere ezen az esten Réti Balázs zongoraművész, akivel régóta kamarapartnerek.