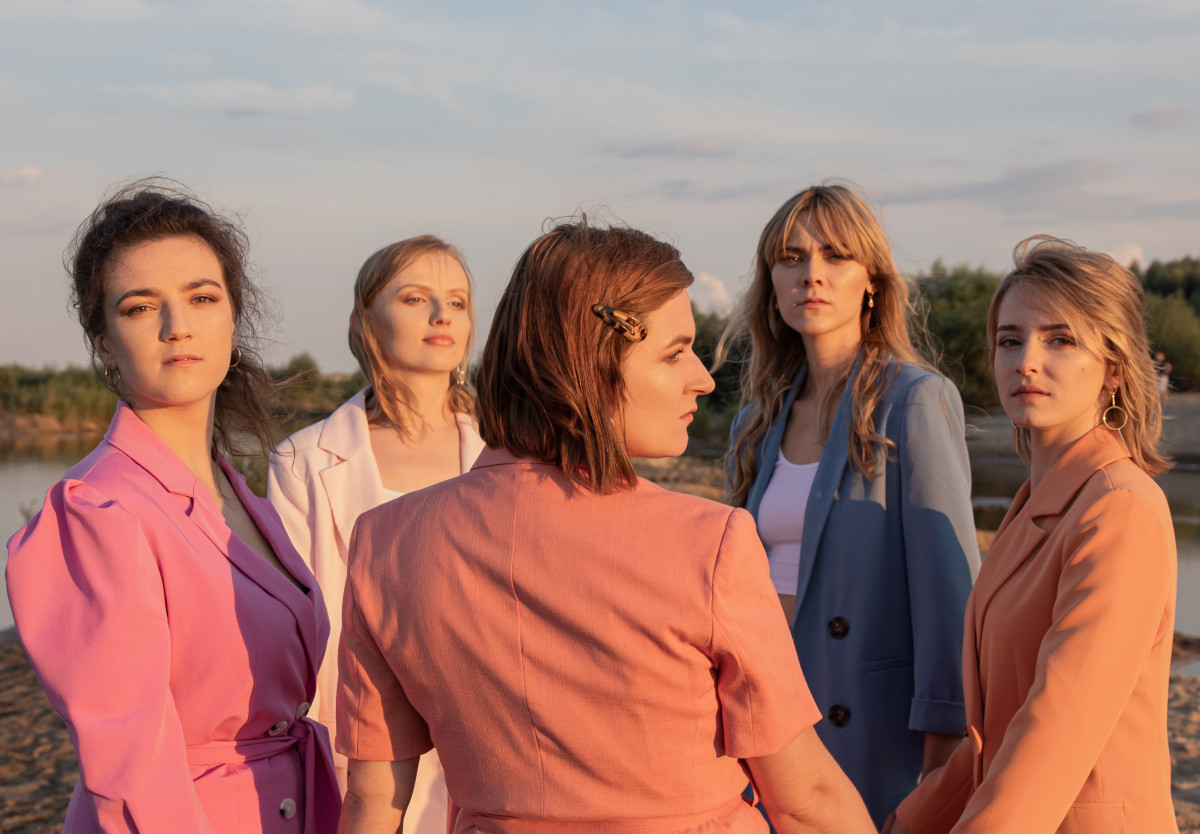 Polska Jazz | Kamila Drabek Tercet | O.N.E. Quintet (PL)
Program:
20:00 Kamila Drabek Tercet (PL)
21:00 O.N.E. Quintet (PL)
Featuring:
KAMILA DRABEK TERCET:
Kamila Drabek - double bass
Marcin Konieczkowicz - alto saxophone
Kacper Kaźmierski - drums
O.N.E. QUINTET:
Monika Muc - alto saxophone
Aga Gruczek - piano
Kamila Drabek - double bass
Dominika Rusinowska - violin
Patrycja Wybrańczyk - drums
Gallery tickets will be available on the spot even if the online ticketing system tells you that the show is sold out.
Please order your drinks downstairs at the bar if you are seated on the gallery.
---
Kamila Drabek Tercet is a group of friends who met at the Music Academy in Cracow. Now they are running one of the most creative and appreciated project in Poland. The music written by Kamila is full of folk and songful melodies played with rock energy and youthful grace. Their goal is to spread the music in accordance with two rules: be professional and honest!
"The music presented here is by all means fully developed as are the technical skills of the trio members, and the minimalist approach is extremely effective as far as getting the message through..." – Adam Baruch.
"Muzyka Naiwna is full of sounds of an extraordinary charm. It draws in and hypnotizes, however, avoiding any showy solutions (...). This is undoubtedly one of the best albums of the Polish jazz scene of 2019" – Jędrzej Janicki, JazzPress magazine
---
The O.N.E. jazz ensemble performs an original programme consisting of compositions and arrangements of the instrumentalists who comprise it. O.N.E Quintet approaches jazz uniquely, drawing inspiration from contemporary music, particularly the genres of hip hop and folk. All five members of the ensemble are prominent representatives of a young generation of musicians who perform daily on the jazz, avant-garde and pop scene. As a band, O.N.E. Quintet are very proud that, as women, they are able to represent the Polish jazz scene and pave the way for new generations of women as artists. The main inspirations for the quintet are: Soweto Kinch, Krzysztof Komeda, Brad Mehldau, Zbigniew Seifert, Zbigniew Namysłowski, Adam Pierończyk, Charlie Haden and Chris Dave. In November 2019, their debut album ONE was recorded at Cavatina Non-Profit Studio and released a few months later by Audio Cave label (01.05.2020). In April 2021, album ONE was also released on vinyl.
"An excellent album - mature, uncompromising, refuting myths, breaking conventions. And, in a way, groundbreaking – I believe that this release will shake the foundations of jazz" – Bogdan Chmura, Jazz Forum
Co-financed as part of the multi-annual program NIEPODLEGŁA for 2017-2022, as part of the Adam Mickiewicz Institute grant program "Cultural bridges".
Tickets are available for 1800 HUF on the spot, online at bmc.jegy.hu, and at InterTicket Jegypont partners across Hungary.
Table reservations are automatically added during ticket purchase.
For the best dining experience please arrive around 7pm.
We hold reservations until 8pm.
For more information, please call +36 1 216 7894
℗ BMC