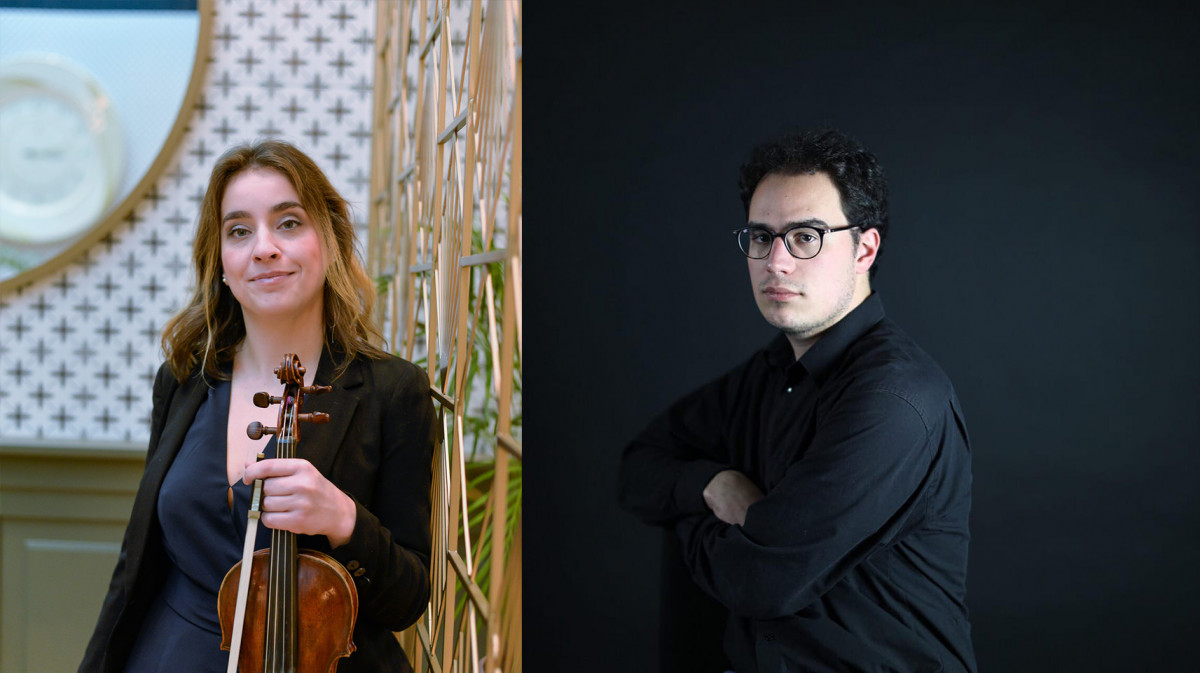 Reflections - Recital by Ottília Revóczky and Domonkos Csabay
Program:
Béla Bartók: Sonata No 1 for violin and piano, BB 84
Máté Balogh: New work
Béla Bartók: Sonata No 2 for violin and piano, BB 85
Péter Tornyai: New work
Featuring:
Ottília Revóczky - violin
Domonkos Csabay - piano
A hangverseny középpontjában a hegedű-zongora szonáta műfaja áll. Bartók 1922-ben bemutatott két szonátáját követően kikopott a műfaj a magyar szerzők repertoárjából. Az elmúlt száz évben elvétve találunk e két hangszer párosára íródott műveket. A koncert műsorával ezt a hiányt hivatott pótolni. Napjaink két kiemelkedő tehetségű zeneszerzője, Balogh Máté és Tornyai Péter vállalkozott rá, hogy feléleszti e hagyományt és elsők között reflektál a nagy előd, Bartók munkáira.
Az est szellemiségét legjobban talán Tornyai Péter egy korábbi interjújában adott frappáns válasza írja le: Képzeljünk el egy sportbarát társaságot, akiknek rendszeres időtöltésük 10-20-50 évvel ezelőtti, jól ismert focimeccsek újra és újra végignézése. Egy alkalommal betoppan hozzájuk egy különc alak: "Kapcsoljuk be a tévét, most kezdődik a VB-döntő élő közvetítése!"
Free entry! Seating is on a first-come, first-served basis.