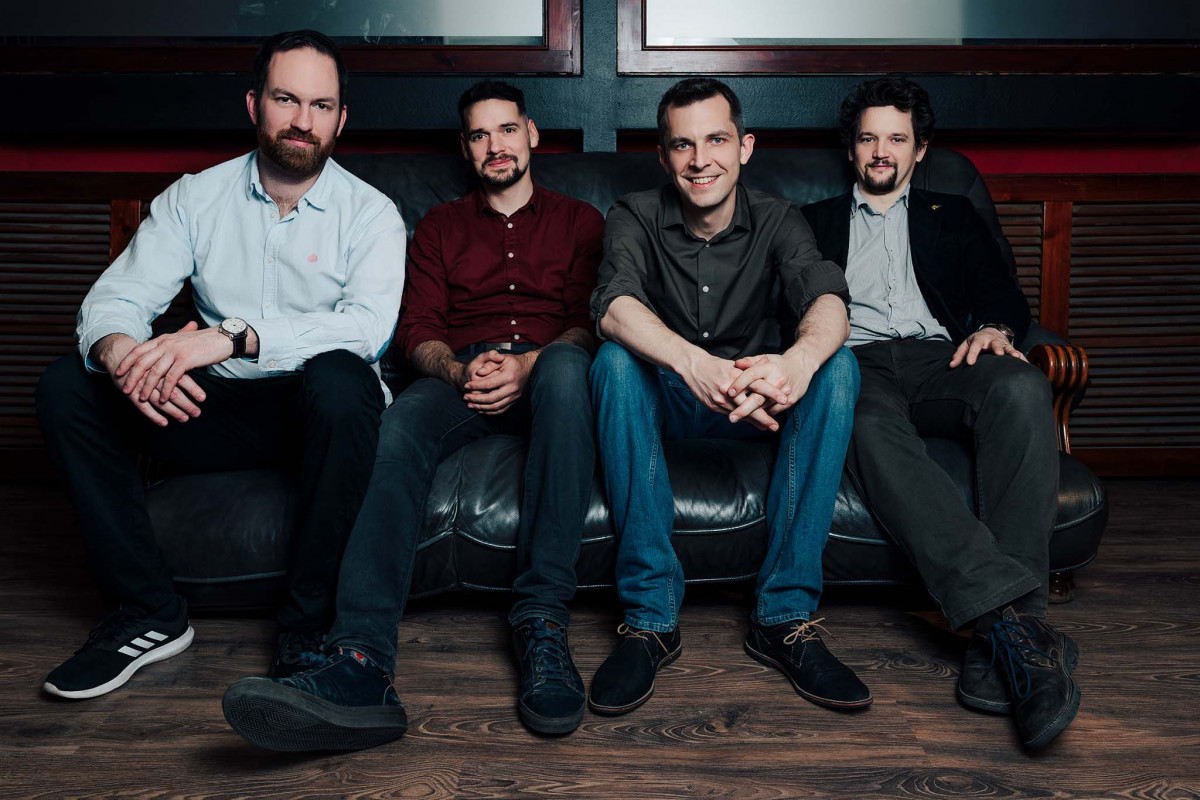 Fenyves Quartet: The Sweetest Love of All (HU) – album debut
Featuring:
Márk Fenyves - guitar
Dávid Benkő - Hammond organ
Ábel Mihalik - drums
Márk Miskolczi - bass
To be released in November, the Fenyves Quartet's latest album, The Sweetest Love of All, celebrates the band's fifth anniversary. The album consists of eclectic songs, composed by the band members and featuring a variety of musical styles that have infiltrated the jazz genre, with the omnipresent murmur of the Hammond organ in the background. The band's aim is to create an album with an entertaining character that will appeal not only to jazz fans but also to listeners of other genres.
Márk Fenyves, who has appeared on 15 albums as a composer and guitarist, founded his traditional jazz guitar trio with Márk Miskolczi and Ábell Mihalik in 2017. The trio was joined by Dávid Benkő, a keyboardist known from PASO and the Subtones in 2021. In the same year, the quartet released their first album, spiced with blues, funk and fusion elements. In Live at Jókai Klub, colourful solos and familiar musical gestures come to life in a pleasant and relaxed atmosphere; the songs seamlessly lead from the previous work of Fenyves' trio to the quartet's musical world and Sweetest Love of All, featuring a new composition alongside the trio's reimagined songs.
Tickets are available for 2000 HUF on the spot, online at bmc.jegy.hu, and at InterTicket Jegypont partners across Hungary.
Table reservations are automatically added during ticket purchase.
Please note that if you purchase an odd number of seats, you might have to share the table with others, especially if the concert is sold out.
For the best dining experience please arrive around 7pm.
We hold reservations until 8pm.
For more information, please call +36 1 216 7894
℗ BMC