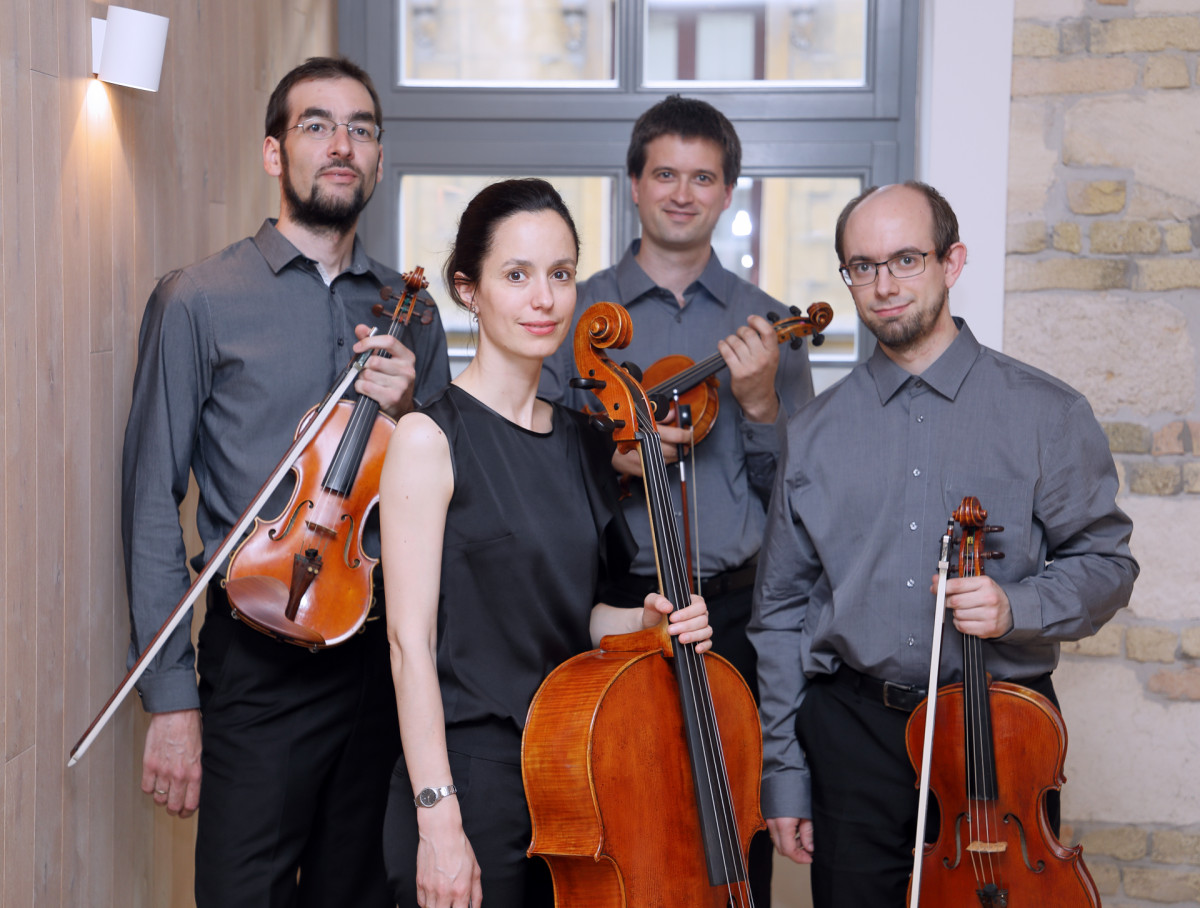 Rondo Quartet 3/1. | Haydn, Ives, Janaček
Program:
Joseph Haydn: String Quartet in G major (Op. 76 No. 1)
Charles Ives: String Quartet No. 1 ("From the Salvation Army")
Leos Janaček: String Quartet No. 1 ("Kreutzer Sonata")
Featuring:
Áron Dóczi - violin
Dávid Pintér - violin
Péter Tornyai - viola
Orsolya Mód - cello
For the 2018/2019 season, the Rondo Quartet returns to the BMC Library to perform a three-part concert series. All three performances will feature one piece from the first quartet componist, Joseph Haydn's last complete cycle, the Erdődy Quartets. Haydn's quartets will be complimented by those of Janaček, including a string arrangement of a piano cycle, all intriguing due to their treatment of structure and arrangement. Finally, quartets by Ives, Copland and Cage will showcase the ideas American composers had about this particularly European chamber music genre.