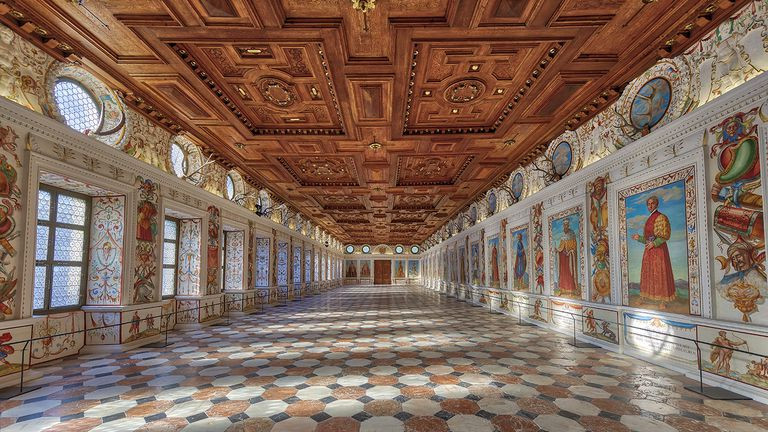 Saint Ephraim Male Choir presents Flemish Nights 2. "Carpet-baggers from over the mountains"
BMC season closing concerts with the Saint Ephraim Male Choir
Concert Hall
Program:
Antoine Brumel: Noe Noe
Antoine Busnois: Alleluya verbum caro factum est
Jan Pieterszoon Sweelinck: Hodie Christus natus est
Guillaume Dufay: Ave Maria
Josquin des Prez: Alma redemptoris á 4
Johannes Ockeghem: Intemerata Dei Mater
Jacob Obrecht: Factor orbis á 5
Jacob Clemens non Papa: Entrez vous filles
Orlande de Lassus: Missa Entre vous filles – extracts
Featuring:
Saint Ephraim Male Choir
Artistic Director: Tamás Bubnó
János Mezei – organ
It all began with English music becoming so fashionable that the Frank and the Flemish composers grew fond of it. Nobody could resist the catchy tunes they wrote. But no one is a prophet in their own land, so Dufay and his followers dreamt big and moved to Italy where the weather was nicer and the pay was better - not to mention the food and the drinks... And while one Fleming does not make spring, by the dozens, they do. And that's how the Burgundy school became Europe's defining musical stlye. Was it for the better or the worse? The Saint Ephraim Male Choir's three-night concert series will give a definitive answer to that question.
Tickets are available for 2000 HUF on the spot,
online at jegy.hu, and at InterTicket Jegypont partners across Hungary.
Season Ticket: 4500 HUF
℗ BMC