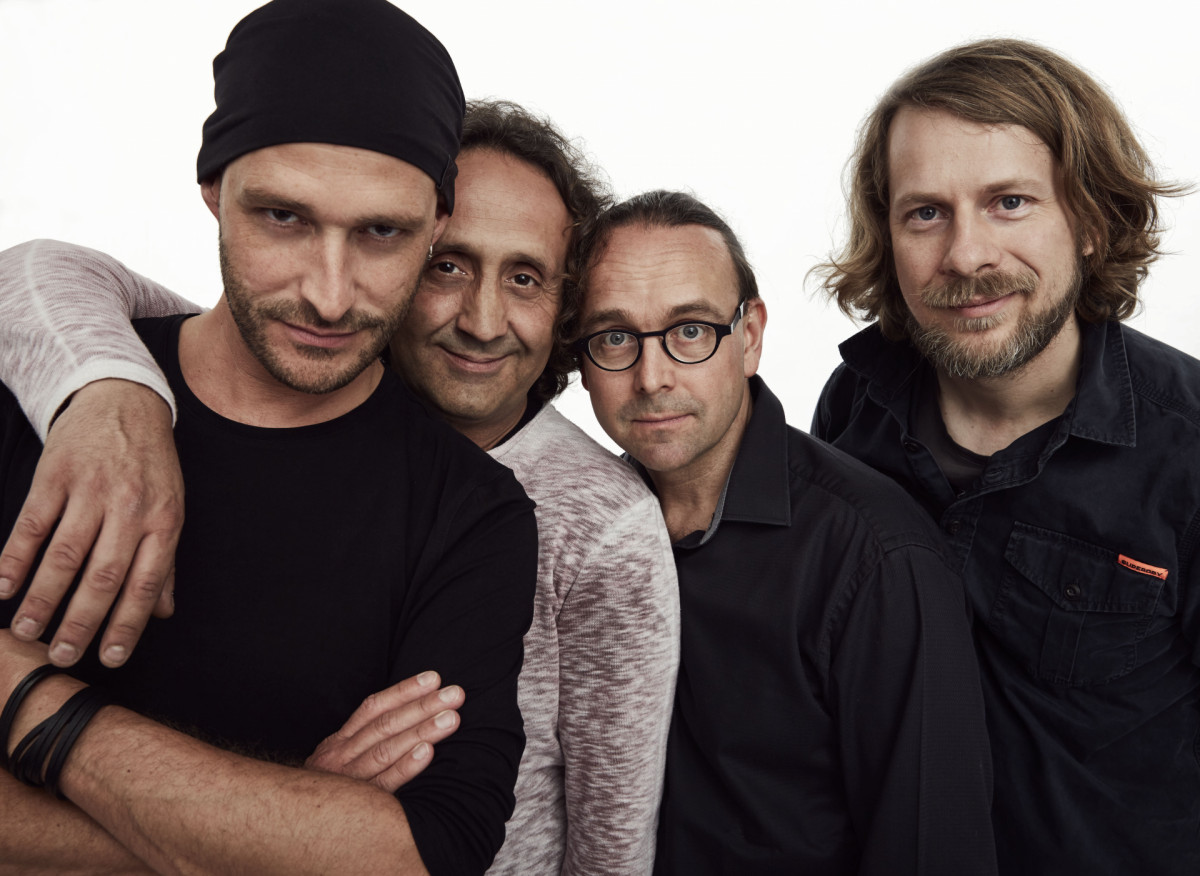 Take the MOL Train | Schaerer - Biondini - Kalima - Niggli: A Novel of Anomaly (CH/I/FIN)
LIVE STREAM!
Opus Jazz Club
Featuring:
Andreas Schaerer - voice, mouthpercussion
Luciano Biondini - accordion
Kalle Kalima - electric guitar
Lucas Niggli - drums, percussion
"a felicitous match of temperaments, energies and signatures" All About Jazz, 2017
An Italian, a Finn and two Swiss engage in a joyful noise by drawing on their heritage mingled with jazz and a colourful array of music styles. Their personalities and artistry make for an uplifting and rich audience experience.
Andreas Schaerer gathers together his 'ancestral' playing partner, drummer Lucas Niggli, with the Italian accordionist Luciano Biondini and guitarist Kalle Kalima of Finland. These four gentlemen each have their own handwriting and varying stylistic roots, and together, create music that is prickling, fresh, but nevertheless, familiar. There is a poetry to their programme, whether the jazzy Italianità of Biondini duets with the cool of Kalima's electronically modulated plucks, or Niggli creates a tribal momentum as Schaerer mischievously scats in his own inimitable way. By twists and turns there is soulful heart, explosive fun and extraordinary skill in their shows.
Tickets are available for 1800 HUF on the spot,
online at jegy.hu, and at InterTicket Jegypont partners across Hungary.
Please don't forget to reserve a table after purchasing your ticket, as seating at Opus Jazz Club can only be guaranteed in this case.
We hold reservations until 8pm. Remaining tables are assigned on a first-come, first-served basis.
For reservations, please call +36 1 216 7894 and have your ticket or voucher at hand.
℗ BMC