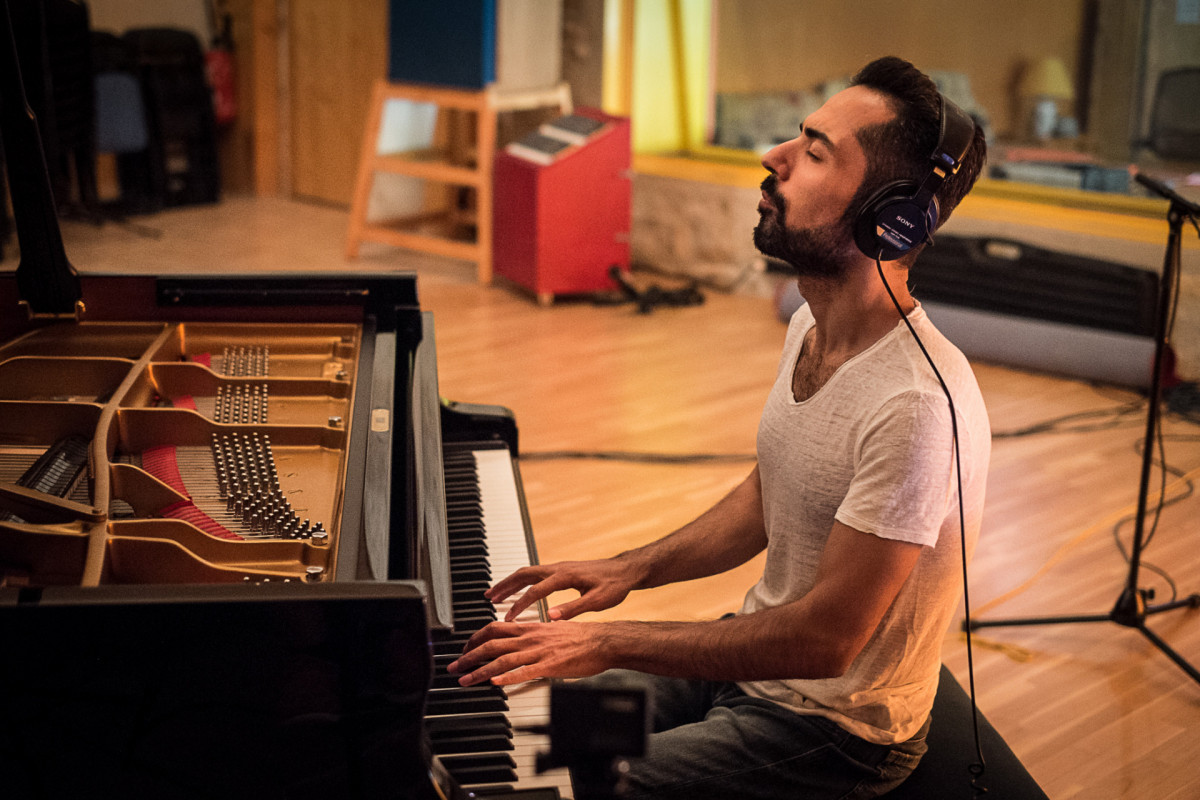 Take the MOL Train | Shirinov – Mizeracki – Szandai – Dés: Maiden Tower (AZ/PL/H/F)
Featuring:
Elchin Shirinov - piano
Kuba Mizeracki - guitar
Mátyás Szandai - double bass
András Dés - percussion
A piano player from Azerbaijan meets a Hungarian percussionist at a Polish festival and they start making plans of a quartet, in which they'd include a Hungarian bass player - who resides in Paris - and a Hungarian guitarist who lives in Budapest.
This story in the world of jazz wouldn't be very unusual, but this one luckily ends well, because the album presented at Opus Jazz Club is the result of this fruitful collaboration. Particularly lucky that the four remarkable, individual players musically vibrated together from the very first moment. Prior to the album recording - on the rehearsals for a concert- it was obvious that they have similar musical thoughts and on the top of the recognisable feel and taste of the compositions and improvisations the album as a whole is still very coherent. While you're listening, enjoy the journey from the hidden spots of Budapest all the way through to the Maiden Tower of Baku.
Due to an unexpected obligation, the group's original guitarist, Márton Fenyvesi will be replaced on the concert by the young Polish guitarist Jakub Mizeracki. Graduating in 2017 with master degree from Music Academy in Katowice, he is already prizewinner of Grand Prix 52 "Jazz Nad Odrą" with the band Skicki-Skiuk. He has performed with outstanding Polish artists like Leszek Możdżer, Adam Kowalewski, Piotr Schmidt, Jacek Kochan, Aga Zaryan, Grzegorz Karnas and many more. He performed in May at the Opus, playing in Alina Rostotskaya's quartet, which featured András Dés as well.
Tickets are available for 1500 HUF on the spot,
online at jegy.hu, and at InterTicket Jegypont partners across Hungary.
Please don't forget to reserve a table after purchasing your ticket, as seating at Opus Jazz Club can only be guaranteed in this case.
We hold reservations until 8pm. Remaining tables are assigned on a first-come, first-served basis.
For reservations, please call +36 1 216 7894 and have your ticket or voucher at hand.
℗ BMC