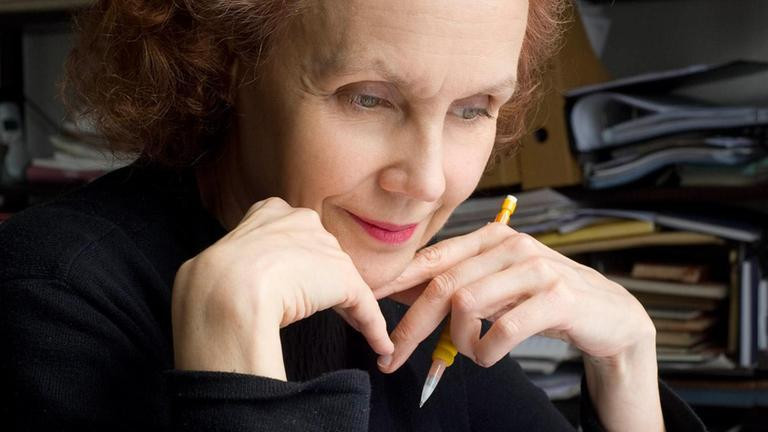 Spotlight on Kaija Saariaho | closing concert of International master class
Peter Eötvös Foundation Mentoring Program 2019
Concert Hall
Program:
Mikel Urquiza: Respirare l'ombra (Premiere)
Donghoon Shin: Concerto for the Most Ordinary Things (Premiere)
*****
Kaija Saariaho: Trans (Hungarian Premiere)
Jean Sibelius: Symphony No.2, Op. 43.
Featuring:
Klára Bábel – harp
Danubia Orchestra Óbuda
Conductor: Rémi Durupt, Boon Hua Lien, selected active conductors of the master class
Moderator: Szilvia Becze
This is the first time that the world famous composer Kaija Saariaho is coming to Budapest accepting the invitation of Peter Eötvös to teach during his conducting master class. The concert program has a Finnish focus with Saariaho's harp concerto, Trans and Sibelius together with new pieces written by the Peter Eötvös Foundation's mentored composers following the percussion instrumentation of Trans. It will create a special dialogue between the big orchestra piece and the smaller percussion works. The concert is live streamed from the BMC via the Youtube-channel of Peter Eötvös Foundation.
"Harp is an instrument I like a lot, and I have written for it often in the context of orchestral and chamber music. Planning a concerto for harp is another challenge; some of the more delicate textures are so easily covered by the orchestra. Even if aware of this, I wanted to keep all instrumental colors of the orchestra available for this piece, but find musical situations to allow the harp to have its soloist space. So passages with full orchestra playing are rare, and the music is concentrated rather in different kinds of dialogues between the solo instrument and the various instrumental groups. What I love in harp are the many possibilities of glissandi, but also simply hearing so clearly the fingers plucking the strings, as well as the generous resonance and large register of the instrument. Detailed varying of these characteristics have inspired me especially when creating the music for the cadenzas - there is one for each movement - played by the solo harp, sometimes sparsely accompanied by other instruments." (Kaija Saariaho)
Tickets are available for 1500 HUF on the spot,
online at jegy.hu,
and at InterTicket Jegypont partners across Hungary.
℗ BMC