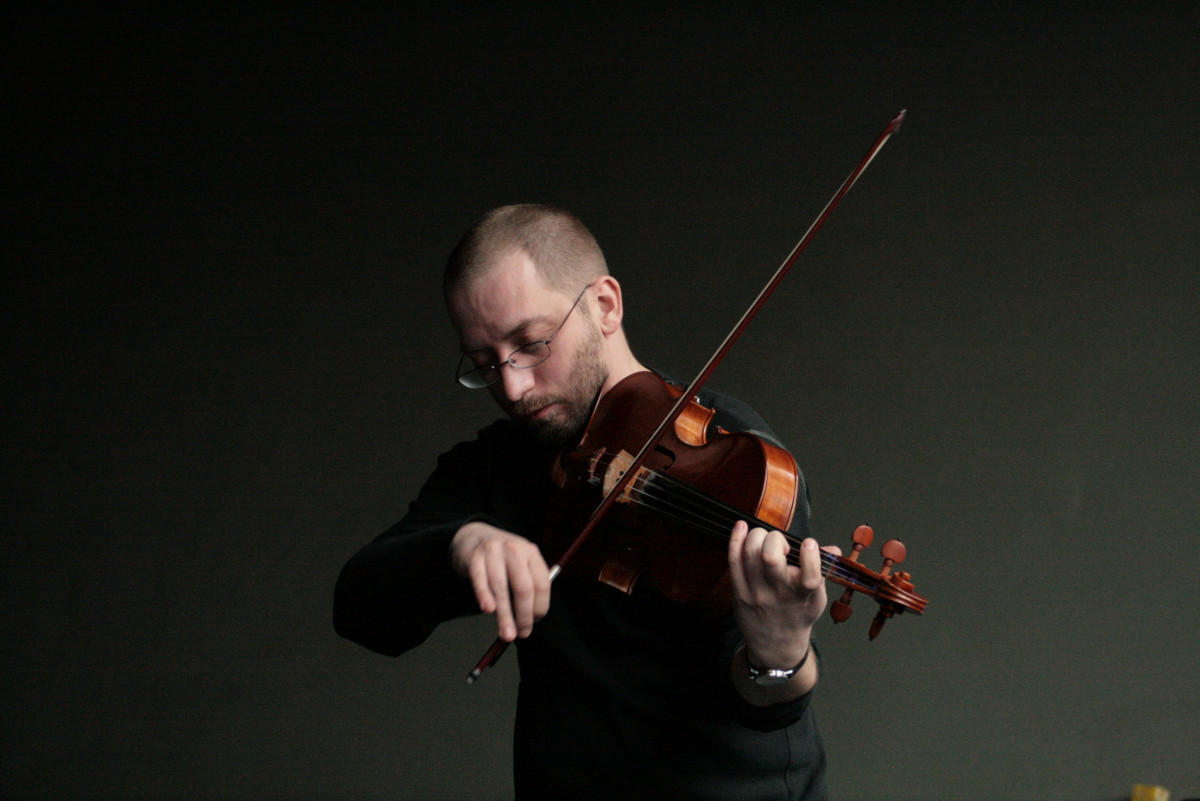 Szilárd Mezei Túl a Tiszán Innen Ensemble (RS/HU)
Featuring:
Szilárd Mezei - viola, vocal, lead
Andrea Berendika - flute, alto flute
Bogdan Ranković - clarinet, bass clarinet, alto saxophone
Béla Burány - soprano and baritone saxophone
Branislav Aksin - trombone
Tijana Stanković - violin
Ákos Keszég - violin
Marina Džukljev - piano
Ivan Burka - vibraphone, marimba
Ervin Malina - double bass
István Csík - drums, percussion
The exceptional viola player, leader and composer Szilárd Mezei from Zenta, Vojvodina, is widely considered as the next composer in Hungarian music history, who – keeping a continuity after Béla Bartók and György Szabados – treats folk music in an exceptional way. He played with his Septet at Opus last summer, this time he arrives with his eleven-member-group, Túl a Tiszán Innen Ensemble. The orchestra was founded in 2014, releasing its first double album Hungarian Folk Songs from Vojvodina the next year, followed in 2017 by their second double-CD, Nem füstöl a zentaji gyár kéménye (=The chimney of the factory in Zenta doesn't smoke anymore), published on the English Slam label.
"Mezei is a composer as well as an arranger and in this case, a celebrator, so authenticity and/or recreation shouldn't really figure into appreciation for this set. Among the squirming and jumping themes throughout that allow for individual expression among the band members there are contiguous creations that stand out for compositional smarts, often by being multi-stylistic." (Ken Waxman, JazzWord)
Tickets are available for 1800 HUF on the spot, online at bmc.jegy.hu,
and at InterTicket Jegypont partners across Hungary.
Please don't forget to reserve a table after purchasing your ticket,
as seating at Opus Jazz Club can only be guaranteed in this case.
We hold reservations until 8pm. Remaining tables are assigned on a first-come, first-served basis.
For reservations, please call +36 1 216 7894 and have your ticket or voucher at hand.
℗ BMC