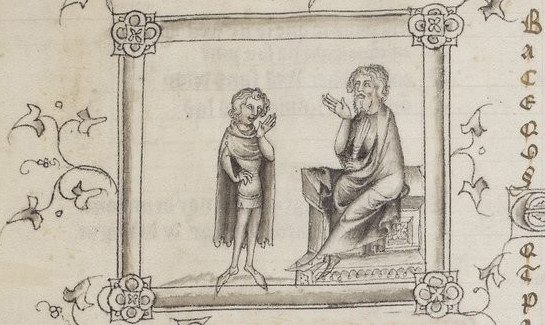 The Ear of Machaut - Les chansons | Series of János Bali 4/4.
Program:
Les chansons
15:30 Lecture of János Bali (in Hungarian)
Facture and Tonality
17:00 Concert
Featuring: Zoltán Gavodi, Péter Patay, László Kéringer – voice,
János Bali – recorder, Ferenc Varga – viola, Gergely Szurgyi – guitar
Guillaume de Machaut (c1300–1377) is one of the foremost figures in the history of Western music. His oeuvre is unparallelled in all major genres of his day and his musical innovations spread like wildfire. Renassiance music was born from Machaut's art which subsequently became a major influence on every style of music. His self-consciousness as a composer and poet was 50 years ahead of his time: he might even be considered the first avantgarde artist.
In the present four lectures and the accompanying concerts, János Bali sets out to expose Machaut's musical hearing and show how the most powerful intellectual trends of his time appear in the composer's mentality as musical elements.