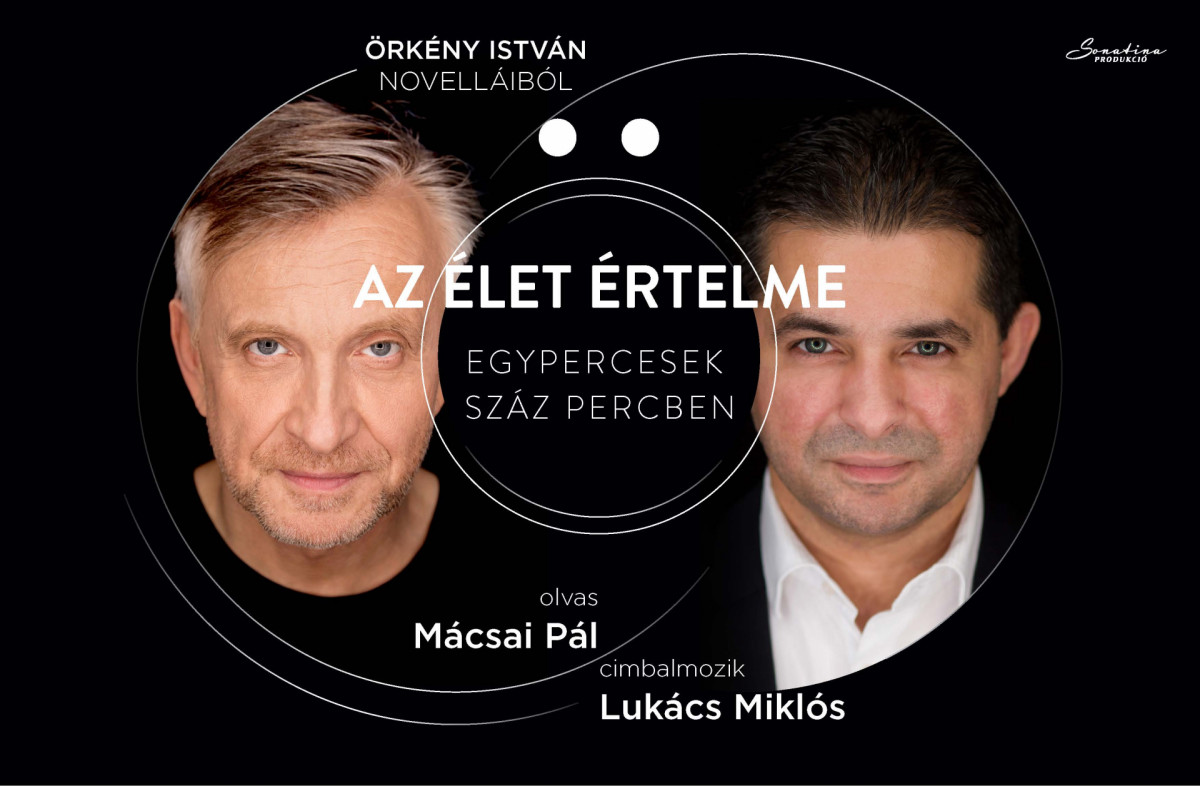 The Meaning of Life – One Minute Stories in a Hundred Minutes
Tickets now available
Concert Hall
Featuring:
Pál Mácsai – reading
Miklós Lukács – cimbalom
Az "Egyperces novellák" című kötet fél évszázada, 1968-ban jelent meg először. Az egyik oldalon a közlés minimuma, a másikon a képzelet maximuma. Az írásokban ott az apró darabokra hullt közös ideáink groteszk látványa, de megfordítva is: a banalitásokban az élet titokzatos teljessége. A műfaj ma már fogalom, sok sora szállóige, alakjai, helyzetei beépültek nyelvünkbe, gondolkodásunkba. Az egypercesek különös tulajdonsága, hogy nem avulnak. Ennek oka nem csak a vonzó forma, az eredeti optika, a tiszta szellem és a fényes humor, hanem első sorban az, hogy szerzőjük meglátta azt, ami bennünk és körülöttünk nem változik.
Tickets are available for 3500 HUF online at bmc.jegy.hu,
and at InterTicket Jegypont partners across Hungary.
An immunity certificate recognized by the Hungarian Government is required.
℗ BMC