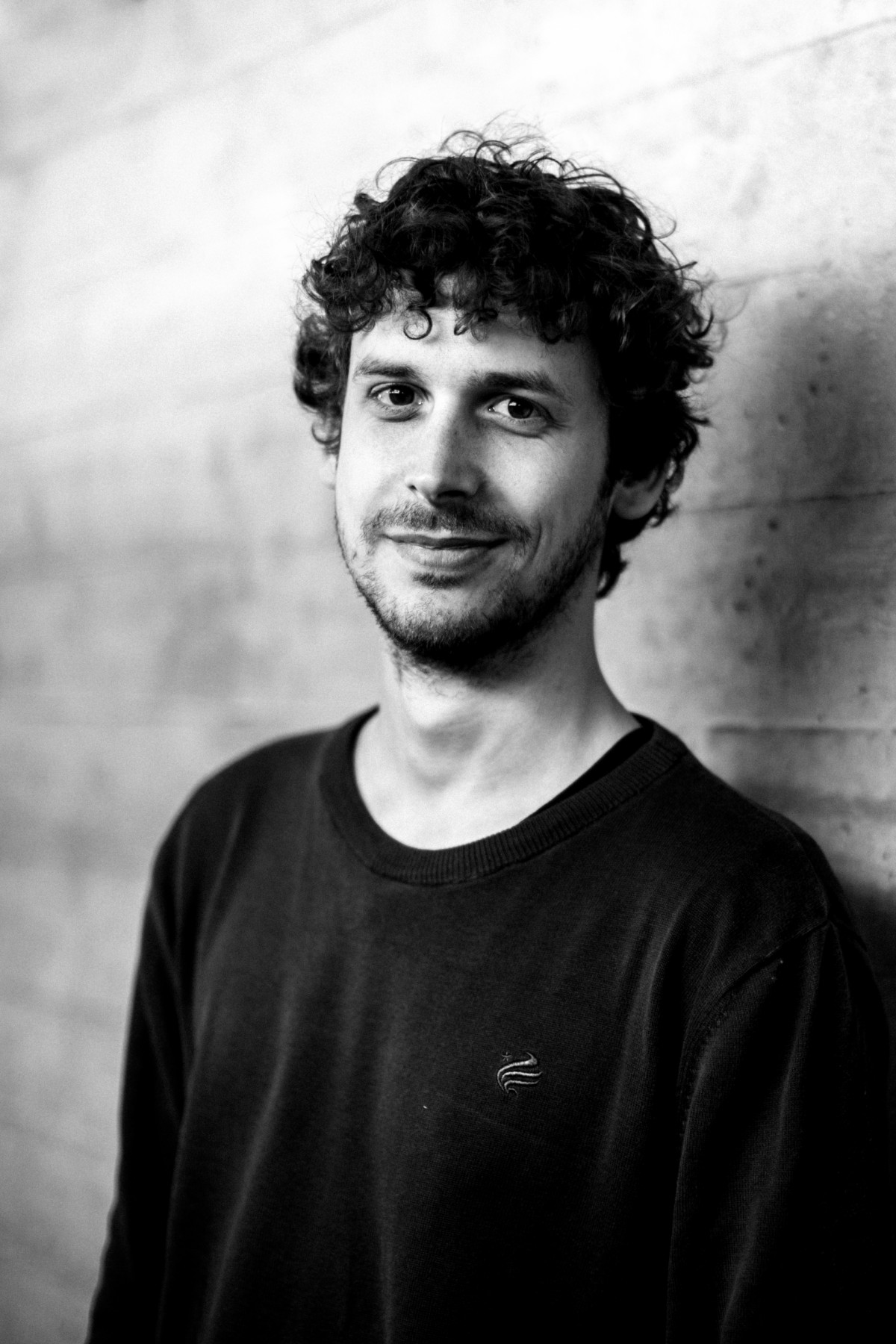 Take the MOL Train | Tom Bourgeois: Murmures (B/F)
Featuring:
Tom Bourgeois - saxophones, bass clarinet
Florent Jeunieaux - guitar
Stan Maris - accordion
Loïs Le Van - voice
Murmurs, like the warm breath of someone familiar, whispering softly, gently in your ears. Murmurs, like the sound of an intimate word, like timidly sharing a secret. The saxophone, the guitar, the accordion and the singing design a poetic, idyllic atmosphere. In alliance or alone, they float smoothly, resembling the movement of the human soul. On the way for looking themselves, they improvise, and finally they encounter utterly during the moments of sharing. Melancholic and warm at the same time; the music - composed by Tom Bourgeois - passes through several states, in the same manner as humans pass through the stages of life. The sounds that emerge, come from an atypical, acoustic instrumental formation, which transforms into a true easiness. Listening to these sounds leads us toward a story, which is well known for our ears. Tender but powerful, it is a music of introspection.
Composer and saxophonist Tom Bourgeois has always been very active in the field of Belgian jazz. A graduate of the ENM in Villeurbanne and the Royal Conservatory of Brussels, he has established a language, which fluctuates between modern jazz and contemporary music. Being inspired by composing for several years, he co-wrote the first album of the group Canopée and frequently collaborates with cinema and theatre, writing soundtracks. As member of the Jelle van Giel Group, he entered the stage of Opus on last year's Hevhetia Festival. Murmures, his first album as a leader and composer, is the result of a long writing process for the acoustic quartet he formed in 2016 with Belgian accordionist, pianist Thibault Dille, guitarist Florent Jeunieaux and the ecxtraordinary French singer Loïs Le Van (the latter also familiar with Opus, performing with his sextet on the 2015 Hevhetia Festival). The double album Murmures contains original compistions on the first disc and an adaptation of Ravel's Quartet in F major on the the second. Re-adapted by Tom Bourgeois, the work is renewed and transformed through the rewriting, interpreted by this unusual acoustic formation, giving the piece a rebirth.
Tickets are available for 1500 HUF on the spot,
online at jegy.hu, and at InterTicket Jegypont partners across Hungary.
Please don't forget to reserve a table after purchasing your ticket, as seating at Opus Jazz Club can only be guaranteed in this case.
We hold reservations until 8pm. Remaining tables are assigned on a first-come, first-served basis.
For reservations, please call +36 1 216 7894 and have your ticket or voucher at hand.
℗ BMC