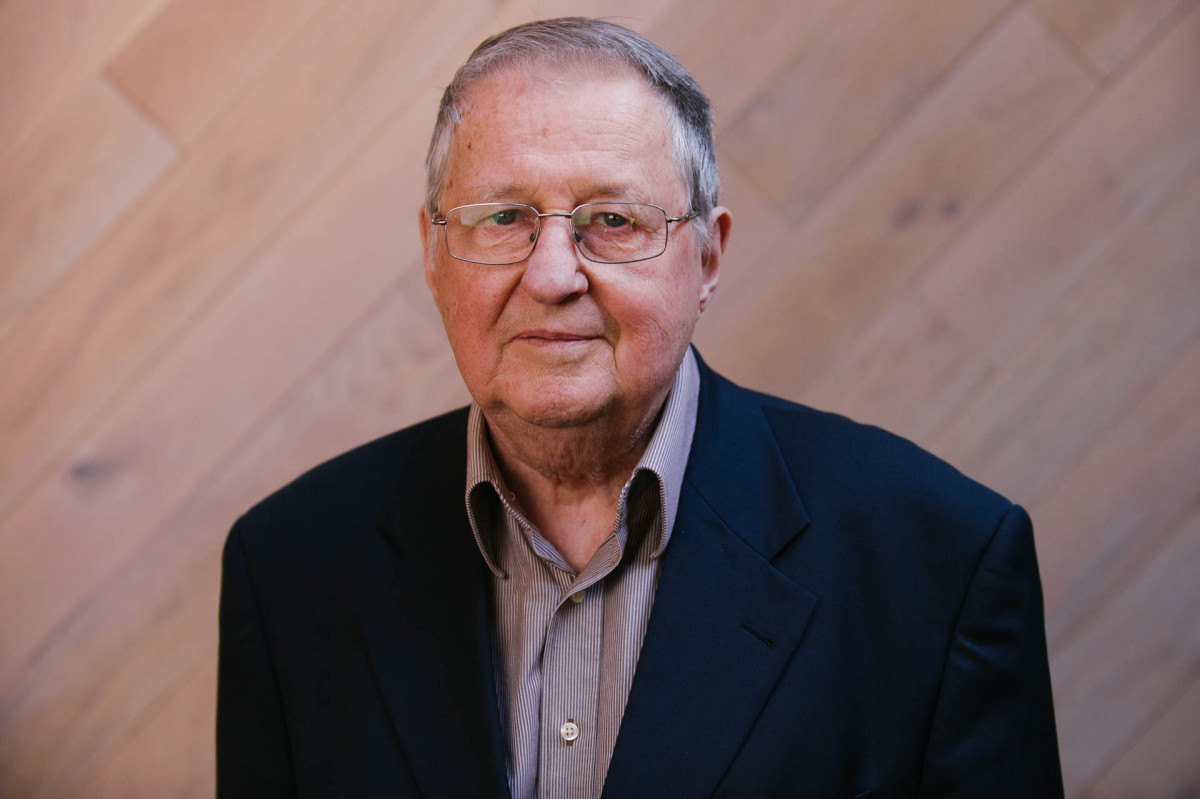 UMZE Ensemble: In Honour of József Sári
Program:
Sári József:
Questions to Hillel
String Quartet Nr. 2. – Premiere
Talisman
Tractatus
I'm leaving you: 3 Songs with Volk Text
Quintet for Winds – Premiere, for order of the az UMZE Chamber Orchestra
*****

3 Songs on Sándor Weöres' poems – Premiere
Fiction
Apolog
Featuring:
Márta Murányi – soprano
Márta Ábrahám – violin
László Borbély – piano
Gergely Ittzés – flute
Csaba Klenyán – clarinet
UMZE Chamber Orchestra
Conductor and Host: Gergely Vajda
In 2021, József Sári, the Kossuth and Erkel Prize-winning composer celebrates his 85th birthday. To mark the occasion, we are presenting him with a selection of his works, including three premieres, and conversation with some surprise guests who know and love him well.
As a taster, let us share two short excerpts from his article, "The Noah's Ark of Our Times":
"So-called 'nondescript' people often have very colourful biographies, while the backgrounds of outstanding individuals are frequently unremarkable. To quote my former composition teacher, Endre Szervánszky, "Nothing much happened; I composed, I taught." Yet pupils and the musically-aware know very well what is behind this simple statement. And the rest of my life was to be defined by both activities.
/…/
The food of the dormant part of our brain is art. If we feed it, maybe it will even become receptive! Let's reawaken the need for the arts, which was once inherent in almost every person! If this wasn't so, why were folk songs created? Why did the shepherd embellish his crook? Why did even the simplest man paint his furniture and the gate to his house? Energy flows from these songs and commonplace objects. I dare say that every true work of art is a magical energy-concentrate. Filled with it, we can ascend to those regions where the secrets and meaning of our existence are illuminated. In a nutshell, art is the ladder on which we can reach the gods. In these regions, we can find the answer to countless nagging questions that plague our everyday lives. These answers cannot be arrived at using logic; they can only be dreamed up or evoked by the imagination. Every endeavour to nurture art, which is thus aimed at harmonizing our inner beings, is sacred and of vital importance, and it deserves unconditional support and a safe passage.
I am convinced that art is the 'Noah's Ark' of our times.
I trust we can still clamber aboard."
Tickets are available for 2000 HUF on the spot,
online at bmc.jegy.hu,
and at InterTicket Jegypont partners across Hungary.
An immunity certificate recognized by the Hungarian Governemnt is required for entering the BMC Concert Hall.
Please note that masks are required while visiting, except when consuming food and drinks.