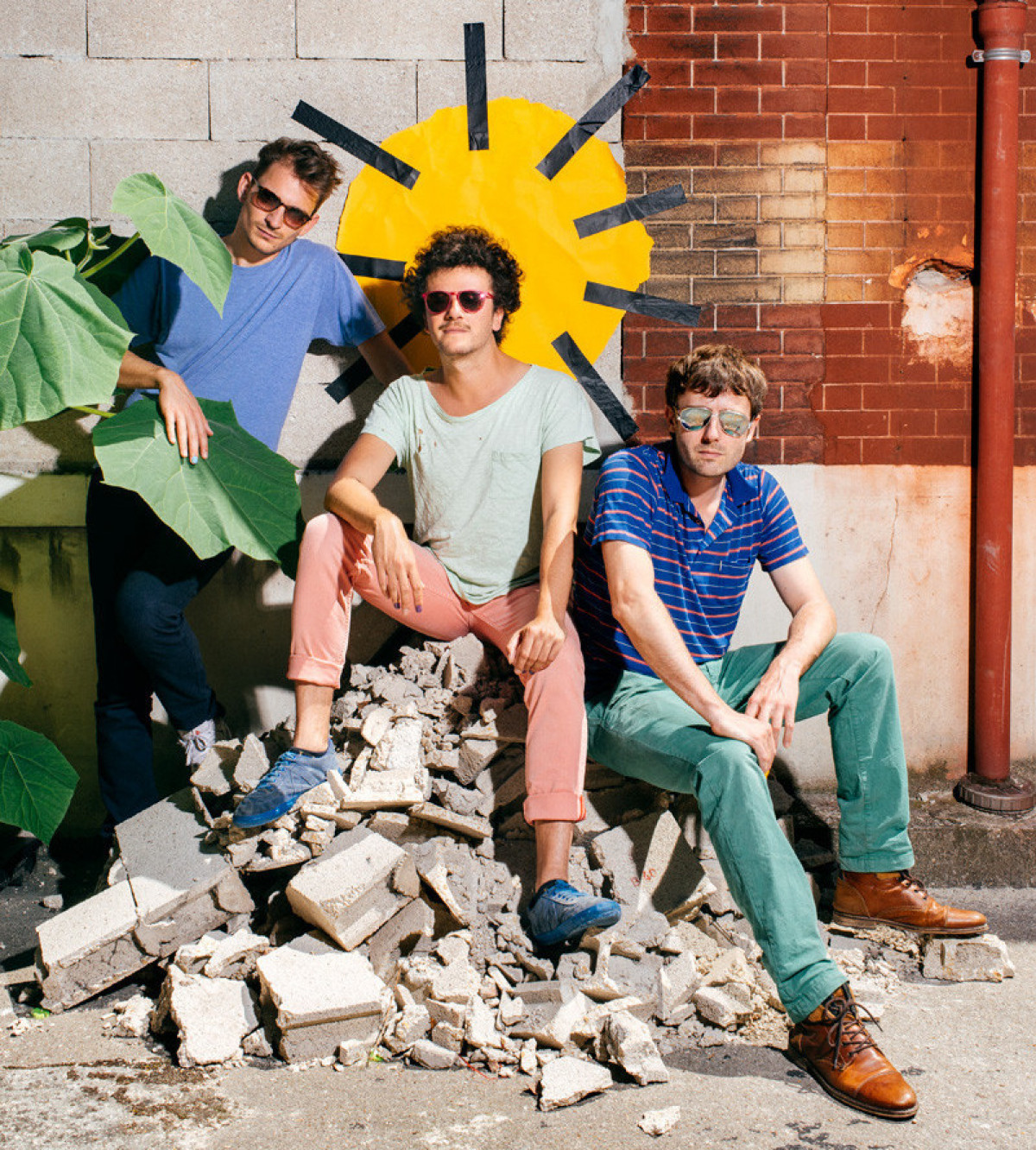 CANCELLED | Vive le Jazz! | Abacaxi (FR/DE)
FESTIVAL DE LA FRANCOPHONIE
Opus Jazz Club
Featuring:
Julien Desprez - guitar
Jean-François Riffaud - bass guitar
Max Andrzejewski - drums
Dear Guests,
With the aim of ensuring efficient protection against spreading COVID-19, in accordance with measures of the Hungarian Government, Budapest Music Center is cancelling all of its events until April 30, 2020 as a force majeure measure.
Tickets purchased online will be automatically refunded by Interticket. To refund tickets purchased in person, please contact us via info@bmc.hu
Budapest Music Center
---
Somewhere between late 60's rock and sound art, Abacaxi has a heart full of candy and a skin made of spikes. Formed by Julien Desprez, this brand new incarnation of the classic rock line up of guitar/bass/drums presents an intense electric sound sculpture, carved by the rock idiom. The trio, with Max Andrzejewski on drums/synth and Jean François Riffaud on bass, creates an highly energetic new music full of noisy brightness and sharp edges - completed by a choreography of flashlights. Through a mix of actions on the instrument and a play of foot on effect pedals, taking inspiration from the technique of Tap Dance, Abacaxi completely opened the possibilities, sound and physical environment of the instrument.
Dear Guests,
With the aim of ensuring efficient protection against spreading COVID-19, in accordance with measures of the Hungarian Government, Budapest Music Center is cancelling all of its events until April 30, 2020 as a force majeure measure.
Tickets purchased online will be automatically refunded by Interticket. To refund tickets purchased in person, please contact us via info@bmc.hu
Budapest Music Center
℗ BMC