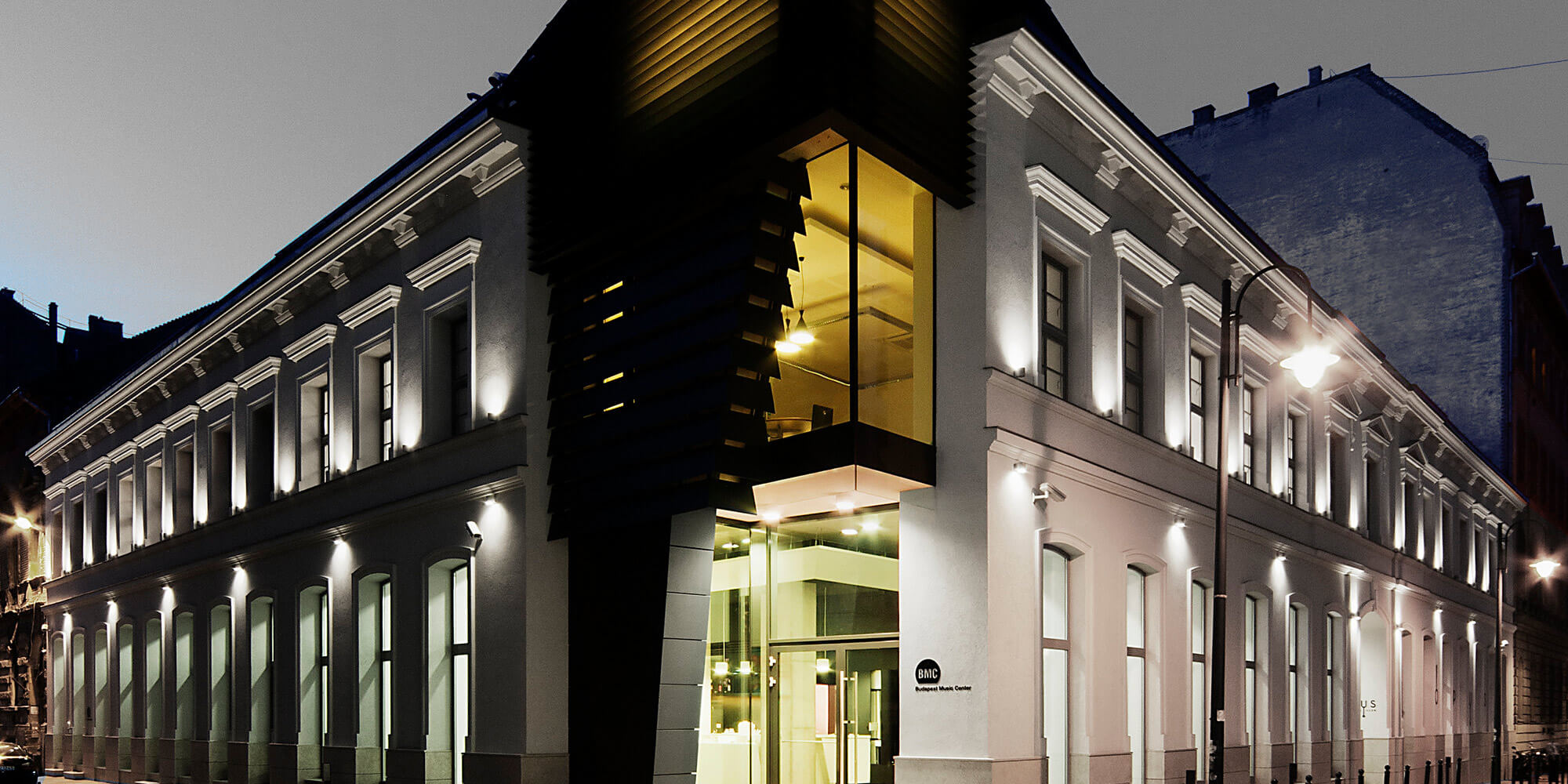 Featuring:
András Dés - percussion
Márton Fenyvesi - guitar, electronics
István Tóth, Jr. - guitar
The music of András Dés Trio has no truck with distinctions between genres, while it successfully manages to eschew the congenital defects often resulting from the fusing of genres; it continually seeks for the new, but through the use of familiar musical elements it creates a comfortable acoustic homeliness for the listener; it radiates enthusiasm, and even in its most serious moments it has a message for us: there is nothing more marvellous than music. It takes its inspiration from a variety of sources, both traditional and non-traditional. Look for jazz and you won't find it. But if you allow the timbral suggestibility of the music to percolate, you will enjoy a rich tapestry of entwining voices, sound-worlds, and musical horizons.
"The creativity of the musicians is so strong that we don't see what else could be added to this orchestral trio. Finely crafted guitars mix with the countless percussions of András Dés, whom his sons call perhaps the worst singer in the world, but who turns out to be one of the most inventive percussionists of today, and not only in Hungary. His research is based on the melody, and all is a pretense to emphasize the notes of the guitars. The trio's symphony lies between the autocracy of classical music and the anarchy of free jazz, somewhere where an underlying framework, suggested and not limited, almost watermarked, offers a space for exchange, listening, and self-expression. In a totally free and open approach, the music resounds as evidence, a harmony rises slowly to hatch the idea of ​​tolerance, dear to the composer." Raphaël Benoit, Citizenjazz
Tickets are available for 1500 HUF on the spot,
online at jegy.hu, and at InterTicket Jegypont partners across Hungary.
Please don't forget to reserve a table after purchasing your ticket, as seating at Opus Jazz Club can only be guaranteed in this case.
We hold reservations until 8pm. Remaining tables are assigned on a first-come, first-served basis.
For reservations, please call +36 1 216 7894 and have your ticket or voucher at hand.
℗ BMC