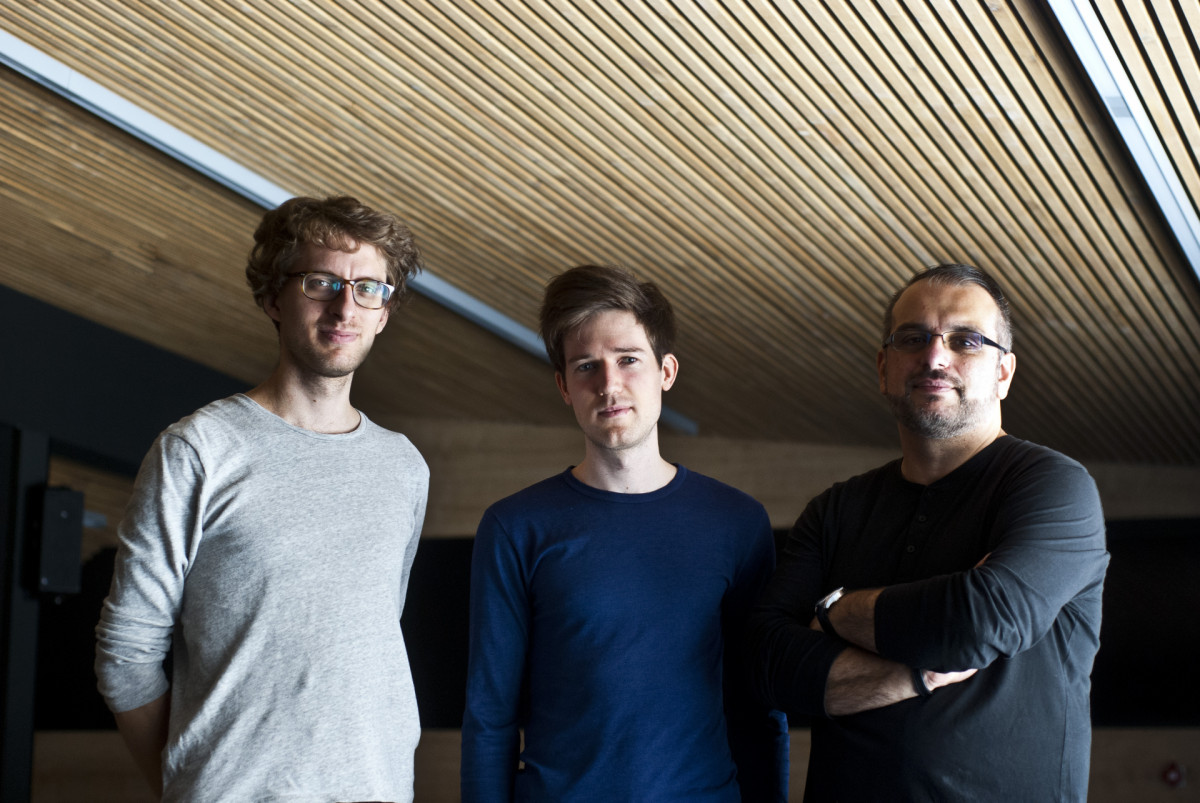 Áron Tálas Trio: Little Beggar
SOLD OUT BMC RECORDS ALBUM DEBUT
Opus Jazz Club
Featuring:
Áron Tálas - piano
József Barcza Horváth - double bass
Attila Gyárfás - drums
Let's just play around with the idea of a guy in his mid-twenties surfacing in New York as a formidable pianist, an original composer, a drummer good enough to teach his craft at Juilliards and a useful bass-guitar player all rolled into one. His chances of being heard and noted would be pretty good, news of him would travel fast in jazz circles, critics would latch on to this exciting fresh talent and by the time he came to the Old World he would be probably idolized even before he played a note on a European stage.
Fortunately for his homeland and, perhaps, unfortunately for him, the brilliant pianist on this album with all the attributes mentioned above, was born, trained and is playing in Hungary. Áron Tálas is only 27 but is already one of the go-to keyboard men in his country that is certainly not lacking in great pianists. As for his own compositions – and all the tunes are his own on this album – apart from their startling originality, there is an unpretentious freshness about them that would appeal even to a non-jazz audience. Yet it is just that fresh simplicity which makes these themes terrific vehicles for improvisation. In his playing Áron is equally capable of great lyricism and soaring passion.
József Barcza Horváth, originally a classical player who finally found his freedom in jazz, is one of the great virtuosos of the double bass whose solos of sometimes astonishing speed invariably display and incredible melodic coherence. You have prime examples of that on the two tracks I just mentioned. Yet, as an accompanist he is humble and is absolutely in tune, in more than one sense, with his fellow musicians. The drummer, Attila Gyárfás is the same age as Áron and already possesses the faultless dynamics that are essential in a combo like this.
(from Péter Pallai's booklet text)
All tickets sold out.,
Please don't forget to reserve a table after purchasing your ticket, as seating at Opus Jazz Club can only be guaranteed in this case.
We hold reservations until 8pm. Remaining tables are assigned on a first-come, first-served basis.
For reservations, please call +36 1 216 7894 and have your ticket or voucher at hand.
℗ BMC