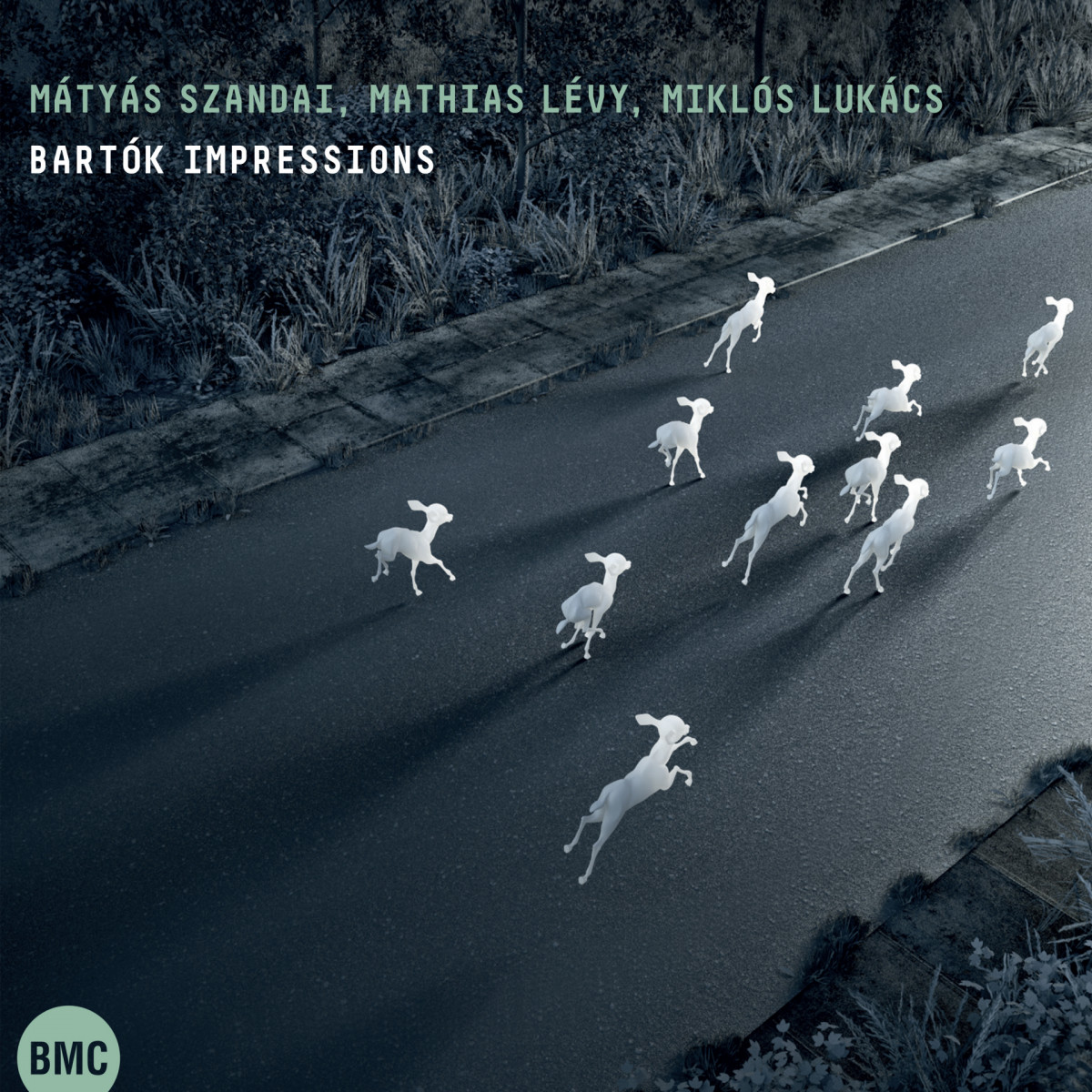 EurOpus | Mátyás Szandai, Mathias Lévy, Miklós Lukács (H/F) : Bartók Impressions
BMC RECORDS ALBUM DEBUT & LIVE STREAM
Opus Jazz Club
Featuring:
Mathias Lévy - violin
Miklós Lukács - cimbalom
Mátyás Szandai - double bass
EurOpus live stream from Opus Jazz Club:
youtube.com/watch?v=L6pogRs3sjI

The project grew out of the musical acquaintance of the Hungarian double bass player Mátyás Szandai and the French violinist Mathias Lévy. After playing together in the Mathias Lévy Quartet, they decided to set up a project dedicated to Béla Bartók and invite to this the renowned Hungarian cimbalom player Miklós Lukács, a long-time companion of Mátyás Szandai. With the support of the Budapest Music Center, they made their first creative residency in January 2016. The debut concert of the trio took place on 27 May at the Hungarian Institute in Paris, followed by the recording sessions of the album at BMC and a full house concert at the Opus in January last year and further concerts in France during 2017.
Bartók Impressions is an invitation to a journey to a land of encounters between classical and jazz, erudite and popular, written and improvised – between France and Hungary. At the crossroads of styles, they represent a multicultural, open-minded, modern vision of music, similar to that of the great traveler and ethnomusicologist, Béla Bartók.
The trio is interpreting Bartók's pieces inspired by traditional music, such as Mikrokosmos or Romanian dances, sometimes with accents on their folk origins, sometimes putting them rather into a more complex musical structure. They use the richness of rhythmic and harmonic ideas as a bridge between the musical language of Bartók and that of contemporary jazz and improvisation.
The lineup of the trio – cimbalom, double bass and violin – evokes the traditional music of the Balkans immediately while on the other hand it also allows an infinite change of moods, a search for new sounds and ways of playing. The three musicians push the limits of their instruments, each of them developing a very personal style, which gives the band a unique sound and identity. Moreover, it is a perfectly original instrumentation to play the music of Bartók.
Tickets are available for 1500 HUF on the spot,
online at jegy.hu, and at InterTicket Jegypont partners across Hungary.
Please don't forget to reserve a table after purchasing your ticket, as seating at Opus Jazz Club can only be guaranteed in this case.
We hold reservations until 8pm. Remaining tables are assigned on a first-come, first-served basis.
For reservations, please call +36 1 216 7894 and have your ticket or voucher at hand.
℗ BMC