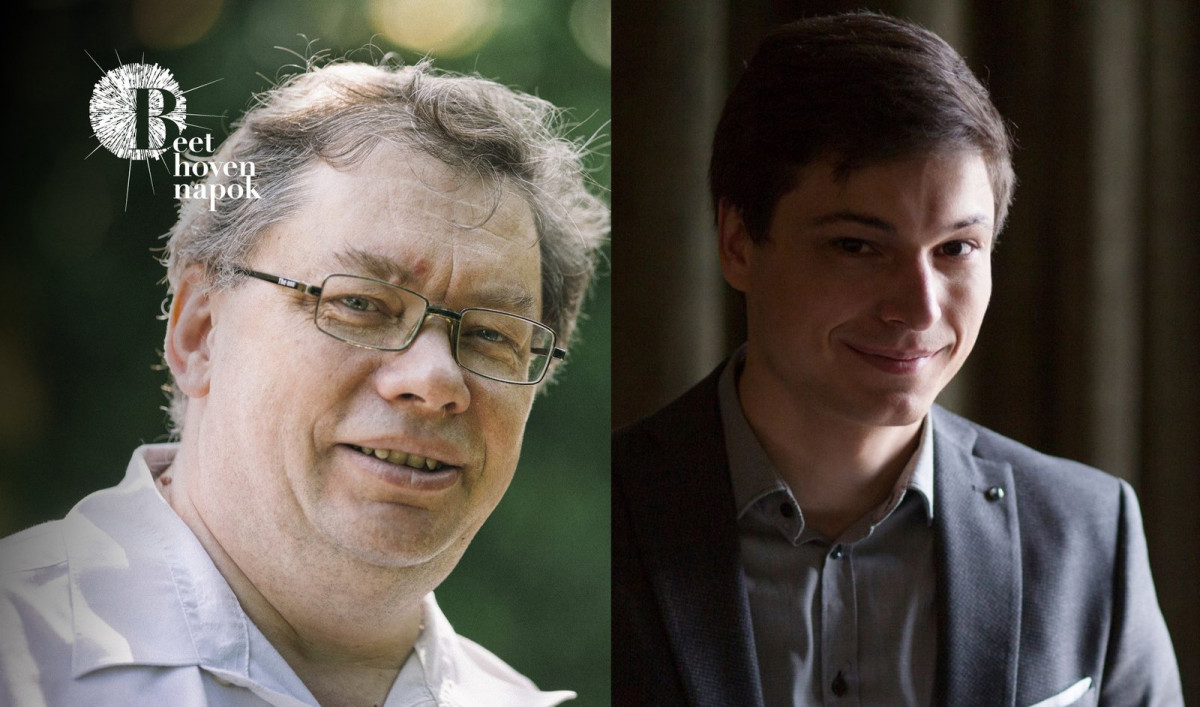 Beethoven Piano Sonatas No. 6: András Kemenes and János Palojtay
Concerto Budapest Beethoven Days
Concert Hall
Program:
Ludwig van Beethoven: 6 Variations in D major for four hands, WoO 74 ('Ich denke dein')
Ludwig van Beethoven: Piano Sonata in D major for four hands, Op. 6
Ludwig van Beethoven: 3 Marches, Op. 45
Ludwig van Beethoven: 8 Variations on a Theme by Count Waldstein, WoO 67

Featuring:
András Kemenes – piano
János Palojtay – piano
Master and his student, a pianist who is respected as piano teacher and have won great merit as performer of contemporary works as well, András Kemenes and János Palojtay, a young pianist with more than ten years of international career, will play at the penultimate concert of the day. Although the programme offers only one sonata, there is still plenty to do for both musicians: the two-movement D major sonata published by Artaria & Co. in 1797 is a four-hand piece, and the beginning of the work may remind listeners of the early part of Symphony No. 5. Nevertheless, two pieces will be played of the four-hand variation series: a composition comprising 6 variations from 1799, which Beethoven wrote based on his own song setting a Goethe poem to music, and dedicated to the two Brunswick sisters, Josefine and Teréz, as well as the youthful series which was composed back in 1792 for a theme given by Count Waldstein. The concert includes a four-hand composition issued by the music publishers in 1804: Three Marches with pieces in C major, E-flat major and D major.
Tickets are available for 1200 HUF on the spot,
online at jegy.hu,
and at InterTicket Jegypont partners across Hungary.
Daily Ticket: 4900 HUF (for 7 concerts between 15:00 and 22:00)