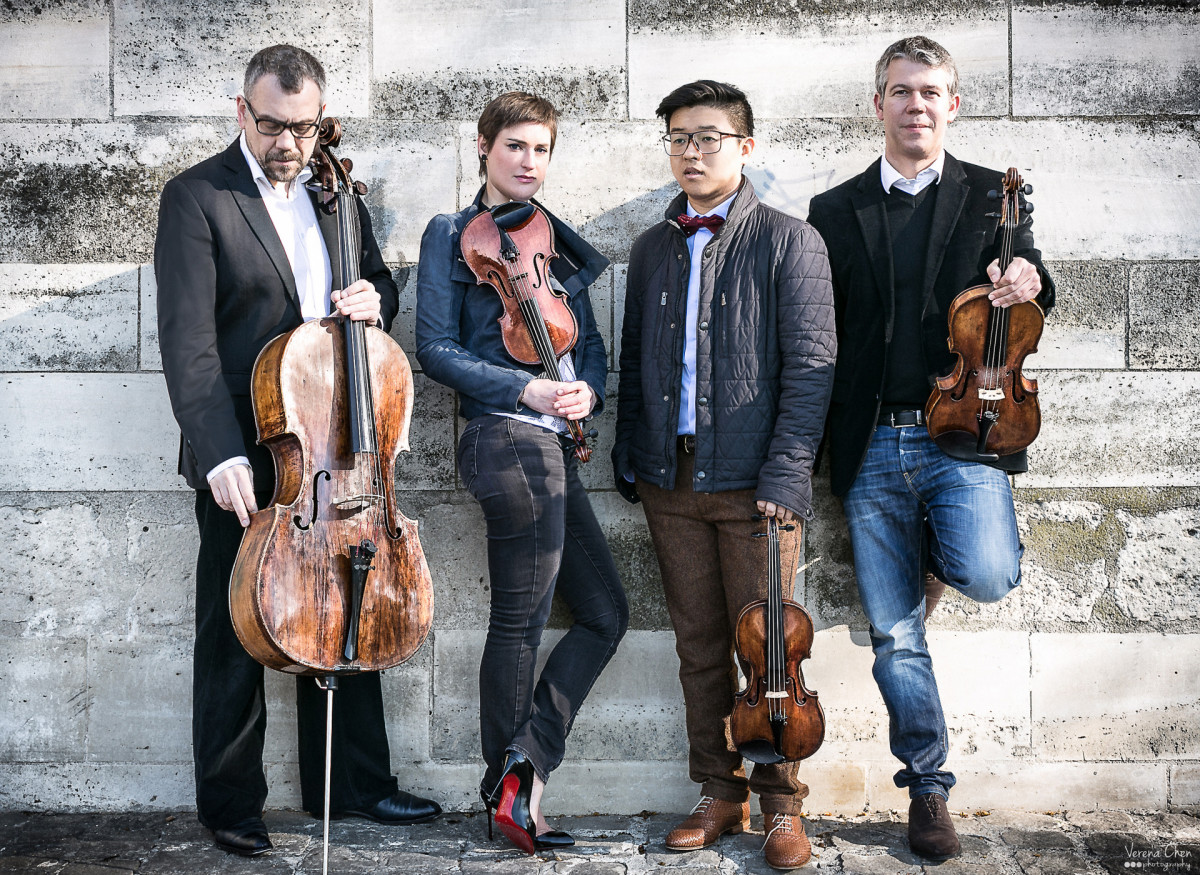 CAFe Budapest | Quatuor Diotima
CAFe Budapest Contemporary Arts Festival 2018
Concert Hall
Program:
Béla Bartók: String Quartet No. 5
Helena Tulve: nec ros, nec pluvia… – Hungarian premiere
Máté Bella: Study (Tanulmány) – Premiere
Featuring:
Yung Peng Zhao - violin
Constance Ronzatti - violin
Franck Chevalier - viola
Pierre Morlet - cello
In order to keep the tradition of the genre of the string quartet animated, Diotima regularly commission new works, keep the most important compositions of the past decades on their repertoire, and search for new approaches to 20th-century masterpieces. Their Budapest programme includes the world premiere of a new piece by Máté Bella, as well as a composition by the celebrated Estonian composer, Helena Tulve.
Quatuor Diotima are returning guests of the world's most prestigious venues. Their concert series – currently at Peter Brook's legendary Théâtre des Bouffes du Nord in Paris, and at the Orléans Theatre – always invite considerable critical and popular interest.
Having recorded the string quartets of Schubert, Onslow, Janáček, Schoenberg, Berg, Lachenmann, Nono, Crumb, Reich, Hosokawa, and Posadas, they are now working on a quartet omnibus of the Second Viennese School.
Tickets are available for 2000 HUF on the spot,
online at cafebudapestfest.hu, and at InterTicket Jegypont partners across Hungary.
An event jointly organized with CAFe Budapest.
Supporters: DRAC, Région Centre-Val de Loire, Institut Français, Spedidam, Fonds pour la Création musicale, Adami