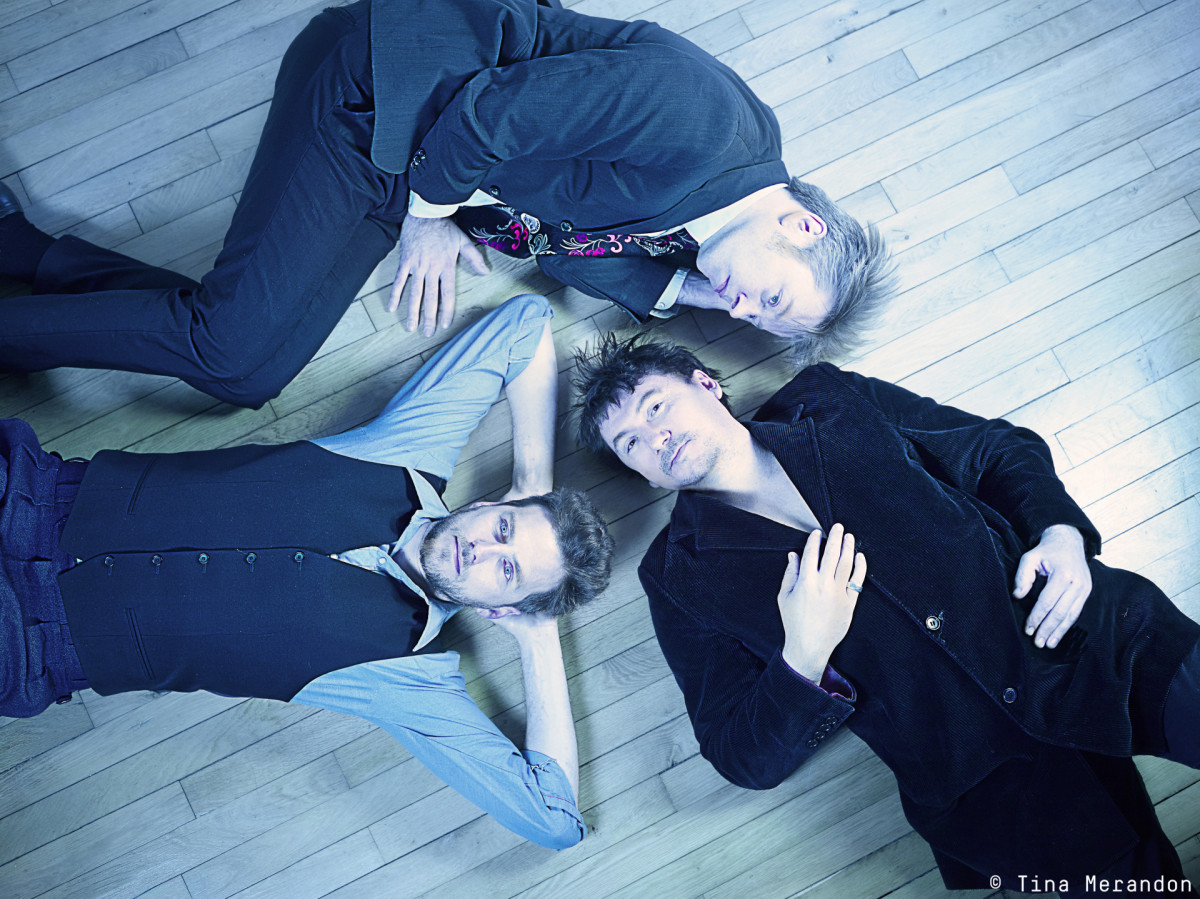 Take the MOL Train | Courtois – Erdmann – Fincker «JACK» (D/F)
Featuring:
Vincent Courtois - cello
Daniel Erdmann - saxophone
Robin Fincker - saxophone
For over twenty years, his path – from classical conservatoire to free improvisation, from aesthetic song to all sorts of soundtracks – says it all: Vincent Courtois is more than a wonderful cellist. One among his numerous projects recently was Mediums, an original piece of work, far from the constraints of pre-calibrated formats, for which he invited tenor saxophonists Daniel Erdmann and Robin Fincker to form a singular trio with an unusual instrumentation. "As well as looking for complementary instruments to broaden the sound palette, I have regularly played with tenor saxophones. In a way, they are the cello's twin brothers; they share central tessitura and axial tone. Something works organically between these two middle range of pitch instruments where all combinations are possible in bordering registers. Mediums was a story that I imagined then wrote, guided by my boyhood memories of the fantastical world of fairground people. When interpreting it, saxophonists Daniel Erdmann and Robin Fincker entered the gallery of strange caravan dwellers and, with exceptional talent, breathed life into them." said Vincent Courtois about the trio's last project.
Now the time was ripe for a next one: preceding the concert, at the premises of Budapest Music Center, the trio finishes creating their brand new project, «Jack», inspired by writings of Jack London. Each tune will bear the title of a London short story or novel, like To Build a Fire, Love of Life, The South of the Slot, The Dream of Debs, Martin Eden, or that of his autobiographical memoir, The Road. BMC is proud to host the creation of the project and to have the world première of the new program by these outstanding artists at the stage of the Opus Jazz Club.
Tickets are available for 1800 HUF on the spot,
online at jegy.hu, and at InterTicket Jegypont partners across Hungary.
Please don't forget to reserve a table after purchasing your ticket, as seating at Opus Jazz Club can only be guaranteed in this case.
We hold reservations until 8pm. Remaining tables are assigned on a first-come, first-served basis.
For reservations, please call +36 1 216 7894 and have your ticket or voucher at hand.
℗ BMC