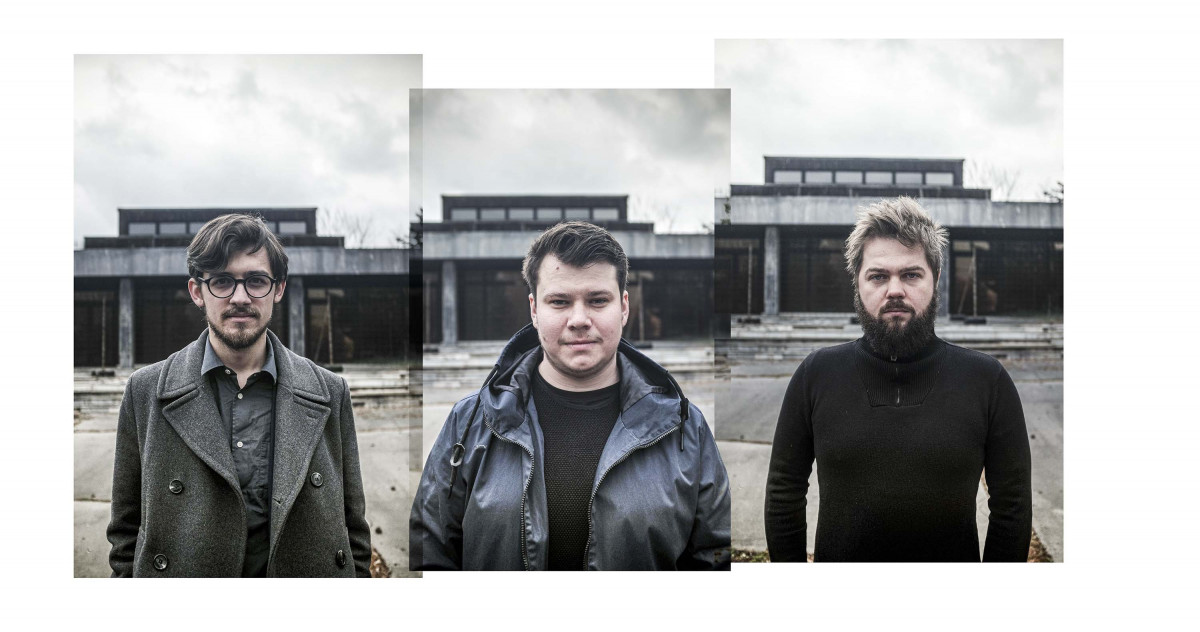 Czech Autumn | Treetop (CZ)
Featuring:
Richard Šanda - trombone
Vojta Drnek - accordion
Michal Šelep - double bass
Treetop is a Contemporary Chamber Jazz trio of Berlin based accordionist Vojta Drnek, Prague based trombonist Richard Šanda and Bratislava based bass player Michal Šelep. The unusual setting is the result of a unique synergy and musical and personal understanding between the three musical personalities. They inspire each other and the cooperation between the three "leaders" is very natural and fluid. Their diverse repertoire reflects many aspects of Treetop's musical journey, spanning from jazz influences or folklore inspiration to contemporary musical concepts, enabling them to explore the unknown potential of this unique instrumentation.
"Members of the trio Treetop rightfully belong to most sought after young musicians in Czech Republic and Slovakia. Their extraordinary interpretation skills go well with challenging arrangements and novel compositions which excel thanks to their professional playing. All together creates a splendid sample for representing the artistic generation abroad" - wrote about the band Dagmar Ostřanská, director of Czech Center in Sofia, Bulgaria.
triotreetop.com
Tickets are available for 1800 HUF on the spot, online at bmc.jegy.hu, and at InterTicket Jegypont partners across Hungary.
Table reservations are automatically added during ticket purchase.
For the best dining experience please arrive around 7pm.
We hold reservations until 8pm.
For more information, please call +36 1 216 7894
℗ BMC