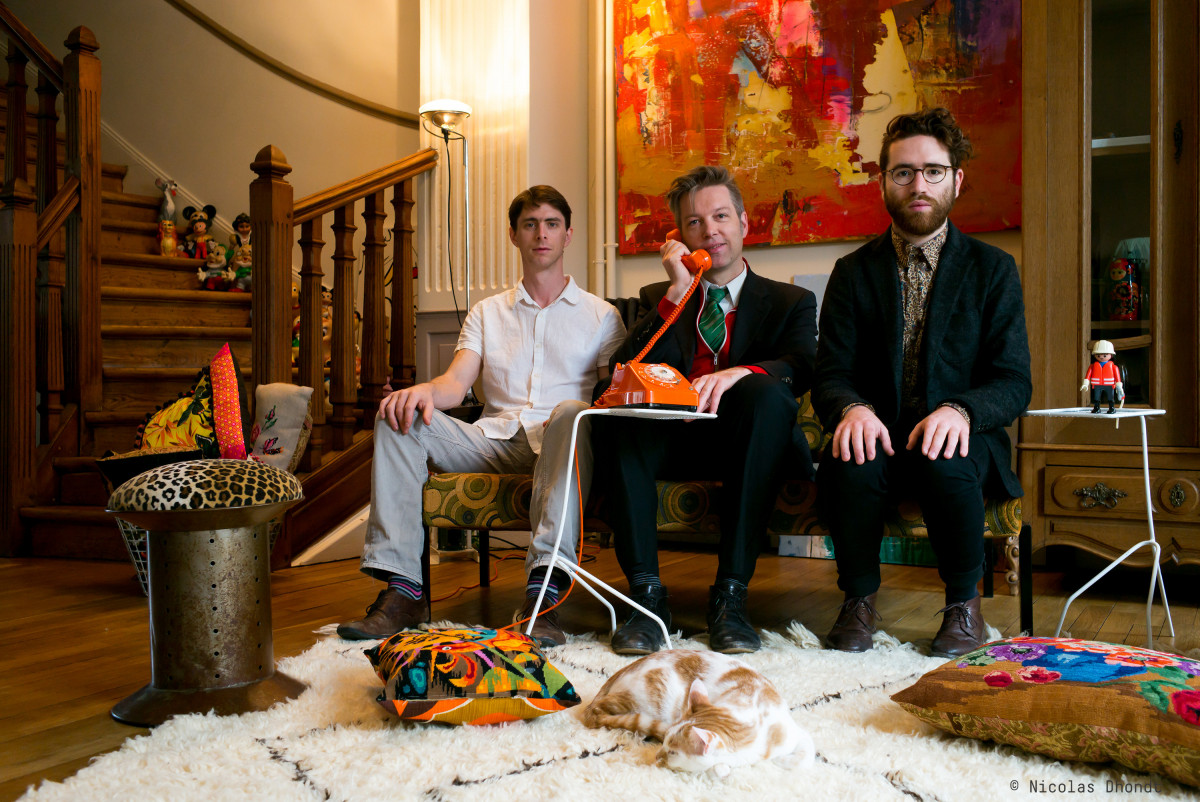 EurOpus | Daniel Erdmann's Velvet Revolution (DE/FR/GB)
World première of the trio's new material
Opus Jazz Club
Featuring:
Daniel Erdmann - tenor saxophone
Theo Ceccaldi - violin
Jim Hart - vibraphone
"Daniel Erdmann's Velvet Revolution with French violinist extraordinaire Théo Ceccaldi and English percussion master Jim Hart (here solely on vibraphone) is a happy meeting of three kindred spirits and a tonal specialty. ...Velvet Revolution is a true European group with a strong spirit, wit, great musical ideas as well as fantasy and capacity to make it work in captivating ways.
It's not only the combination of instruments that is unique. The same applies to the playing. Fed by many sources, they act independently and together at the same time. They know what to play when, and how to arrive at a strong common theme, something that carries them along the predisposed into the imagined-in-the-moment. They are great at creating shifting atmospheres. It is heavy, then light again, firing at one moment and whispering the next." Henning Bolte, All about jazz
"...it is not only Erdmann's concise compositions, specially designed for this trio, that give his band 'Velvet Revolution' a striking charism. Thanks to their individual virtuosity, Erdmann, Ceccaldi and the British vibraphone player Jim Hart might even have their own spark from children's songs or famous chansons. Their joy of playing and close-knit interaction are a pleasure, the connection of high art, vitality and fine humor succeeds exemplary. Live on stage many improvisations shed new light to the pieces: the three of them balancing on the high ropes of the free, but never overbearing, imagination." Norbert Krampf, FAZ
After the huge German and international success of A Short Moment of Zero G, the trio's award-winning first album on BMC Records, they present their brand new material at the Opus, followed by a recording session of their second album at the BMC Studio.
Tickets are available for 1800 HUF on the spot,
online at jegy.hu, and at InterTicket Jegypont partners across Hungary.
Please don't forget to reserve a table after purchasing your ticket, as seating at Opus Jazz Club can only be guaranteed in this case.
We hold reservations until 8pm. Remaining tables are assigned on a first-come, first-served basis.
For reservations, please call +36 1 216 7894 and have your ticket or voucher at hand.
℗ BMC