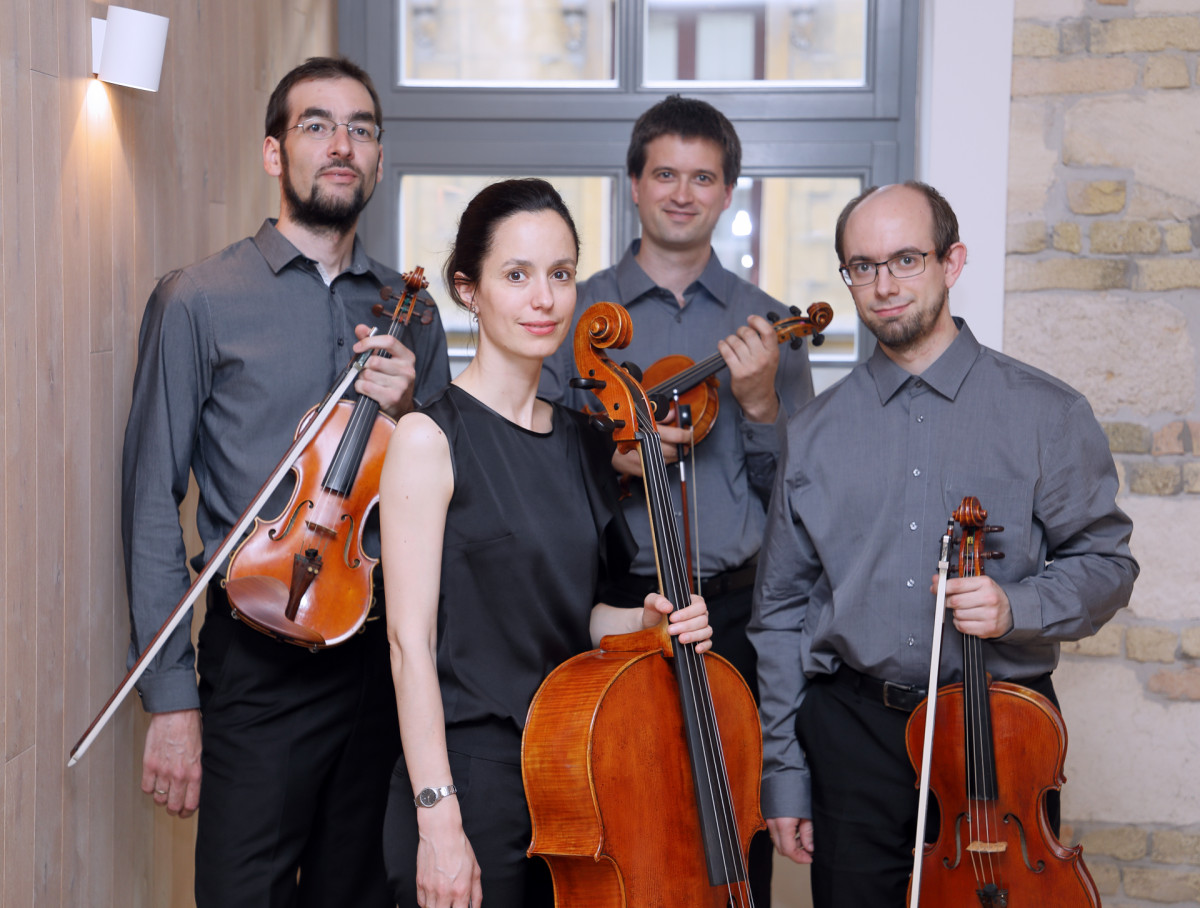 Dohnányi Quartet 3/3. | Beethoven, Schnittke + Orthodox chorus movements
Program:
Alfred Schnittke: String Quartet No. 3
Orthodox chorus movements (arranged by Péter Tornyai)
Ludwig van Beethoven: String Quartet Op. 59 Nr. 3 in C major "Razumovsky"
Featuring:
Áron Dóczi - violin
Dávid Pintér - violin
Péter Tornyai - viola
Orsolya Mód - violoncello
Formerly knows as the Rondo Quartet, the Dohnányi Quartet's three concerts of this season are linked by their Russian aspects. In his three string quartets, dedicated to the Russian ambassador to Vienna, Count Razumovsky, Beethoven worked on several Russian folk themes. In addition to one of the three Beethoven string quartets (Op. 59, 1806) each concert presents also a work by Russian composers of different periods, Tchaikovsky (1871), Prokofiev (1931) and Schnittke (1983). And as an evocation of an important root of Russian culture, the Dohnányi Quartet plays Eastern Orthodox choral music between the works, this time of course being reworked for stringed instruments.
Free entry! Seating is on a first-come, first-served basis.
℗ BMC