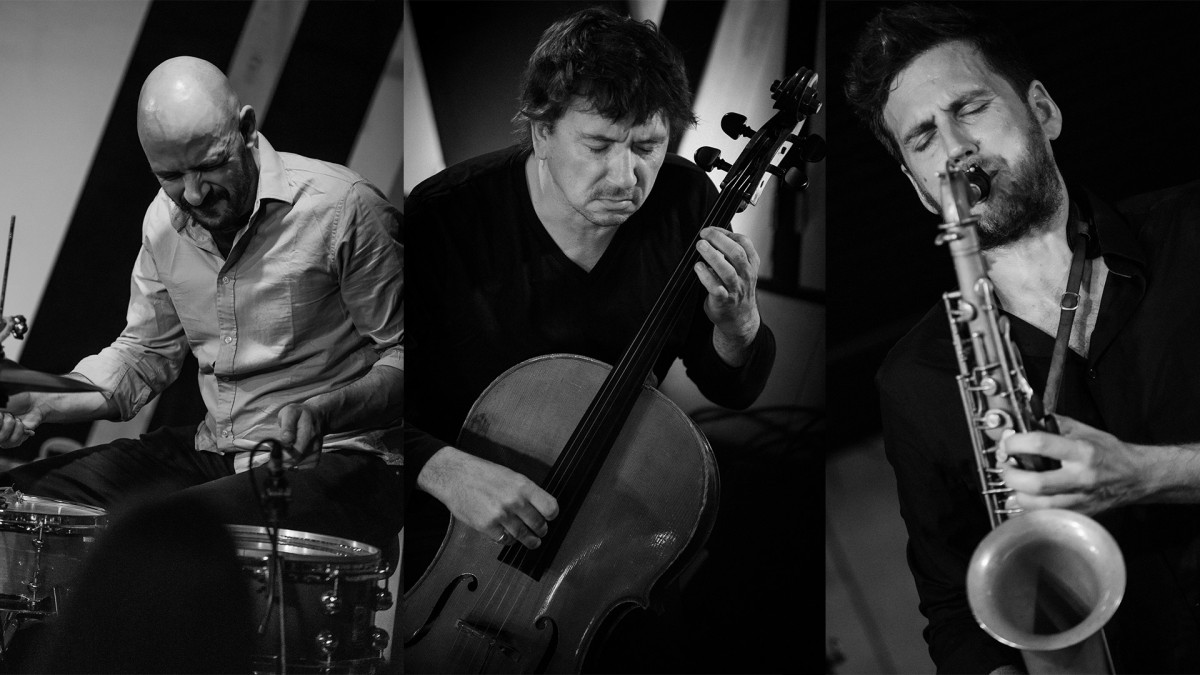 Festival de la Francophonie | Brun - Courtois - Fincker: Les Démons de Tosca, Opus I. (FR)
BMC Records album debut
Opus Jazz Club
Featuring:
Vincent Courtois - cello
Robin Fincker - saxophone
Sebastien Brun - drums
Strengthened by his many experiences and influences, the outstanding French cellist Vincent Courtois has developed an individual exploration of music. His creative process builds on musical relationships, the balance of personalities and energies, the impact of contrast, ideas of sound, images, incertitude and silence. Creating a musical form where freedom is paradoxically managed with utmost rigour and attentiveness, he gives collective creation a chance and each collaborator a unique position in a spirit of trust and mutual involvement.
In the spring of 2017 Vincent Courtois started "Les Demons de Tosca", a multidisciplinary project involving nine musicians, one comedian, one photographer and a sound-designer. It questions the notion of "demon" in the creative process. Using the libretto from Puccini's opera, each event of the project features a new combination of players from the ensemble. One of the first concerts happened at the Opus club in the Budapest Music Center, including saxophonist and clarinettist Robin Fincker, with a taste for new experiences as well as a desire to draw from a musical spectrum that is free from stylistic concerns and Seb Brun, one of the best in the younger generation of French drummers. The libretto of Tosca served as the main thread throughout the creative process, which was a mix between acoustic and electric, with a lot of improvisation. While always remaining melodic, the music remained free but controlled, demanding but generous, deep and crystal clear, and ultimately providing for everybody present an instinctual, primitive, intimate and unique experience.
After several re-listening the recording of the mentioned Opus concert, Courtois and his accomplices, in joyful accordance with BMC Records, decided to release an edited version of it, entitled Opus I. of the Demons of Tosca project.
Tickets are available for 1800 HUF on the spot, online at bmc.jegy.hu,
and at InterTicket Jegypont partners across Hungary.
Please don't forget to reserve a table after purchasing your ticket,
as seating at Opus Jazz Club can only be guaranteed in this case.
We hold reservations until 8pm. Remaining tables are assigned on a first-come, first-served basis.
For reservations, please call +36 1 216 7894 and have your ticket or voucher at hand.
℗ BMC