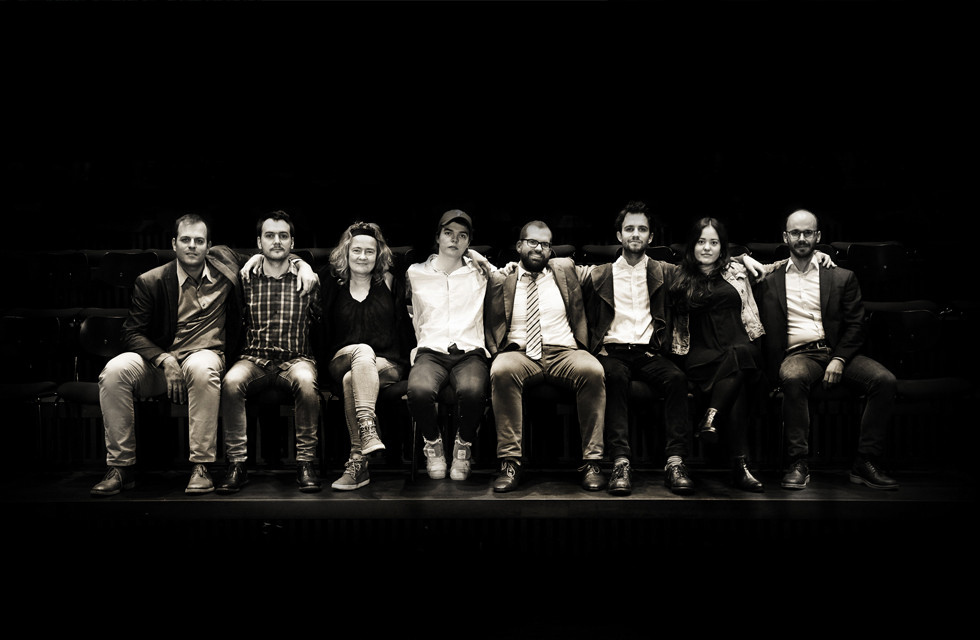 Focusyear Band 18 (CH/E/AR/F/PL/N/USA/H)
Featuring:
Yumi Ito - vocal
Enrique Oliver - tenor saxophone
Sergio Wagner - trumpet
Paco Andreo - trombone
Szymon Mika - guitar
Olga Konkova - piano
Danny Ziemann - double bass
Márton Juhász - drums
Focusyear 18 is a Jazz scholarship which allows musicians to completely focus on music for a whole year without the pressure of circumstances, free from academic curricula, credits and exams, in an international band consisting of the most talented musicians and accompanied by globally outstanding personalities from the Jazz scene: This dream has become reality at a place which is globally unique to the world of Jazz - The Jazzcampus of the Musikhochschule/FHNW in Basel.
The Austrian guitarist Wolfgang Muthspiel is the initiator and leader of this extraordinary project, which is new to Europe, and which brings jazz heavyweights such as Dave Holland, Avishai Cohen, Becca Stevens, Joshua Redman, Django Bates or Steve Swallow as band coaches every fortnight to the Jazzcampus.
From applications coming in from all over the world and after auditions, eight musicians were chosen for the Focusyear band. Since September 2017, they have regularly been presenting themselves at the Jazzcampus club and will record their music in the Jazzcampus studio. At the end of their scholarship, they will be introduced to an international environment through club and festival concerts.
Singer, Yumi Ito, with roots in Japan and Poland, was born in Basel in 1990 and grew up in Zurich. She completed her Masters at the Jazzcampus Hochschule für Musik/FHNW in 2017. She was chosen for the "Unit-Band 2016" of the Frauenfeld Festival's "Generations". Saxaphonist Enrique Oliver, who was born in Màlaga in 1985, can already be heard on 30 albums, for example with Jorge Rossy and Perico Sambeat. Sergio Wagner, trumpeter, was born in the province of Buenos Aires in 1988 and completed his studies at the Manuel de Falla Conservatoire in the capital of Argentina. The trombonist Paco Andreo originates from Lyon, studied in Chambéry and Paris and was also chosen for the "Unit-Band 2016" of the Frauenfeld Festival's "Generations". The Polish guitarist Szymon Mika acquired his Masters last year at the Music Academy in Katowice, after which he came to Basel. Olga Konkova, on piano, was born in Moscow in 1969 where she also studied before going to Berklee College and then settling in Norway. Bassist and composer Danny Ziemann, who began at age 16 as a freelancer, teaches in Rochester N.Y. After studying in London and at Berklee College, Hungarian drummer Marton Julasz was chosen as "Drummer of the Year" in 2014 and 2015 by JazzMa online readers' poll.
Tickets are available for 1500 HUF on the spot,
online at jegy.hu, and at InterTicket Jegypont partners across Hungary.
Please don't forget to reserve a table after purchasing your ticket, as seating at Opus Jazz Club can only be guaranteed in this case.
We hold reservations until 8pm. Remaining tables are assigned on a first-come, first-served basis.
For reservations, please call +36 1 216 7894 and have your ticket or voucher at hand.
℗ BMC